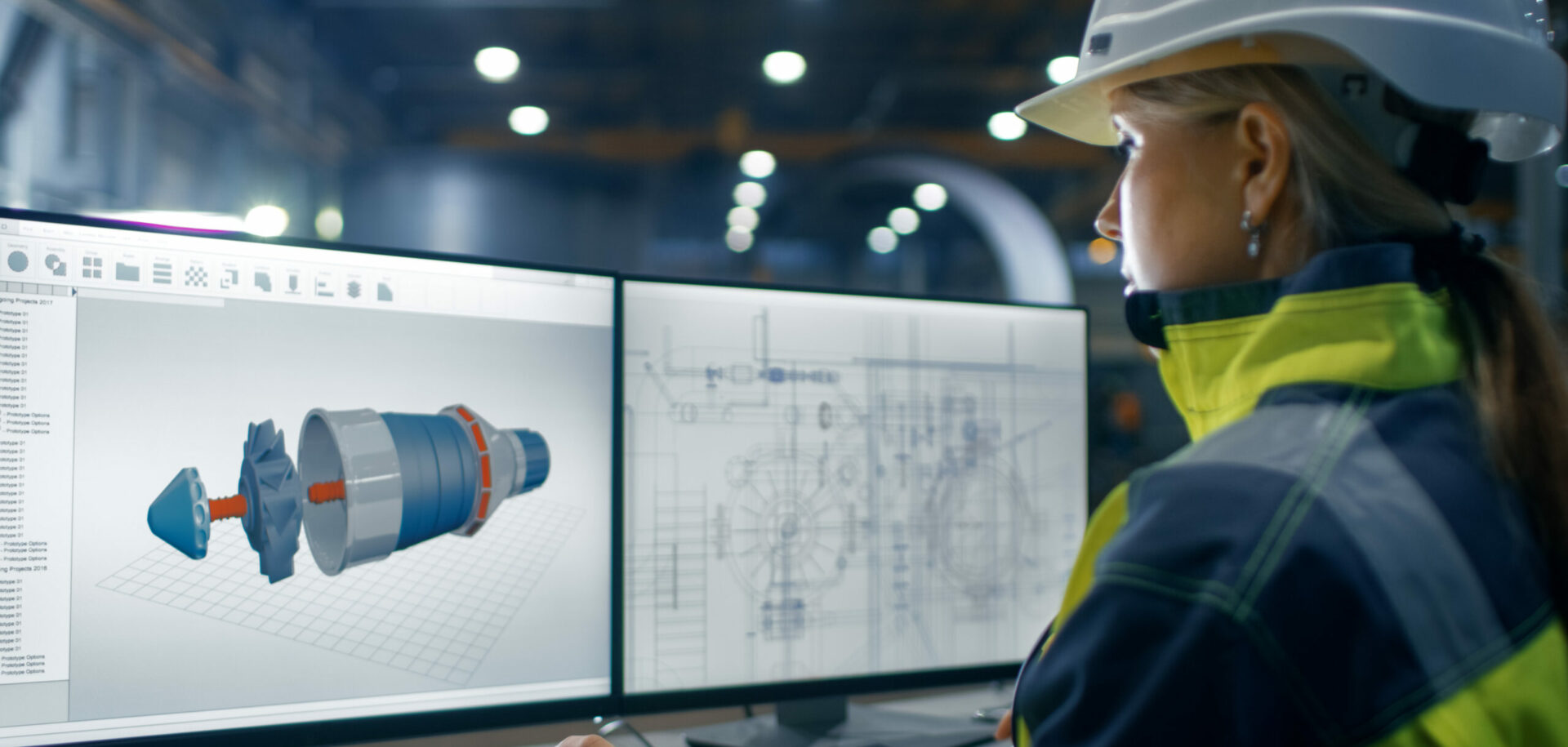 KEEP ON TRUCKING – SKF Wheel End Monitor helps prevent unplanned stops
SKF has developed an innovative product that enables the early detection of damage to truck and trailer wheel bearings. The SKF Wheel End Monitor helps to track possible damage and wear long before failure occurs and thus significantly reduces the risk of roadside breakdown.
SKF has developed an innovative product that enables the early detection of damage to truck and trailer wheel bearings. The SKF Wheel End Monitor helps to track possible damage and wear long before failure occurs and thus significantly reduces the risk of roadside breakdown.
Competition within the freight industry is tough. Trucks and trailers must be in constant use in order to keep to tightly staggered delivery deadlines. After all, only trucks on the road earn money for their company. Thus it is one of the main concerns of freight carriers to avoid additional costs and unscheduled vehicle downtime.
SKF has been a pioneer in this field for a long time. Maintenance-free SKF wheel bearing units have pushed wheel end life expectancy to 1 million kilometres and beyond, in the process helping to make sure that goods reliably find their way to customers all over the world.
But any bearing can eventually suffer damage and subsequent failure – unless the defect is identified at an early stage. If the damage remains undetected, the bearing is likely to fail when the truck is on the road, which will inevitably lead to truck downtime. Statistics show that 30 % of all truck breakdowns are attributable to the wheel complex. Most of these are due to tyre and brake damage, but the number of breakdowns caused by bearing problems should not be underestimated.
Costly repairs
If bearing damage leads to truck standstill in the field, considerable costs can be incurred for the freight carrier – for repairs or a wrecking service as well as for expensive spare parts and truck downtime. If it is necessary to secure the scene of the incident or to secure and reload hazardous freight, costs quickly mount up. Moreover, some countries have introduced severe penalties for roadside breakdowns – legal measures designed to put pressure on freight companies to correctly maintain their fleets.
Yet financial aspects from a freight car-rier's point of view are only one side of the truth; the problem is much more complex. In the event of an accident, the downtime caused by bearing damage can lead to major loss of image for the freight company concerned. Then there are the societal and environmental aspects. A truck/trailer accident combination can pose a significant risk for all other road users, while a burnt-out trailer or the loss of hazardous materials always means an environmental burden, even if clean-up measures are taken as quickly as possible. Likewise, a traffic jam caused by a truck accident always involves high losses for the national economy.
Determined to help solve this problem, SKF has brought the SKF Wheel End Monitor to series after several years of development work. Long-standing experience in rolling bearing technology, as well as the existing knowledge about bearings and their failure mechanisms, were taken into account in order to get an idea of the progression of impending wheel bearing damage. This has enabled the development of a new mechatronic product that reliably detects and indicates wheel bearing damage long before bearing failure actually occurs.
The SKF Wheel End Monitor is attached to the truck or trailer rim from the outside by two wheel nuts (fig. 1) and records the vibration of the wheel bearing. However, the wheel bearing is not the only component exciting vibration at the wheel during driving: The rolling of the tyres, road conditions and excitation conditions of other vehicle components transmitted via the suspension, all these lead to vibration that can eventually be recognized at the rim as well. Thanks to sophisticated technology and intelligent evaluation logic, the SKF Wheel End Monitor is capable of differentiating between vibration that is resulting from bearing damage – or, to be more precise, from raceway spalling – and vibration that is attributable to other causes.
Figure 2 shows the measurement data that were recorded and processed by the SKF Wheel End Monitor attached to a test vehicle. Testing was carried out on a truck front axle. The chart shows vibration data for two damaged bearings (blue and orange data rows) as well as data for several undamaged bearings that have covered various distances (lilac) depending on wheel speeds. There is a clear difference between damaged and undamaged bearings, noticeable from certain speeds upwards. The evaluation logic includes a speed-dependent threshold value, which enables a precise classification of the signal as soon as the truck exceeds a defined minimum speed. This speed threshold is realized through speed estimation by the sensor attached to the rim (fig. 1).
Simple indicator
When the SKF Wheel End Monitor detects bearing damage (fig. 3), this is indicated by automatic flashing of a red LED for several days. In addition, the measured data can be read manually at any time in order to
monitor the wheel bearing condition. A green light indicates that the bearing is OK; a red light indicates that the bearing is damaged. This simple principle of visual display, in combination with the technology, has made it possible to develop a product that takes into account cost pressures, particularly in the automotive industry, and represents a real added value for SKF
customers.
When the SKF Wheel End Monitor has detected and indicated initial bearing damage, the bearing can still cover several thousand kilometres before real failure occurs. Thus, preventive maintenance becomes possible; the freight carrier can deliver the goods to the customer and plan ahead for the next maintenance procedure in order to replace the defective bearing.
During the development of this new product, special attention was paid to the validation of the SKF Wheel End Monitor under "on the road" conditions. In this context, the SKF Wheel End Monitor had to prove itself in two large-scale field tests, in the United States and in Australia. It was tested in different regions under a wide range of climatic conditions (extreme cold and heat, fine dust, etc.) and thus examined for its suitability in extreme environments.
Series production of the SKF Wheel End Monitor started at the end of 2007. Hendrickson International, the US market leader in the field of suspension systems for commercial vehicles and trailers, agreed to be a pilot customer for the new product. As early as March 2007, Hendrickson introduced the SKF Wheel End Monitor as a series component in its innovative QUAANTUM™ FX7 axle concept at the Technology and Maintenance Council in Florida. Since September 2007, SKF has supplied not only a new type of wheel bearing unit to Hendrickson but also the SKF Wheel End Monitor.
A glimpse into the future
The SKF Wheel End Monitor, with its current scope of functions, can be considered a first step in a series of mechatronic products for monitoring the condition of wheel ends. Alternative signal transmission methods are conceivable for the future, and so is an extended scope of functions for the SKF Wheel End Monitor. This could then serve for monitoring other wheel end areas, in addition to the bearing condition.