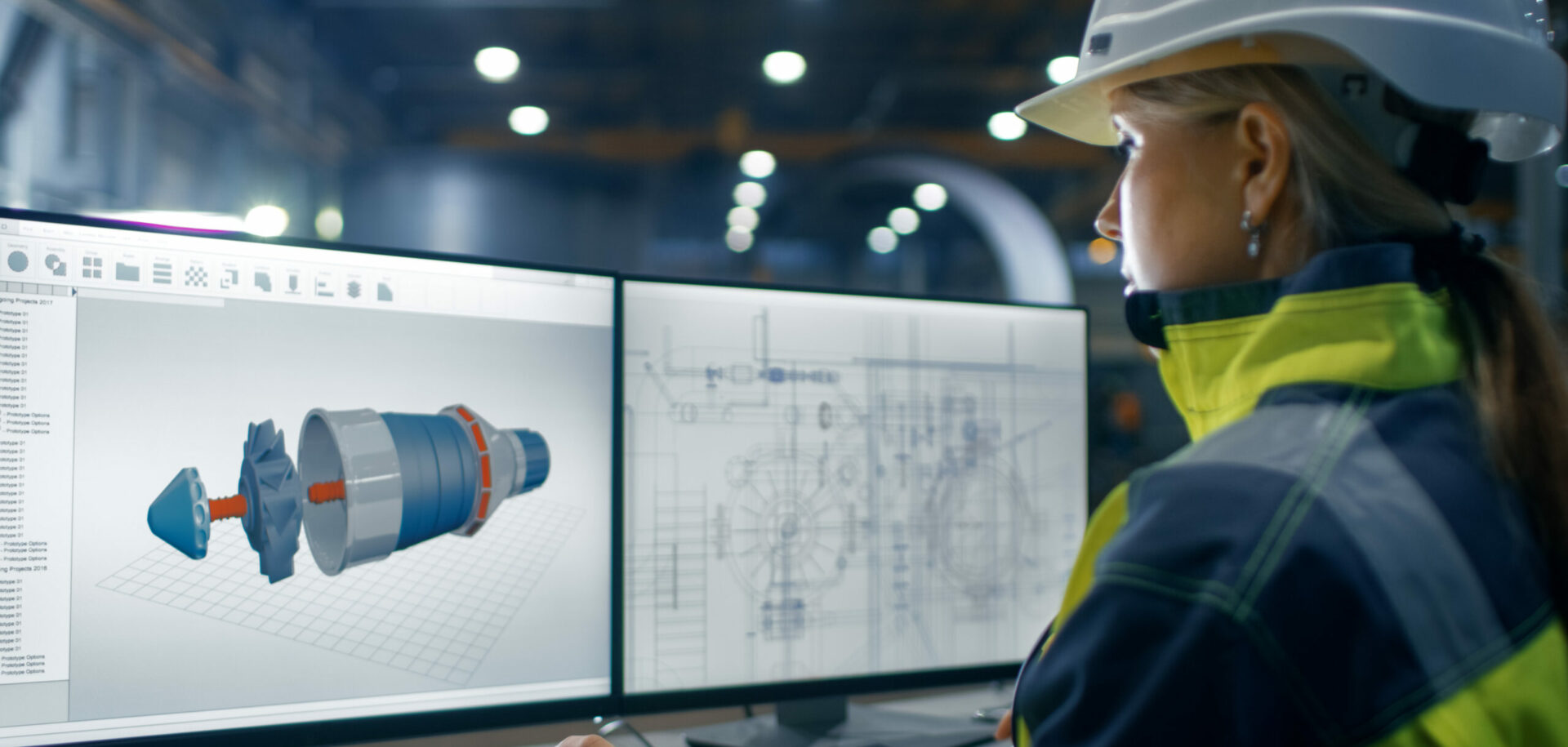 Keeping the house from falling
In today's hard-pressed paper industry, downtime is one of a plant manager's main enemies. Norampac, in Niagara Falls, knows how to keep its machines running.
In today's hard-pressed paper industry, downtime is one of a plant manager's main enemies. Norampac, in Niagara Falls, knows how to keep its machines running.
Clyde Smith standsbefore giant rolls of brown paper, some containing 8,500 metres of paper or more, stacked more than two metres high near the loading area at Norampac Inc's Niagara Falls paper mill, situated in northern New York State close to the United States' border with Canada. Smith, who is general manager, says his operation produces 730 tonnes of corrugating medium a day – about 250,000 tonnes a year. The product is used to make corrugated boxes, with half the output going to other Norampac oper-ations that produce finished shipping boxes and the rest to other paper- and box-making companies. Every day 800 tonnes of old corrugated boxes, the mill's raw material, is reprocessed into new corrugating medium. There's room at the 86-year-old plant for only a few days' supply, so getting finished corrugating medium out the door to waiting customers in a timely and cost-effective manner is logistically essential. It demands a smooth operation. "To be successful in the recycling business we're in," Smith says, "you've got to have your house in order on the things you can control."
What also needs to be controlled – rigorously – is the means of production. The Norampac plant was built in 1921, and the company has a philosophy of carefully maintaining its equipment, so Smith relies on preventive maintenance and condition monitoring programmes to prevent expensive shutdowns. He enumerates some of the possible calamities. The mill employs two Fourdrinier paper machines, with myriad essential rotating parts. All the pumps have rolling bearings, for
example, and they've all got to stay properly lubricated. A dryer bearing failure could spell disaster. Say, for example, too much lubricant was applied, and it caught fire – which has happened in the past at Niagara Falls. "You've destroyed your bearing, you've destroyed the housing, you've destroyed the journal," says Smith. "You then have a choice of either replacing the whole 20-tonne drying cylinder or replacing the head itself. Either way, it's a 40- to 60-hour job to replace it.
"That would mean a loss of 20 tonnes an hour in paper production," he says, "and culminating in minimum 800 tonnes of lost production, and anyone in today's hard-pressed paper industry will tell you that no plant manager can afford that kind of downtime."
At his previous posting, at Norampac's mill at Red Rock, Ontario, Smith gained experience with prevent-ive maintenance. Working with Altus Engineering, now part of SKF Canada, he brought in a programme to examine key elements of the paper machine and auxiliary equipment to prevent premature bearing failures. When he arrived at Niagara Falls in 1999, he saw an opportunity for a similar system.
Rigoberto Moreno, who until recently oversaw SKF's work at the Niagara Falls plant from the com-pany's nearby Canadian operations, recalls that the programme started out as a simple predictive mainten-ance contract. It involved regular sampling and analysis of vibration signatures given off by bearings. The data profiled the life and times of a bearing, documenting the telltale signs it made over its service life and alerting technicians to any approaching failure before it actually happened.
The programme wassuccessful enough for Norampac to ask SKF to participate in annual planned shutdowns, assisting in such matters as precision maintenance – alignment and balancing work and the mounting of large bearings. The advantages of outsourcing this work were clearly evident, Smith says. "It's more cost-effective to go to an outside company," he says. "An outside company can provide you with the up-to-date equipment, the software, which is always changing, and the technician to make sure you have the cutting-edge technology to do condition monitoring." Plus, it's a major investment for a paper mill to train its people, find the technicians and then support the equipment. "To me, with maintenance, you focus on your core strength and the rest of the work you try to subcontract," he says.
The relationship between Norampac and SKF continues to grow. There are still times, Smith says, when a bearing can fail, and fail quickly, even with a signature showing that everything is normal. Between routine bi-weekly samplings, something could happen. Water might get into the lubricant, for example, or a seal might fail or there could be external damage. Such a possibility prompted the installation of online sensors to collect data continuously. If something happens, Moreno says, an alarm goes off so a technician can take steps immediately. Appropriate software can even alert a technician after hours, via a cell phone.
Finally, to keep Norampacemployees up to date and sharp on maintenance and lubrication, SKF provides regular training. Says Smith, "If we see problems emerging in bearing installation, we'll say, maybe 'these guys need a refresher course.'"
Overall, Smith estimates that the multifaceted programme has cost Norampac 500,000 US dollars, but, he says, "when you view the cost of a planned shutdown repair versus a catastrophic failure or even just an unplanned failure, we're looking at savings of 1.8 to 2 million US dollars." Adds Moreno: "Despite the age of the equipment, the plant is a standout, especially valu-able in a difficult industry such as pulp and paper. It's one of the stars of the Cascades Group."
---
Lubrication know-how
Since 2005, SKF has provided Norampac with advice on lubrication. "We analyzed some gaps through lubrication assessment and made recommendations on when and how much lubricant should be applied," SKF's Rigoberto Moreno says. "Without proper assessment to provide parameters, it's possible to over-lubricate, and that can be as bad as under-lubricating because it can cause overheating."
The results of a lubrication analysis spurred Smith into agreeing to a lubrication management programme. Software helps technicians to determine where on the production route relubrication is needed, as well as how much and how frequently. Using MARLIN, a PDA-like machine reliability inspection system, an employee can walk along the route, gather data on lubrication needs and record how much is being applied, and even instantly update lubrication records when he or she docks the MARLIN at a computer terminal. The same tool also enables technicians to collect a basic set of inspection data (vibration, temperature, bearing condition, visual inspections, etc.) in the same operation.