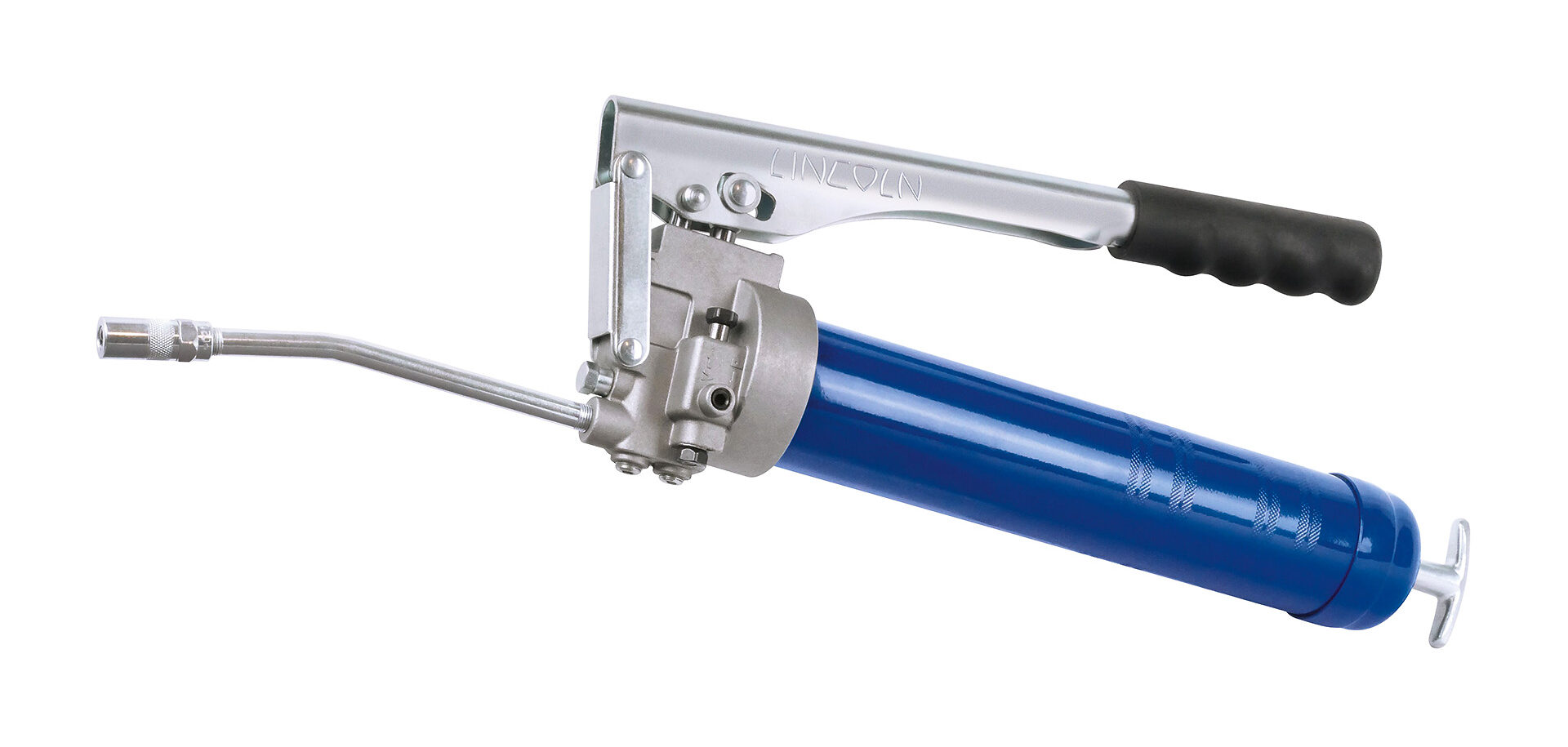 New grease gun operated by a thumb switch
A new grease gun in the SKF family enables users to toggle between high-volume and high-pressure requirements via a thumb-operated switch.
The SKF Lincoln dual-piston lever-action grease gun (Model 1154) enables technicians to quickly adjust the tool to match an equipment's lubrication requirements. The grease gun is suitable for farmers and construction workers who need reliable, durable tools in rough working environments. It is also suitable for environments such as vehicle repair garages.
"Lubrication jobs are effortless with the uniquely versatile design of the 1154," says Keith Rohan, product manager at SKF. "It handles a variety of applications and speeds up working times."
For high-volume jobs, users of the SKF Lincoln requires three times fewer strokes compared with standard grease guns. Large joints, bushings and bearings can be filled quickly and, says Rohan, the gun is well suited to large surface areas such as fifth wheels, chains and conveyors.
Where high pressure is required, such as when fittings are blocked, the 1154 is designed to open the fitting without the operator needing to apply excessive force. The pressure position has a standard grease output of 34 strokes/oz and develops 10,000 psi for use during high-pressure requirements, such as for track adjusters, clogged fittings and high-tolerance locations.
The product is available in North America and will be marketed to the rest of the world during 2022.