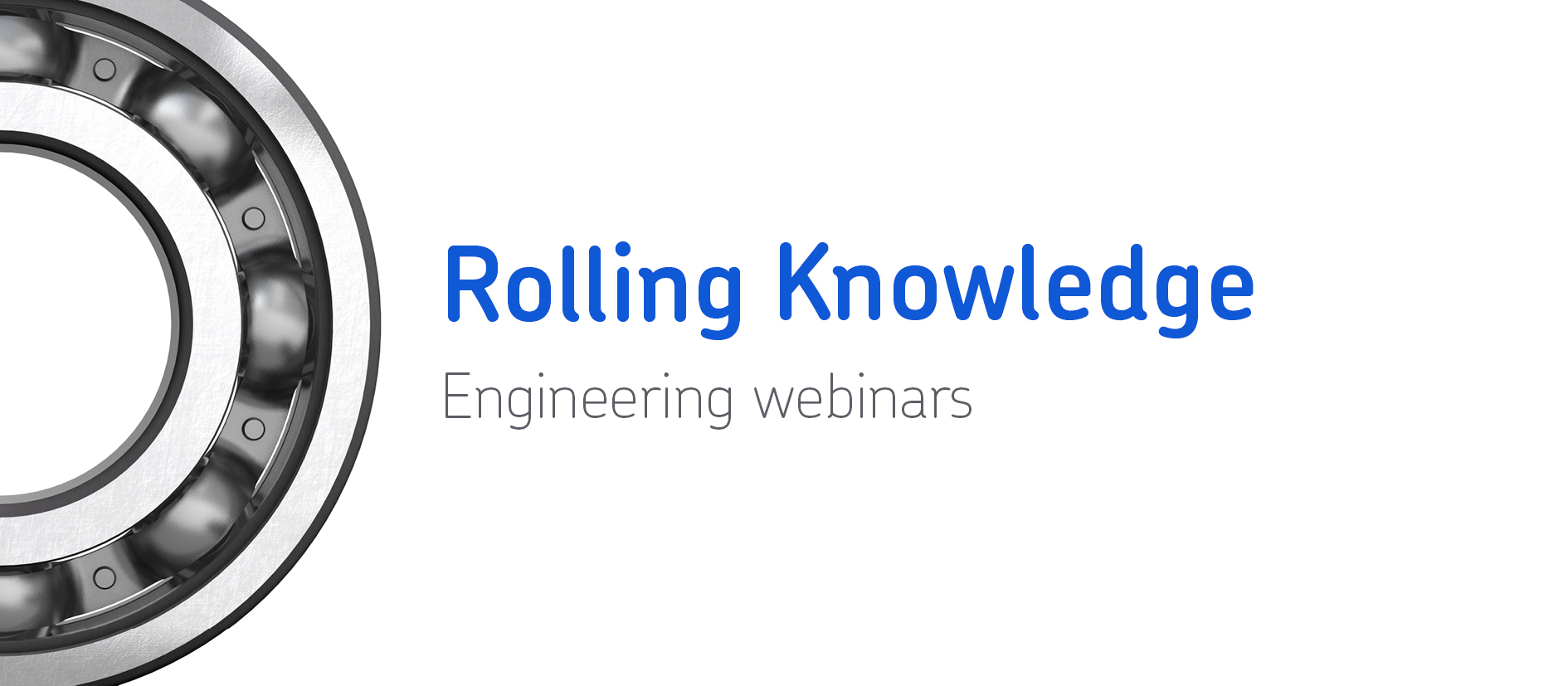 Noise and vibration cases in bearings and applications
Customer requirements regarding noise and vibration (N&V) levels have increased over the past years. Listen to this recorded webinar and know more on bearing waviness, squealing noise and beating, and how these affect bearing performance.
To be able to take appropriate action against excessive vibration, it's necessary to gain an understanding of the machine's vibration properties. It's vital to find the root causes of the problems, and to understand which impact any actions would have on the machine's vibration properties in relation to the loads it is subjected to.
Noise can be generated by a specific component, under some operating conditions, such as by specific dynamics. Listen to Angelico Approsio, Senior Application Expert, while he teaches you about noise and vibration sources in drivetrain applications, covering both theory and real cases.
Subscribe
HERE
and receive the latest information about SKF 'Rolling Knowledge' engineering webinars.
More about SKF Vibration analysis and diagnosis
Traditional methods of preventative maintenance can often lead to unnecessary machine inspections. With condition based maintenance, you can monitor the operation of critical systems in real time and identify potential wear or faults in moving components as they develop. Find more information on
SKF.com
.