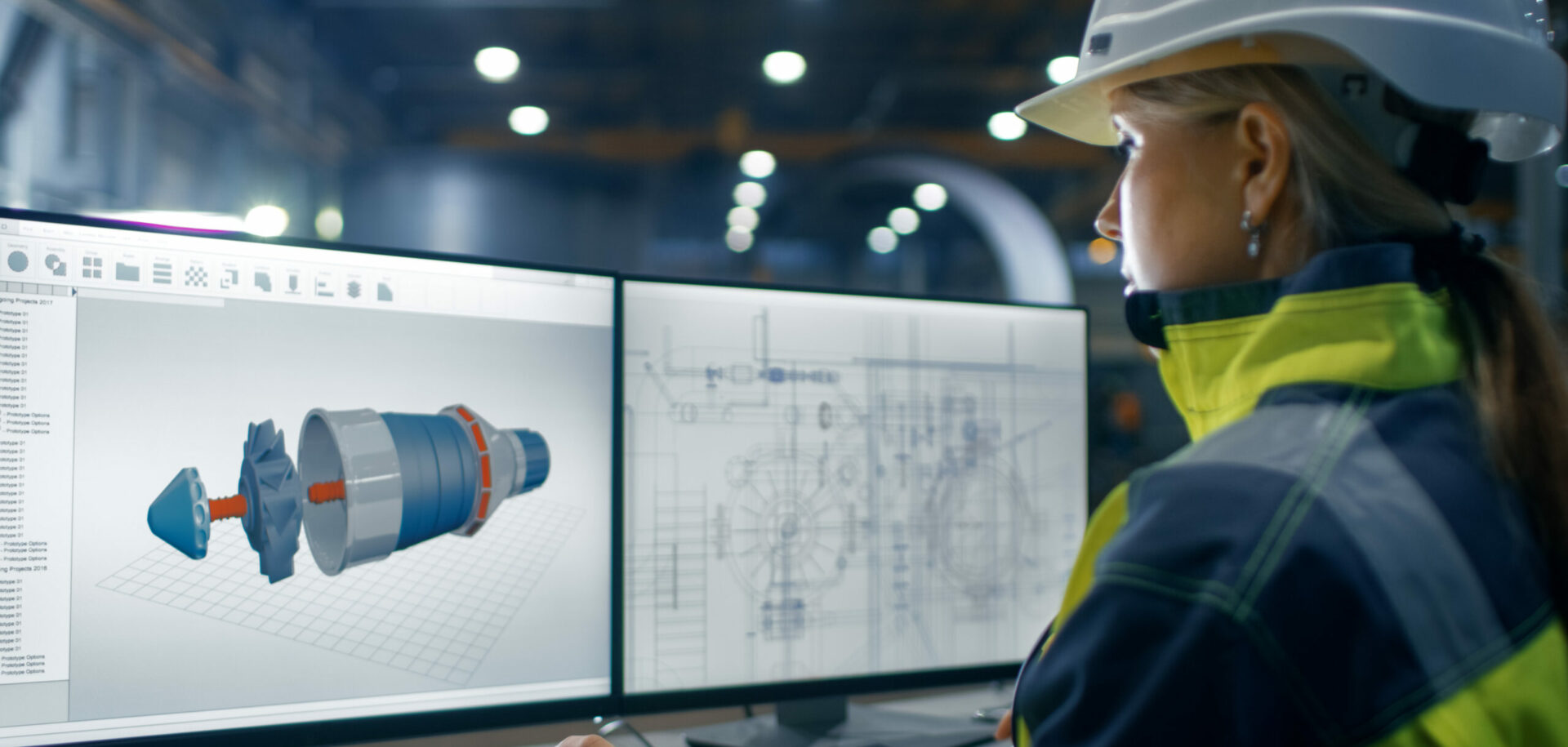 Nonstop crushing
Unscheduled stoppages can hit mine production hard. Portugal's Somincor turned to SKF to keep its rock crushers running and facilitate maintenance.
Summary
The Somincor mine began production in 1989 and has about 1,000 employees. In 2008 it posted total sales of $470 million and operating earnings of $275 million. In 2008, it mined 2.4 million metric tons (2.7 million US tons)of ore. From this ore, Somincor produced 89,000 metric tons of copper, 22,600 metric tons of zinc and 927,000 ounces of silver. The 2009 target is to mine 3 million metric tons of ore.
Unscheduled stoppages can hit mine production hard. Portugal's Somincor turned to SKF to keep its rock crushers running and facilitate maintenance.
Every 24 hours, some 3,000 feet below the sunlit plains of southern Portugal, hundreds of miners, working in shifts in noisy, dust-laden darkness, lift about 13,000 tons of hard rock from one of Europe's largest copper-ore mine.
The Neves-Corvo mine, about 60 miles north of Faro, is located in the western section of the Iberian Pyrite Belt, one of the world's biggest deposits of massive sulfides, rocks in which volcanic activity has left rich seams of copper, zinc, silver and other minerals.
Run by Somincor, a wholly owned subsidiary of Lundin Mining Corporation – a Canadian group based in Toronto, Ontario, with mines in Portugal, Spain, Sweden and the Democratic Republic of Congo – the Neves-Corvo mine has been operating since 1989 and has set a 2009 copper-ore extraction target of 3 million metric tons (3.3 million US tons).
Somincor's commitment to such ambitious goals means keeping unscheduled production stoppages to an absolute minimum. "For every hour we lose, we forfeit the extraction of about 550 [metric] tons [about 600 US tons] of ore," says Jacinto Palma, head of maintenance at the mine. "Every breakdown is a serious challenge to our production targets."
Preventing unplanned stoppages, however, is a particularly difficult challenge in the aggressive conditions of the Neves-Corvo mine. "We operate in a hostile environment where constant vibrations and corrosion by water, dust, sand and cement test our machinery to the limit," says Palma.
In 2008 and early 2009, Somincor suffered several long, unprogrammed production stoppages due to mechanical problems with the chassis supporting the motors that drive the mine's two underground crushers – powerful machines that crush the rock into more manageable pieces before it is hauled to the surface.
"The chassis had been in place since the mine began operating 20 years ago," says Palma. "As a result of corrosion and normal wear and tear, we began to experience a series of problems as the transmission belts began repeatedly breaking, twisting or coming off the pulley wheels."
In early 2009,Somincor talked to SKF about the possibility of not simply replacing the two motor chassis, but of installing complete new systems that would not only be much more effective in preventing stoppages but would also significantly reduce the length of breakdowns when they did occur.
"Because the motors were bolted onto the chassis, changing a broken belt could take up to three or four hours," says Palma. "That means a production loss of more than 1,200 tons, the equivalent of 10 percent of the daily extraction. When that happens several times in a year, it amounts to a significant losses."
Somincor approached SKF through Vedrol, a local SKF Authorized Distributor that visits the mine at least once a week. "We had seen the kind of chassis we were looking for in the SKF literature and wanted to sound out the possibility of using them here," says Palma.
In March 2009, a team from SKF Portugal made a formal presentation at the mine for an integrated solution that would address the issues of both unscheduled stoppages and reducing downtime when production did have to be halted.
"We involved several different departments at SKF Portugal in developing a project focused on increasing mean time between failures," says Joaquim Claro, SKF Reliability Systems. "The solution devised involved replacing the existing support chassis and using a hydraulic system that enables the motors to be moved back so that belts can be changed, tightened or adjusted very quickly."
The package also included the supply of transmission belts, belt tension systems, a laser instrument for aligning pulley wheels, post-installation vibration testing and spares for some key components. SKF Portugal proposed outsourcing the building of the metal chassis to Silvas S.A., a Portuguese engineering company, to meet Somincor's requirement for a comprehensive turnkey solution.
Somincor approvedthe project in May 2009, and the installation was completed in less than three days during the mine's annual nine-day maintenance stoppage in July. "Somincor is extremely rigorous about security, and our team spent the better part of a day in safety training," says Rogério Rebelo, sales engineer, SKF Reliability Systems. "Each trip with the new equipment down to the D0 550 and D0 700 crushers took about 30 minutes each way in a 4×4 pickup truck."
Three months after the installation, the mine had not suffered a single unscheduled stoppage. "The big advantages of the new system are that it is now much easier and much quicker to tighten the transmission belts and to make sure that the pulley wheels are properly aligned," says Palma. "Pulley misalignment was previously the root cause of belts jumping off the wheels or breaking."
Claro estimates that any stoppage to change belts or adjust the pulleys will now take 15 to 20 minutes, compared with up to four hours previously. "The new solution is running very well and is much easier to use," says Palma. "It remains to be seen how it responds to the aggressive conditions in the mine over the long term, but we are confident that it represents an important step forward in efficiency and reliability." Somincor is now considering installing a third crusher using the same system.
Neves-Corvo uses drift-and-fill and bench-and-fill mining methods, in which the rock is removed by cutting vast tunnels or slices through the ore zone. The spaces cleared are filled in again for support. The ore is then pushed down vertical shafts, falling to lower levels where huge dump trucks, their lights beaming like the eyes of strange underground beasts, transport it to the one of the two crushers.
After an initial crushing, says Hugo Rianço, a senior maintenance technician with Somincor, the rock is hoisted in huge "buckets" through a 16-foot-diameter shaft some 2,300 feet to the surface. Above ground, the metal is separated from the ore using flotation and filtration processes.
New reserves are being discovered at the mine on a regular basis. "This means that our reserves today are practically at the same level as when the mine began production in 1989," says Palma. As a result, Neves-Corvo can look forward to another 20 to 30 years of reaching deep below the earth to lift out valuable metals.
---
An enduring partnership
Somincor has enjoyed a close commercial relationship with SKF since the mine began production in 1989, focusing on the supply of bearings and lubrication systems.
"We operate dozens of vehicles and pieces of machinery that use a large number and wide range of bearings," says Jacinto Palma, the company's head of maintenance. "It was only in April 2009 that we changed the original bearings in a very large machine that had been in operation for 20 years. That is a service life of more than 130,000 hours. Their performance has greatly exceeded our expectations. I think even the engineers at SKF were surprised."

An integrated solution
SKF provided an integrated solution to ongoing problems with unplanned stoppages of the D0 550 and D0 700 rock crushers at Somincor's Neves-Corvo mine. The solution involved replacing the existing metal motor chassis and providing a hydraulic system to enable the motors to be moved back so that belts could be changed, tightened or adjusted quickly. SKF also supplied transmission belts, belt tension systems, a laser instrument for aligning pulley wheels, post-installation vibration testing and spares for key
components.