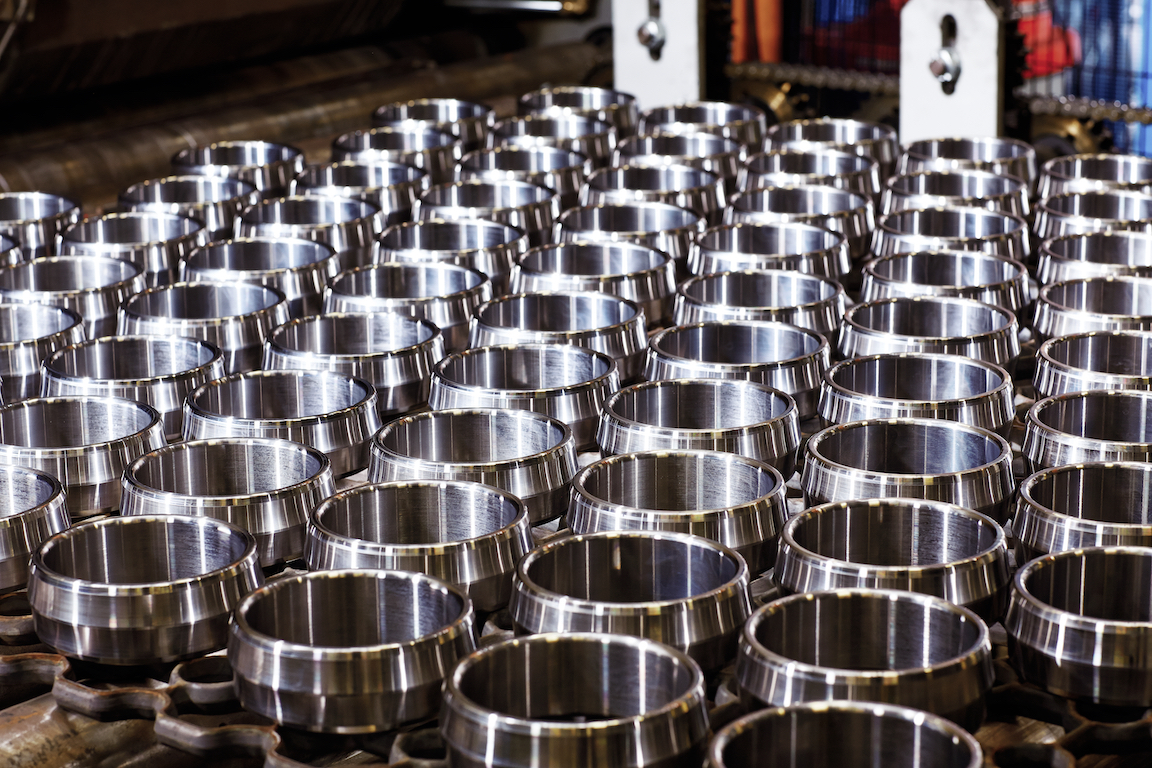 Pioneers in maintenance strategy
Improving an oil refinery's efficiency is a complex task. But LUKoil Neftochim Bourgas in Bulgaria has worked out how to reduce maintenance and inspection costs without risking production loss or causing safety hazards or environmental damage.
Improving an oil refinery's efficiency is a complex task. But LUKoil Neftochim Bourgas in Bulgaria has worked out how to reduce maintenance and inspection costs without risking production loss or causing safety hazards or environmental damage.
Bulgaria's LUKoil Neftochim refinery at Bourgas is clearly successful. A subsidiary of LUKoil, the leading vertically integrated oil and gas company in Russia, it has an annual capacity for processing some 7 million tonnes of crude oil – more than 140,000 barrels per day. LUKoil Neftochim Bourgas, its full name, is the biggest refinery in the Balkans. But it is looking for ways to do it better.
Bulgaria is in the midst of change. Market forces are replacing the former centrally directed economy. Countless adjustments, some large, some small, are preparing Bulgaria for European Union membership in 2007. But for LUKoil Neftochim Bourgas, pressure for change is also coming from another quarter. "This refinery used to be government-owned," explains Stefan Petrov, the company's chief engineer. "Now we are part of LUKoil. As a privatized company, we have to raise our performance across the board, to bring us up to world standards – or better."
With an ambitious 10-year plan, LUKoil Neftochim Bourgas has launched several programmes to improve performance. "These include upgrading our product quality, outsourcing non-core activities to reduce the head count, moving to adopt integrated management system software and optimizing asset management to achieve maximum performance, all at minimum cost to production and while maintaining environmental, material and human safety," Petrov says.
"Reducing time, money and manpower for repairs and maintenance is the key to optimized asset management," says Dimitar Kukuzelov, head of the Equipment Reliability Department. "But you can't do it by cutting corners. It must not jeopardize equipment reliability and safety or endanger the environment. In fact, our overall objectives were to double the period between turnarounds from two years to four and to increase the reliability of the refinery while lowering maintenance and repair costs and reducing risks when it comes to safety, health and environment."
Developing a maintenance strategy to achieve apparently contradictory objectives requires special expertise, which LUKoil Neftochim Bourgas did not possess in-house. The company asked two companies with experience in this field to make competitive proposals for a limited-scale pilot operation for planning and implementing a maintenance strategy on AD4, one of the refinery's four atmospheric distillation units.
SKF Bulgaria was one of the companies. "SKF got the order, because their offer was more flexible," says Kukuzelov, "and it required fewer resources from us."
Work on the pilot project started in July 2004. It combined a reliability-centred maintenance study using SKF's proprietary SRCM® (streamlined
reliability-centred maintenance) analysis process, and a risk-based inspection (RBI) study. The former's objective was to develop an optimized reliability-based maintenance strategy, while the latter was risk-based, focusing on mechanical integrity.
First, a core team of LUKoil operatives were introduced to SRCM and RBI methods. The team settled on reliability criteria and acceptable risk levels for the equipment and agreed process flows and system boundaries. In the second stage the team identified and analyzed the AD4 equipment, determining each item's criticality and risk level.
"Not all equipment is equally important," Kukuzelov explains. "Simply put, SRCM concentrates on the reliability factor. It makes sure that the equipment most critical to continuing operation of the plant receives the highest level of maintenance work. RBI evaluates the risk element. It makes sure that inspection and maintenance are prioritized for equipment where the probability of failure is highest and consequences of failure most grave."
The pilot operation took three months to complete; the maintenance strategy was then put into operation after review by chief engineer Petrov and top management. "LUKoil Neftochim Bourgas was satisfied with the job we did," says Valeriy Konev, SKF Bulgaria's managing director, "and we were asked to do a repeat job on three more units – the hydrodesulphurization unit 2, fluidized catalytic cracking unit section 200, and the catalytic reformer unit 1."
Looking back, Kukuzelov observes: "It's too early to quantify the benefits; feedback is still coming in. But I'm 100 percent happy with the result." Does he have any negative comments? "Some of our maintenance people have been doing the same tasks for 30 years," he says. "They were understandably reluctant to accept change. Others claimed it would be impossible to implement. But the new system is in place and working well. We've learned a lot, especially medium-level engineers and managers. This was a big investment in resources, and we do not expect a rapid payback. But payback will come, and that's why we decided to proceed with SRCM and RBI for the next three units."
"I was involved in this project from the start," Petrov notes, "and we had regular progress meetings. Our executive director gave it his full backing, which made a big difference. Now others in the LUKoil group are watching us. They see us as pioneers with this project. We've started the ball rolling."
---
Rating risk and reliability
SRCM® (streamlined reliability-centred maintenance) and risk-based inspection, or RBI, are complementary techniques to assess the criticality of equipment and to focus and prioritize operations, inspections and maintenance efforts towards achieving business objectives with minimum risk.
The SRCM process:
Concentrates preventive maintenance resources where they will have the highest positive impact.

Eliminates time and/or condition-based maintenance that is not cost-effective or justified by equipment criticality.

Devises the simplest means of maintaining equipment or testing for degradation, focusing on predictive or condition monitoring activities.

Develops a documented basis for the maintenance programme.
SRCM combines failure modes and effects analysis and task selection with plant personnel interviews to develop a recommended proactive maintenance (PM) programme. PM includes predictive and condition-based monitoring as well as operations and time-based and failure-finding tasks such as switch testing and functional trip-testing activities.
RBI develops a risk-based inspection and maintenance strategy for static equipment and piping. The process, using a technique known as operational criticality assessment (OCA), provides a guide for prioritizing inspections and selecting appropriate inspection methods for the most probable failure modes.
The Tischuk OCA system (T-OCA) is delivered as a computerized database, which applies a set of rules to each specific item. For the AD4 pilot study, T-OCA software was used to assess both the consequence and the probability of failure of process equipment and piping. Bulgarian legal inspection requirements were also built into the software.