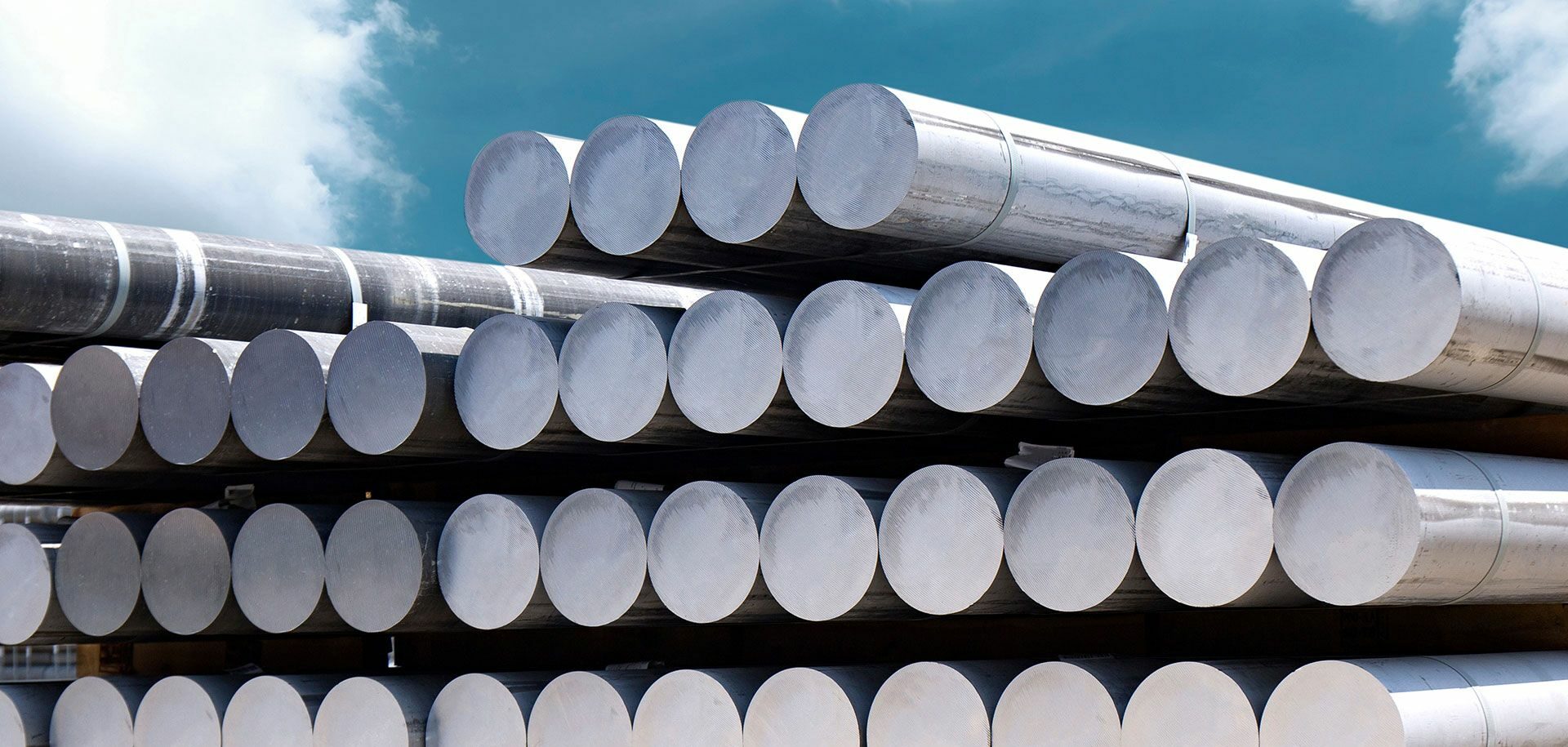 Romanian rhapsody
SKF's reliability engineering philosophy is proving a good investment for one world-class aluminium producer in Europe.
Slatina, situated in the flatlands of south-western Romania, is a developing industrial centre with a population of 70,000. Its companies produce steel pipes, cast aluminium parts, cables and tyres, and its roads are undergoing modernization for the caravans of trucks that serve these industries.
ALRO – short for Aluminium Romania – is one of Europe's largest aluminium producers and one of the biggest industrial companies in Romania, employing more than 3,400 people in three production sites in the country. Its two sites in Slatina include a smelter, an R&D centre and processing facilities (rectifiers, an anode plant, a cast house, hot and cold rolling mills and an extrusion shop). The alumina refinery, part of the ALRO group, is located in Tulcea, Romania, close to the Danube Delta and the Black Sea.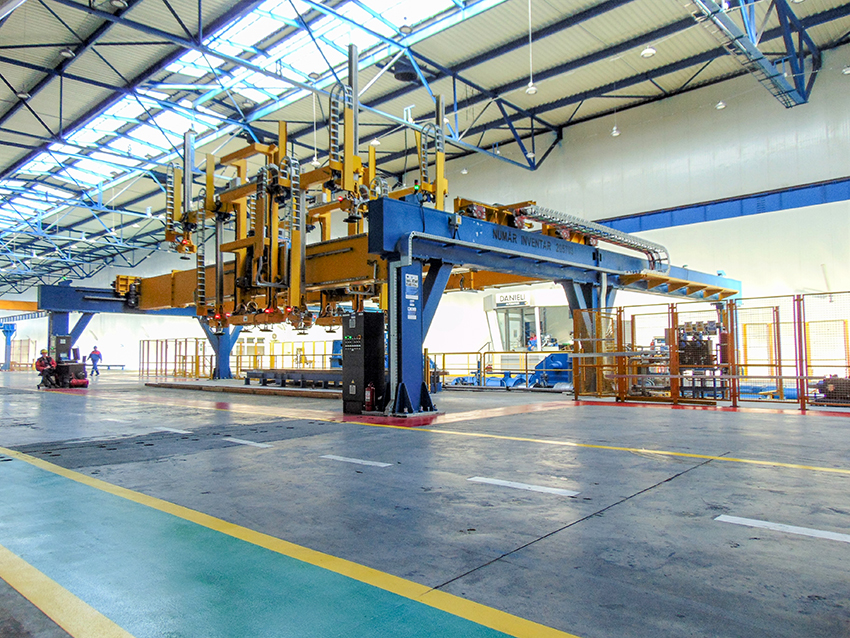 ALRO S.A. is listed on the Bucharest stock exchange in the premium category. In 2018 it was one of the most profitable companies in Romania, with a net profit of 84 million euros, up 39 percent from 2017. "We are a competitive company, and 2018 was very good to us," says Gheorghe Dobra, CEO of ALRO. "In the EU, aluminium consumption outpaced production, and that has kept prices at a good level."
The plant uses a full 5 percent of Romania's electricity production to manufacture aluminium primary products such as wire rod, billets and slabs and semi-fabricated products as plates, sheets, coils, strips and profiles. Through various innovations and development, ALRO has created a product mix that caters to the needs of more than 300 customers in the cables and conductors, construction, automotive, aircraft and engineering markets around the world.
SKF totally changed our approach to maintenance.
Gheorghe Dobra, CEO, ALRO
"With our recent achievements in cost control to reach operational efficiency, together with aggressive capacity-increasing programmes in production, we've achieved in 2018 a production of 210,000 tonnes of primary aluminium, 283,000 tonnes of cast aluminium, 31,000 tonnes of recycled aluminium and 105,000 tonnes of processed aluminium products (extruded profiles included), high-value-added products, with the hope of reaching 120,000 tonnes of processed aluminium by 2021," Dobra says.
Aluminium is the 13th element in the periodic table and makes up more than 8 percent of the mass of the Earth's crust. But pure aluminium does not exist in nature. It was first isolated by the Danish physicist Christian Oersted in the 19th century when he applied electrolytic reduction to various aluminium-rich minerals. Today, aluminium is primarily produced from alumina, which in turn is obtained from bauxite, a clay-like mineral mostly mined in the tropics. Four to five tonnes of bauxite are needed to produce one tonne of aluminium.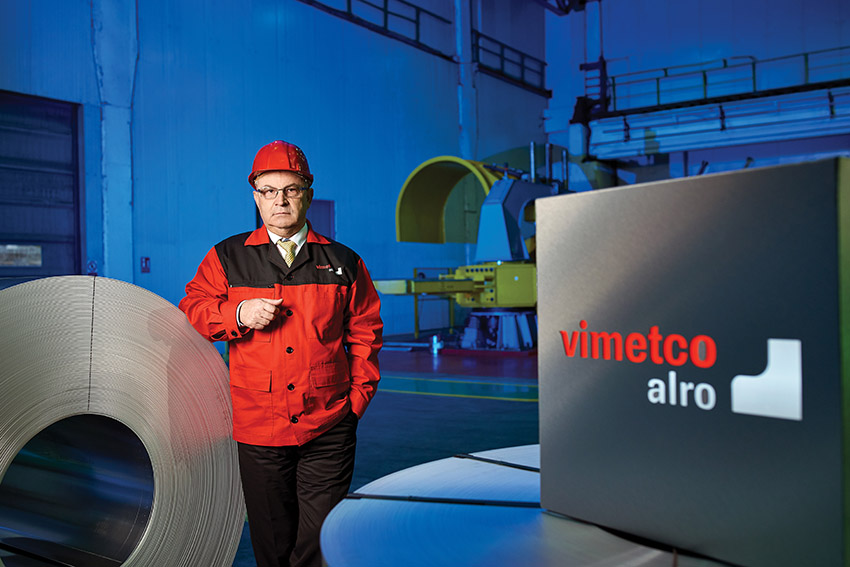 Primary aluminium is the liquid aluminium produced by reducing alumina through an electricity-intensive electrolytic process. In the cast house molten aluminium (obtained from primary and recycled aluminium) is turned into billets, wire rod and slabs. A large proportion of processed aluminium products are high-value-added products, as hard alloy plates for the aerospace industry, cladded material for automotive industry, plates for marine and pressure vessels applications and highly engineered products.
Each of these product categories represents a key raw material that is used to manufacture cars, trains, aeroplanes, phones, cables, heat exchangers, computers and numerous other speciality and household products.
As a world-class aluminium producer, ALRO Group is vertically integrated. It owns and operates the entire value chain, from a bauxite mine in Sierra Leone to the facilities in Slatina, including an anode plant and aluminium recycling facilities.
Dobra foresees a sustainable future for his company. "ALRO will remain a competitive aluminium producer for a long time going forward," he says.
To a large extent, ALRO's continued success as a privately operated aluminium producer in Romania is due to its constant investment in new technologies and processes to increase overall efficiency. In 2018 the company invested 54.8 million euros.
Some of these efforts trickle down to SKF Romania, whose task has been to bring a life-cycle approach to ALRO, helping the company to determine how best to use SKF bearings and condition monitoring equipment on hundreds of measurement channels, including furnaces, hot and cold rolling mills, brushing machines and related machinery. The idea has been to install a culture of "reliability engineering" whereby ALRO's assets are driven according to the best life-cycle practices.
"We started our cooperation with SKF back in 2009, and in our opinion they are the best in class," says Dobra. "SKF totally changed our approach to maintenance with a 15 percent decrease in costs. We started by deploying SKF Machine Health technology to achieve 100 percent avoidance of accidental breakdowns, and we are not far from this target. We've invested in this technology, the culture and process changes, and now we will move to other targets, such as data digitalization within maintenance and process control. Our partnership with SKF is extremely valuable for our current and future business plans."