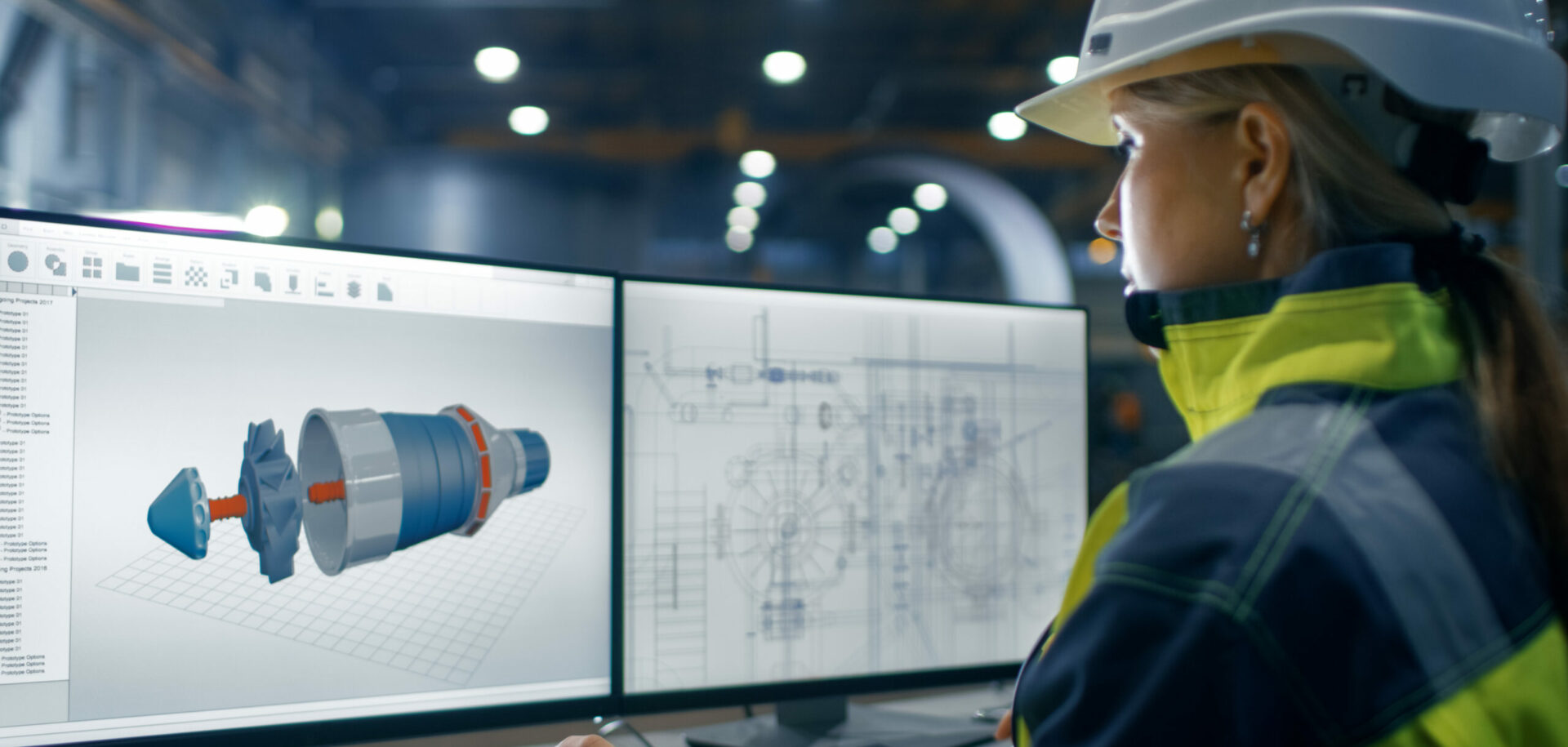 SKF KNOWLEDGE ENGINEERING – results in customer benefits
Knowledge engineering is a term that describes SKF's understanding of customer applications combined with its manufacturing excellence and expertise. The SKF Group has set it sights on making sure that it is the preferred partner for customers seeking solutions related to rolling bearings and units, seals, lubrication systems, mechatronics and services.
Facts
Knowledge engineering means bringing together all the technology and expertise needed to fulfil customers' requirements when it comes to bearing-related services. SKF has invested heavily in providing complete solutions through its deep understanding of the underlying technology, materials and processes needed to make it the preferred partner when it comes to bearing-related systems and services.
Undoubtedly, SKF is a worldwide leader in the manufacturing and supplying of rolling bearings. Its market position has been gained through its extraordinary commitment to quality in all fields. Since the company's founding in 1907, "zero defects" has been the hallmark of its quality efforts, and state-of-the-art manufacturing technology makes sure that such efforts are successful.
The large number of quality awards the company has received are proof of the high level of manufacturing skill at all its production sites – in full compliance with all international quality standards such as ISO/TS 16949 and ISO 9001, together with environmental standard ISO 14001 and the EHS standard OHSAS 18001. These standards apply across more than 100 manufacturing sites worldwide.
Demonstration of expertise
The factories in Schweinfurt and Mühlheim in Germany and Steyr in Austria are the specialized centres for cylindrical roller bearings, tapered roller bearings and angular contact ball bearings, in addition to plain bearings, large-size bearings, linear motion systems, automotive specials and measuring systems. These centres highlight how knowledge engineering is applied practically.
At these locations, production methods and manufacturing processes have been continually enhanced over the years to the point that today SKF is a leader in numerous technologies and processes.
Today, the pool of manufacturing and service facilities in Germany and Austria offer solutions to customers based on five steps:
1. Platform knowledge
2. Manufacturing knowledge
3. Use of excellent network of hundreds of subcontractors
4. Deep knowledge about customer needs
5. A combination of all the knowledge with the individual intellectual capital.
A few of the solutions are highlighted:
Sheet metal forming
Sheet metal forming is one of the most basic tasks in component production, but it requires understanding of both materials, machining, forming and processing. SKF has the capability to design customized parts that are optimized using FEM, finite element methods.
For example, at SKF, complex sheet metal parts are punched from a steel band in up to seven stages on a transfer press. During this process certain areas of the components can be deep drawn, perforated or threaded, and laser technology is applied to join parts together. These units are used in gearboxes (se bild 1) and are lightweight and space saving.
Wear protection
Wear protection is often an issue for many components, so SKF has developed particular expertise in such processes as hard chrome Cr6-free plating and phosphating that comply with the latest EU environmental regulations. For example, it has the capability of applying a chrome layer 3 to 50 µm thick to metal surfaces by an electroplating process. Such very hard layers serve primarily as wear protection rather than corrosion protection. Uniform coating of annular, uneven workpieces is possible, and SKF is able to design workpiece frames, anode positioning and process parameters.
Measurement and testing
Measurement and testing is a vital part of all SKF production, and the company has the capability of making its own high-precision measuring and testing machines. These are used in discrete measuring and testing shops as well as within the production environment. Machines can be linked to final assembly with automatic handling systems.
SKF can offer complete turnkey systems that cover the entire chain, from project management and development to manufacture, commissioning, training and services such as calibration and upgrading.
Examples of the types of testing equipment include:
noise testing machines in accordance with ISO or AFBMA standards as well as analy-sis and root-cause detection in the event of noise problems

measuring appliances for roundness, waviness and profiles with an accuracy of 0.01µm

dimension measuring machines

fully automatic optical surface inspection (also of high-gloss material) as well as checking for missing parts

fully automatic crack testing.
Material stress analysis
X-ray diffraction, for example, made on bearings that have been in service, provides reliable information about the condition of bearing materials that have been exposed to stress, identifies potential and crucial failure mechanisms and can support the estimation of remaining bearing life. This is achieved by comparing the radiographic measured depth profiles of residual stresses, half width value and residual austenite content at the initial stage after machining. This method can also be applied for the materials response analysis of other heavily loaded components such as gear wheels. The method also enables the optimization of the product and lubricant selection.
Service and repair of bearings and bearing units
Repair and maintenance of bearings and bearing units is an important activity for SKF. The company offers a full service where bearings and bearing units together with housings and shafts are cleaned,
disassembled and analyzed for possible damage. Fast and flexible high-quality repair services include advanced measuring and testing. Depending on the analysis results, the repair service or any intended modification can be customized to fully meet a client's requirements. Besides planned standard repairs, which comprise various service levels, SKF is equipped also to cope with technical emergencies and can replace components such as rolling elements.
Polymer technology
As well as bearing-related services, SKF's expertise also includes polymer technology such as injection moulding and coating of metal parts with polymer. For items such as seals, damping elements or carriers, polymer material is injection moulded onto carrier parts made mostly of metal, combining individual components into a customized functional unit. Here tool design is key, and the geometry of each part is a function of mater-ial, tool and machine. The degree of automation of the process depends primar-ily on its production volume.
The SKF advantage is that it does the coating of the parts with high accuracy and quality. Key to this is the ability to select special fibre-reinforced, high-temperature polymer materials and the knowledge to design the individual component parts and to combine them into a unit.
Other compentences
Apart from the highlighted competences, the SKF factories in Schweinfurt, Mühlheim and Steyr also specialize in:
cold forming of rotationally symmetrical parts

machining

form turning and whirling

manufacturing of roller shaped parts

manufacturing of linear motion precision products

production of fibre-reinforced composite materials

heat treatment

packaging

SKF Logistics Services

speciality bearings and racing shop

special solutions, bearings and tools

spindle service

lubricant application service and lubricant analysis

INSOCOAT – electrically insulating ceramic coating

NOWEAR- and Triple M – wear-resistant and low-friction coatings

manufacture of rings from high-strength stainless steel (VC 444)

high precision hard machining of rotation symmetrical components

vibration analysis

bending and welding of punched metal blanks

laser cutting

technical cleaning of components and lubrication oils

assembly of complex systems.
Broad expertise
SKF's expertise and knowledge is backed by other skills held within the SKF Group to make sure that a customer's delivery requirements are met. SKF is able to apply its extensive knowledge to create holistic solutions.