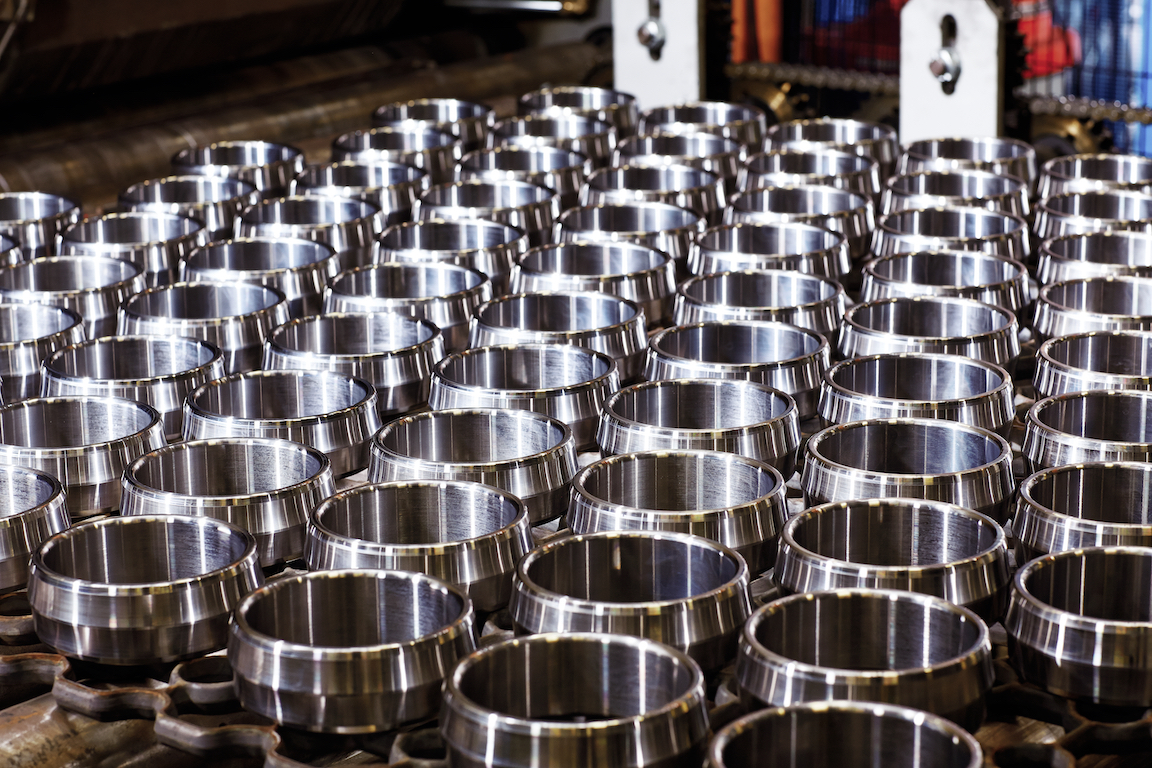 Take care of your crusher
Summary
A crush on cooperation
The link between Jaques and SKF goes back 70 years, and for the last 40 years SKF has been the sole supplier of bearings to the company. Jaques pioneered the use of spherical roller bearings with a PTFE-coated bore in the company's shaker screens, replacing the older-style bearings with Pydane-lined bores. This innovation allows the use of unhardened steel shafts, which reduces manufacturing costs.
The cooperation between Jaques and SKF includes ongoing development in design and use of new materials. Jaques runs regular conferences and lecture series, with extensive input from SKF engineering staff, to keep customers and equipment users up to date with the latest developments and service practices. These seminars also deal with recommended and routine maintenance regimes, and the supporting role that SKF engineering staff offers for more complex operations.
SKF can provide a wide range of maintenance services within its Proactive Reliability Maintenance (PRM) programme. If trouble-free operation is the target, then PRM activities such as on-site application engineering and bearing diagnosis are a step on the way.
Jaques uses more than 70 different types and sizes of SKF bearings. The majority of these are spherical roller bearings, as well as some cylindrical roller bearings and spherical plain bearings. They range from a 70-mm bore bearing to a bearing that weighs 420 kg and has a bore of 750 mm and an outside diameter of 1,000 mm.
It takes rugged equipment to crush mountains of rocks down to small sizes. It also takes a smoothly operating service organisation.Since the dawn of time, surviving in the harsh conditions of the quarrying and mining industry has presented a challenge to man. Building the equipment to tame these industries is an even tougher assignment. Jaques, one of Australia's largest heavy engineering groups, has survived and thrived in this business for almost 120 years.
Jaques manufactures a variety of equipment, ranging from small laboratory-type crushers to large crushing plants. Its recent projects include a rock-crushing plant worth 15 million Australian dollars (US$7.5 million) near Melbourne in 1998. Founded in 1885 in Melbourne by the Jaques brothers, the crushing equipment of Jaques contributed to the rapid development of Australian cities and transport infrastructure that changed the face of the country as the 19th century drew to a close. During the mining boom in the early 1900s, Jaques' gyratory crushers replaced the early jaw crusher designs then in use – a revolutionary development at the time.
Today Jaques is an international company that produces equipment for the demanding Australian quarrying and mining industries, as well as the global market. It has factories in Australia, the United States, Malaysia and Thailand, as well as service depots in Canada, China and India, among other countries.
Guaranteed service
Each piece of Jaques equipment comes with a factory-recommended maintenance schedule, which is tailored to specific locations and applications of the operating conditions. Jaques also provides technical expertise and the crucial element of service.
"As well as an almost seamless back-up service, all our in-house repair service comes with a six-month warranty," says John Miltos, service manager for Jaques' southern Australia region. "In addition, we provide services including stress relieving, heat treatment, tool making, bearing reconditioning, general machining and welding, to ensure our equipment operates at maximum efficiency at all times, a vital element in the industries we service."
Miltos' rugged, bearded appearance fits in well with the industry's image. Starting as an apprentice turner and fitter in 1976, he has spent his whole career with Jaques. Over the years he has worked in almost every area of the company and gained wide knowledge of its varied operations.
He started his current position of service manager in 1992, and has been involved in most major projects since. His role is both in the overall service planning, as well as coordinating Jaques staff and outside contractors. Miltos says he is committed to customer service and has instilled this into his five-member team.
His role has changed in recent years, though. Now there is greater emphasis on the aftermarket, spare parts and rebuilds. However, the concept of providing total customer service is still his No. 1 priority. "There are always new challenges, whether they concern minor maintenance, major overhauls or sorting out a problem in the field," he says. "Essentially, the customer needs an answer to his problem, no matter how minor or major, and our role is to provide it in the shortest possible time."
No job too big
Major construction projects and road works programmes are the bread and butter in the Jaques workflow and, according to Miltos, when major projects are under way, it can get hectic at times. "One of the biggest jobs that we undertook in recent years was a 220-tonne underground ore crusher, which had to be built in sections, lowered down into its underground location, one kilometre down, and assembled on-site."
One area under Miltos' charge is the parts division, which stocks more than 9,000 line items. All are made to original equipment specifications and backed by 24-hour service. This allows Jaques to deliver spare parts around the world on short notice so its customers can keep their plants running with a minimum of disruption.
While he seems to live and breathe his work, Miltos does admit to a passion for fishing, his ideal way to unwind from a job full of challenges. "Every day brings several new ones across my desk," he says. "It might be a breakdown in one of the gold mines in Kalgoorlie [in southwestern Australia], a general maintenance enquiry from a quarry near Sydney, or what at first appears to be an unspecified fault in a plant in the highlands of New Guinea. Each one must get the same attention in order to maintain faith with the customer."
Garry Fabian
a freelance writer based in Melbourne
photo Jaques