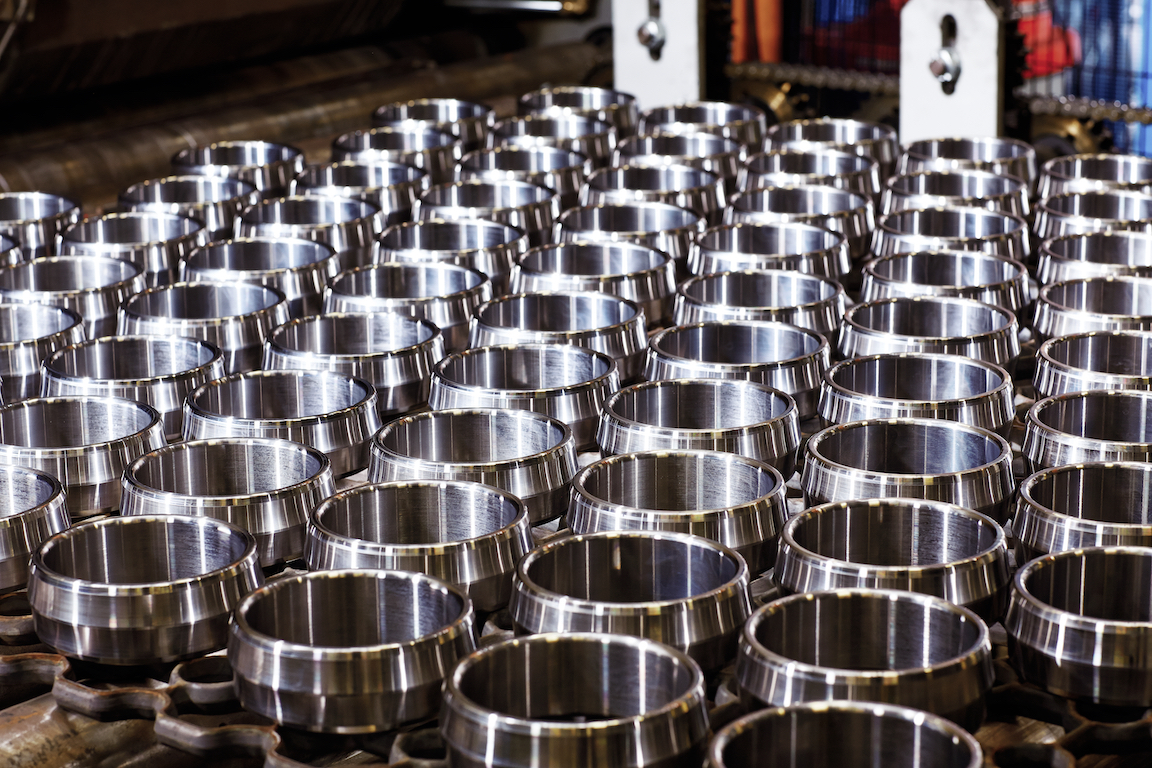 Summary
Service instead of surprises
When machinery breaks down, the costs are felt far beyond the factory floor. There are repair costs, plus each minute that a machine is off-line means money down the drain. While every company has its own technicians, SKF engineers noticed that time pressures and a lack of expertise often meant the cause of the malfunction was ignored. "When equipment broke down [the company] would replace a part without solving the root problem," says Mehdi Kazerouni, general manager of SKF in Pakistan. "But six months later the part broke again."
In 1998, SKF approached 10 companies in Pakistan, including Gul Ahmed, with a new programme designed to increase plant productivity while reducing overall manufacturing costs. SKF offered these companies an engineering maintenance package, called "Integrated Maintenance Solutions." Under the terms of this package, SKF would provide each company with a complete engineering services package comprising three main components:
A maintenance programme involving all plant machinery;
Pro-active maintenance through application engineering and root cause analysis; and
Onsite regular and comprehensive training.
The reasoning behind the offer, explains Kazerouni, is that every part of the machine is inextricably linked. If a fan is unbalanced or a bolt is loose, eventually it is going to affect the ball bearings. The idea is that there should be no surprises, he says.
The programme has been very successful. "Bearing consumption at Gul Ahmed has been reduced by 48 percent over two and a half years," says Kazerouni. "The company doesn't need to replace as many parts, there is less maintenance, less down time and more profit."
Textile market outlook
The textile industry is a thread that binds the world together. Modern living rooms are decorated with rugs woven in India, ready-made curtains from Pakistan and sofa pillows stitched in the Philippines. These days container ships criss-cross the globe, carrying enough fabric to reupholster a nation.
The ability to buy products off the shelf from around the world is the result of dramatic changes in the industry in the past 30 years. For centuries, British and US mills had a virtual lock on textile manufacturing, but in the 1970s companies migrated to Asia. The fabric they used was imported and the items were immediately turned around for export. Eventually countries such as Indonesia and Thailand realised that even if they couldn't grow cotton, they could at least process the raw materials themselves.
One of the most dramatic success stories is China. Today they are not only the largest growers of cotton in the world, they are also the No. 1 textile producer and exporter. China's State Economic and Trade Commission estimates industry profits were USD 2.42 billion in 2000. Japan is now China's top market for textiles, followed by South Korea. China's exports to the United States and Europe are also on the rise, increasing 32 percent in 1998.
The United States remains the world's second-largest cotton grower and the No. 1 cotton exporter. But the US industry faces stiff competition from developing countries in Asia that subsidise both agriculture and industry. (Pakistan does not.) While production costs are high, the US has been able to keep its market share by growing the premium long, white cotton used in high-tech spinning operations.
Under World Trade Organisation agreements, developing countries must now phase out subsidies and allow developed nations unrestricted access to their markets. Current textile quotas end in 2005, opening the door to greater competition and lower prices for consumers.
Pakistan-based Gul Ahmed Textile Mills Ltd takes a global view of the market. Its products are found in homes, and on people, around the world.The fertile Indus Valley, which cuts right through the heart of Pakistan, has grown cotton for thousands of years. When Alexander the Great's armies swept through in 325 BC, the soldiers were startled to see people wearing clothes made out of what they called "wool produced in nuts." What they were admiring was cotton cloth.
The tradition of growing cotton has remained. Cotton is still planted along the Indus River, which flows down from the melting snows of the Himalayas. It's picked by hand and carried on the backs of donkeys. Eventually the cotton is loaded onto Pakistan's colourful trucks (they're often decorated with paint and poetry and garnished with sequins) and hauled to textile factories hundreds of miles away.
Much of the raw cotton ends up at Gul Ahmed Textile Mills Ltd in Karachi, Pakistan's bustling port on the Arabian Sea. Yarn spun at Gul Ahmed will be knit into brand-name sweaters. The colourful cotton prints designed at Gul Ahmed are destined for a global furniture chain. The bedsheets with cartoon characters and the ready-made curtains head directly for the shelves of specialty stores in Europe and the US.
Despite the geographical distance from its markets, Gul Ahmed has been able to keep its eyes on the global prize. With help from a generation of young, savvy business managers, the company embraces new ideas. One of the newest company directors is Jawaid Iqbal, 27. Iqbal was educated in the United States and returned home after graduation to help run the family business and to take his seat as the company's youngest director.
Under Jawaid Iqbal, the company has pressed forward, modernising its weaving and spinning units. In 2000, Gul Ahmed spent a record 1 billion Pakistani rupees (USD 16 million) on refurbishing its equipment. In May 2001 the company added 13 German-made compact ring spinning machines, each with 1,200 spindles. It also installed 120 new looms, each 340 centimetres wide, doubling Gul Ahmed's air jet capacity.
To keep up with demand, Gul Ahmed's manufacturing units thunder along 364.5 days a year.
(They take a half-day off in observance of Eid, a Muslim holy day.) Millions of delicate strands of cotton, threaded onto massive steel rollers, are fed through the flying jaws of the weaving machines; 100,000 spindles roll cotton into yarn.
Computers drive much of the machinery, but more than 5,000 men working eight-hour shifts are needed to monitor and repair the equipment and keep the workspace spotless. The looms constantly spit out cotton fibres, which can jam the bearings. So in addition to an army of men wiping down the machines, vacuums ride on overhead tracks, traversing the length and width of the factory.
With an international customer base, the company does extensive quality control, both on the factory floor and in its laboratory. At every stage of production, samples are pulled off the assembly line and tested for uniformity, colour fastness and shrinkage. "Each step is checked in the lab before it is sent on," says Moazzama Khatoon, who is in charge of the company's laboratory. "It must be caught as it happens. Because once it's finished it's too late."
The lab also performs safety tests required by multinational companies, she says. For example, it conducts flammability tests on bumper pads, crib sheets and blankets. The lab even does saliva tests, Khatoon says. "We make sure that if a baby chews on something, the saliva doesn't interact with the dyes in the sheeting."
Gul Ahmed's modern lab facilities and state-of-the-art equipment give the company the flexibility to respond quickly to changing market demands. Director Jawaid Iqbal regards the fickle nature of the clothing and home textile market as a challenge, not as a threat. "We were the first company in Pakistan to make Lycra," he says. "Now it's no longer profitable, so we got out of it. Things change, so you have to change with the times."
The directors of the company are fully aware of the global economic turndown that is hitting the textile industry. But Jawaid Iqbal doesn't believe the slowdown will unduly effect Gul Ahmed. Over the past 10 years, Gul Ahmed has grown at a rate of 20 percent a year. And he doesn't expect this year to be any different.
More importantly, the quality of Gul Ahmed's bed sheets, sofa fabric and curtains sells the products. "We are in the top tier of the market," says Jawaid Iqbal. "If you have a good product you can always sell it."
Martha Anne Overland
a journalist based in New Delhi
photos Zahid Hussein