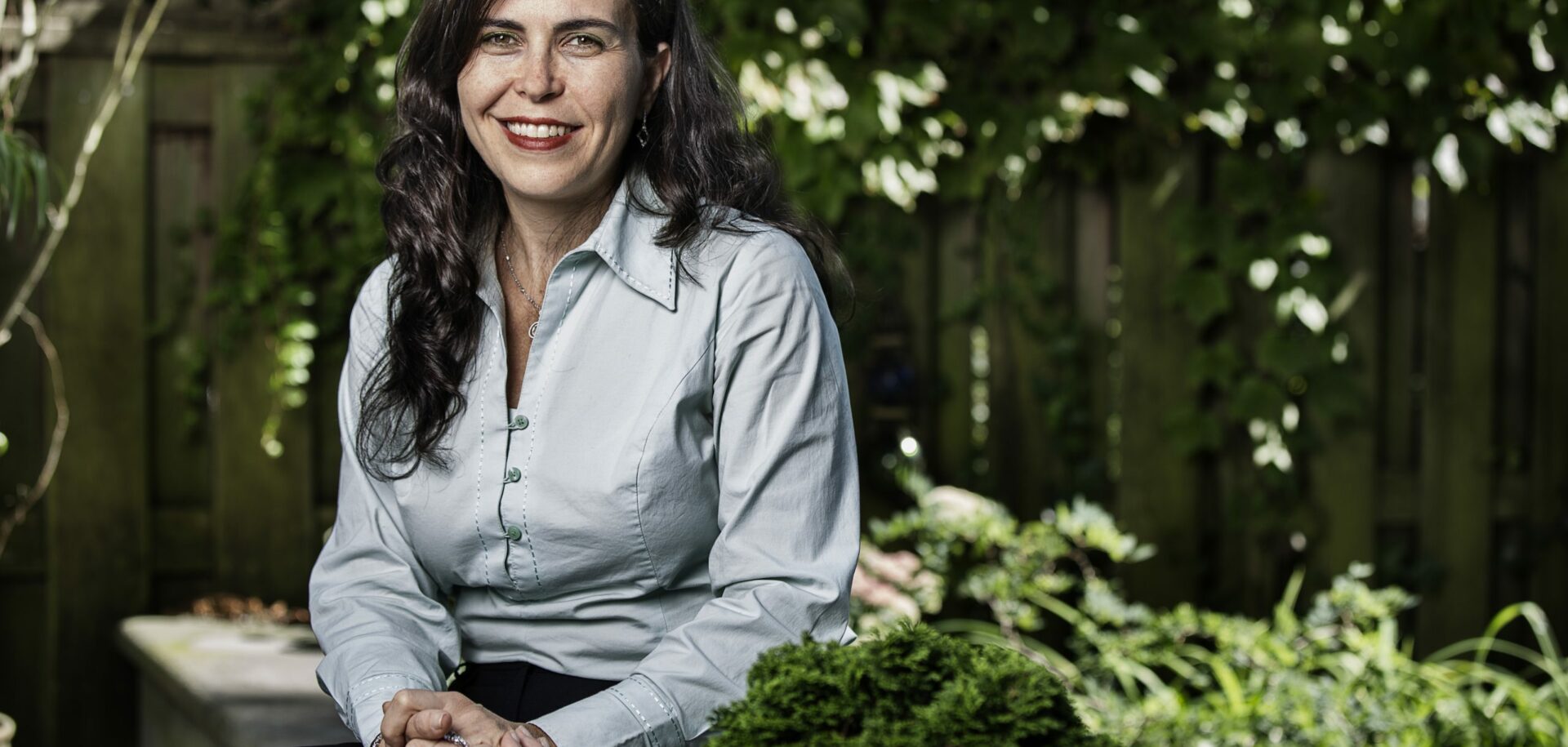 The art of virtual teamwork
The information age has allowed businesses to bring together team members from across the planet to work on common projects. Yael Zofi helps these "virtual teams" avoid the potential pitfalls and cooperate successfully.
Yael Zofi clearly remembers visiting Disney's Future World in Florida as a 9-year-old child and being fascinated by a performance in which actors depicted the future. In it, a woman prepared a meal by issuing commands to her kitchen appliances, all the while talking to her husband at his office on a flat-screen TV.
Nearly four decades on, the virtual world is a reality, and Zofi's job is to help companies achieve business success as they travel down the ever-changing technological highway.
A virtual management expert and the author of the book A Manager's Guide to Virtual Teams, Zofi says that with the rise of globalization, virtual teams are reshaping the way we do business. Rather than working in the same office in the same city, today's teams can be dispersed around the world, often coming together only in a virtual space.
"Email has taken over from phones, and conference calls have replaced conference rooms," she says.
Along with the many advantages of being able to work together electronically at any time have come challenges. "The challenge for managers is learning to do business when team members don't necessarily see each other," Zofi says. "Building the skills to be able to connect at the human level via technology is critical."
Zofi, who is based in Brooklyn, New York, began her career in the late 1980s, managing health-care and human resources teams. She later became a consultant for Accenture, PricewaterhouseCoopers and JP Morgan, where she coached top executives and teams to "connect and collaborate more effectively to achieve their business goals".
A firm believer in the fact that teams who connect effectively with one another are more motivated and work more productively, she began work in 1995 as an assistant professor at New York University, lecturing on leadership and team development.
In 1998 she launched AIM Strategies, Applied Innovative Management, her own management consulting firm of which she is today CEO.
Over the past seven years the focus of Zofi's work has shifted, and she is now regularly called on to train virtual teams and teach them skills to conduct more effective virtual meetings.
"I do think we have an incoming generation to the workforce who are much more capable of using all this new technology," she says. "But they may not be as effective at connecting on the human level."
Successful virtual meetings are a key aspect of virtual management. Zofi says there are four key factors for holding them.
The first factor is preparation, which includes testing new technology well before a meeting occurs. "On a virtual call you might have participants in London, Asia, Australia and New York, and so some will have to take the call or Web conference after hours," Zofi says. "You don't want poor planning or problems with technology to thwart a meeting, as it can take a long time to coordinate participant schedules again due to time differences."
The second is participation and engagement. Zofi recommends appointing a virtual manager, or "connector", who will link the various members of the team, make everyone clear on their roles and responsibilities, and keep an eye on the end goal.
The third is respect and sensitivity. Teams must show respect and sensitivity to members based on cultural differences, possible language barriers and also different technology. Dominating personalities should be managed, as should "silent riders", those who may disengage.
Lives:
Brooklyn, New York
Family:
Husband Ted and daughters Maya and Ella
Education:
Columbia University (master's), Rutgers University (business school) and American University National Training Laboratory (advanced post-graduate studies)
Books:
Author of four books, including
A Manager's Guide to Virtual Teams
Interests:
Travel, arts, dance, sailing, hiking, biking, outdoor sports.
The fourth is prompt feedback. "Always follow up by publishing notes from the meeting and providing feedback," Zofi says. "The time saved and the potential confusion eliminated by this step, particularly in cross-cultural settings, is immeasurable."
Zofi, who interviewed more than 150 virtual team managers and members for her book, believes the greatest challenge for virtual teams is to be able to bond and build relationships, and in turn meet common objectives. "You need to set up virtual situations that replicate the 'water cooler conversations' that people normally conduct in the corridor about family, hobbies or current events," she says. "A connected team will operate, commit, coordinate and conduct business more effectively."
Zofi says it's a mistake to believe that simply putting the technology in place to allow for virtual meetings will lead to successful cooperation.
"You can have the latest technology but if you don't have that human connection, the meeting will fail and the team's commitment won't be there," she says.
As virtual teams become more commonplace, people will need to manage them effectively. Leading virtual team meetings requires learning new strategies, tools and skills, particularly with the increasing use of Web conferencing, which combines audio and visual elements.
"I joke that in the future I'm going to be writing the opposite book – not how to manage virtual teams, but how to manage on-site ones," Zofi says.