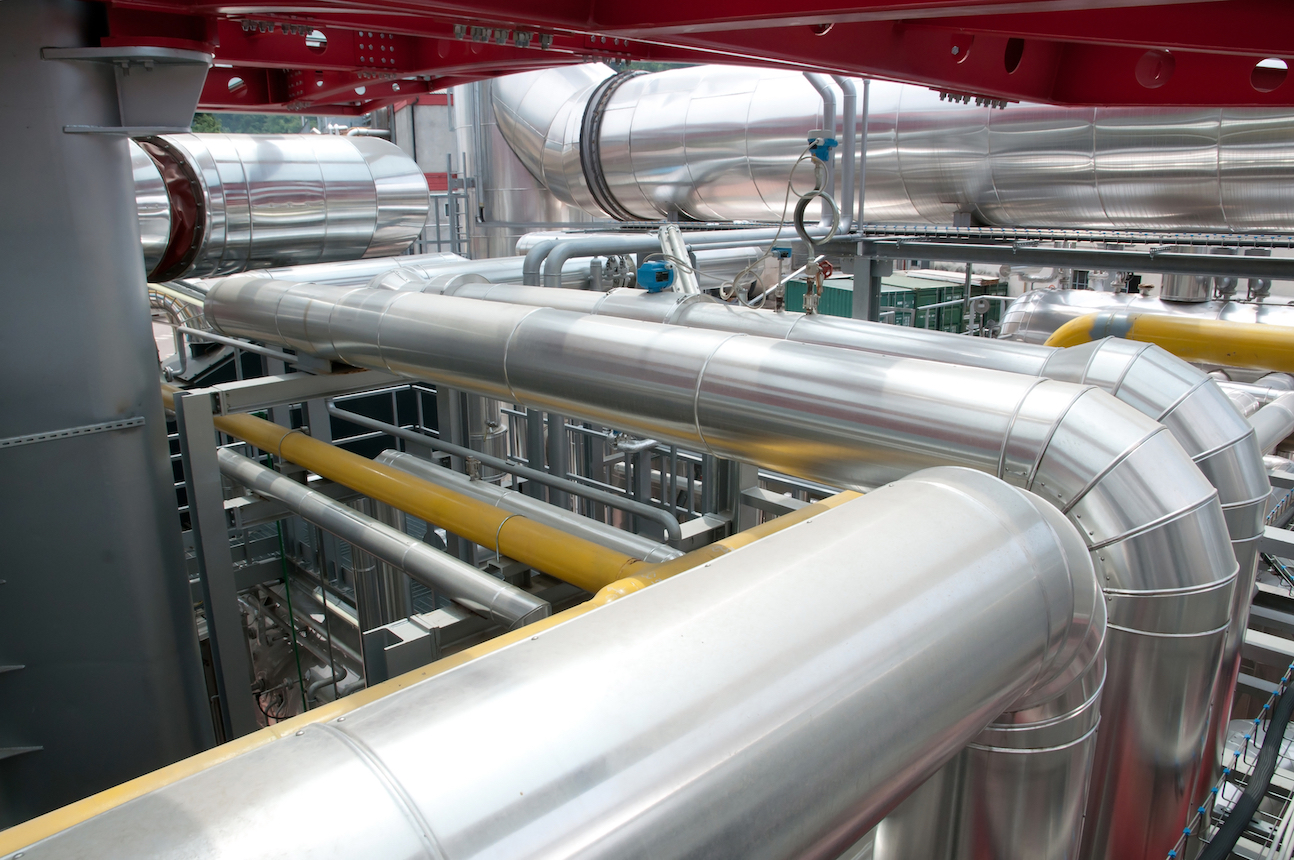 The company that sailed over Catch-22
Seaway Group in Slovenia is one of the world's leading boat development companies. It's also a company that doesn't take no for an answer.
Summary
Founded: By brothers Japec and Jernej Jakopin in 1983 as J&J Design Studio. Seaway Group was founded in 1989.
Location: Factories in Bled and Zgosa, Slovenia, and Monfalcone, Italy. Privately owned.
Lines of business: Seaway Group, J&J Design; the Shipman, Skagen and Greenline Hybrid yachts.
Turnover: Projected 40 million euros in 2010
Number of employees: 260
For more information, visit www.seaway.si, www.shipman.dk, www.skagen50.dk, www.greenlinehybrid.com.
Seaway Group in Slovenia is one of the world's leading boat development companies. It's also a company that doesn't take no for an answer.
Joseph Heller's classic novel Catch-22 presents a logical paradox: The book's hero wants to be declared crazy so he won't have to fly bombing missions, but the fact that he doesn't want to fly bombing missions is "proof" that he is sane.
Slovenia's Seaway Group has faced its own Catch-22 moments. Seaway is one of the world's leading boat development companies, offering integrated boat development projects and services to boat builders around the world. When the company suggested a project for a carbon sailboat to its clients in the early 2000s, the clients laughed and said they would build one if they knew it would work, but they didn't think it would work. A year later, when the company developed a motorboat project with a semi-displacement hull, clients were interested in the concept – but no one wanted to be the first to produce it. Most recently, Seaway conceived a hybrid motorboat fuelled by solar panels, and the client reaction was: We love the idea, and we would buy the project if we knew it would work – but we don't know if it will work.
In each case, Seaway went ahead and produced the boat on its own, and the results have been clear. The Shipman 50 carbon sailboat was named European Boat of the Year in 2003. The Skagen 50 powerboat was elected Motoryacht of the Year in England in 2008 and has sold steadily since its debut in 2004. The new Greenline Hybrid is expected to sell between 120 and 150 boats in 2010 – not bad for a new boat model in its first year of production in the midst of a weak economy.
These successes have come alongside Seaway's ongoing work as a project developer for 60 boat-builders from 29 countries. Since 1983, Seaway and its sister company J&J Design have created more than 250 projects, resulting in more than 60,000 yachts built and 35 Boat of the Year awards in Europe and the US. The company also designs and manufactures components for the sail and powerboat industries, and it is currently the world's largest producer of sailboat rudders equipped with rolling bearings.
Yet, Seaway itselfis a sort of "logical paradox". Its headquarters are in Zgosa, Slovenia, a ski area 40 kilometres north of the capital Ljubljana, far from the sea or major waterways. Its two founders, brothers Japec and Jernej Jakopin, are not career sailors; Japec was a cardiologist, and Jernej was a residential architect. They are the sons of a linguist and a writer from Ljubljana. (Their mother translated Catch-22 into Slovenian back in the 1960s; Joseph Heller and his iconoclastic contemporary Kurt Vonnegut, Jr., have remained favourite authors of the family).
Jernej and Japec saw the sea for the first time when they were 3 and 5 years old, respectively, and fell in love with it, a passion that has infused their entire lives. Japec built boats as a hobby while working as a medical professor and researcher at the university in Ljubljana. "But he was forced out of the university in 1983, because he was not a member of the Communist Party," explains Tilen Jakopin, son of Japec and currently responsible for the Greenline Hybrid.
Meanwhile, Jernej was working as an architect in Duisburg, Germany, designing houses. The brothers founded the J&J Design Studio in 1983 to pursue their passion professionally. An early client was Elan, a government-owned boat-building facility in Begunje.
Five years later, Japec was recruited as head of sales and marketing for Jeanneau Yachts, a major French boat-builder. He came to realize that no company in the world was doing integrated boat development, combining the services of engineers, naval architects, tooling experts and software specialists. So when he returned to Slovenia in 1989, he and his brother founded Seaway to meet this market need (using J&J for design). They located the company near the Elan factory because of the quality of the workforce in the area. Although the headquarters were in Slovenia, the brothers were thinking internationally; they both speak English, French, German, Croatian and Italian, as well as Slovenian.
When Seaway clients laughed at the idea of a carbon sailboat, the brothers built it themselves in 2003. They bought the name "Shipman" because they thought it would help to have an established name for their first boat brand. Seaway became the world's largest builder of carbon sailing yachts.
In 2004 Seaway introduced the first Skagen 50, a motorboat with semi-displacement. The brothers chose the name in honour of the northernmost cape in Denmark, where seas are rough and boating is challenging.
Since development and production follow different business cycles, the decision to produce the company's own boats was fortuitous.
Planning ahead, Seaway aims to become a centre of knowledge about hybrids and solar technology for pleasure craft. The Jakopins hope to put to rest some common myths about hybrid boats, e.g., that "hybrid" means futuristic, complicated and expensive.
Seaway added a facility in Bled, Slovenia, in 1994. Its newest location, in Monfalcone, Italy (on the Adriatic), was inaugurated in September 2009. The current Zgosa factory dates from 2004; an earlier building had burned down on 11 April 2007, the same night Kurt Vonnegut, Jr., died. "I don't know which event upset my father more," recalls Tilen Jakopin.
---
SKF contribution
Slovenia's Iskra Avtoelektrika (IA) is a global manufacturer of starter motors, generators, electric drive systems and mechatronic systems, as well as parts for automotive, material handling and other industries. "It's a key SKF customer in Slovenia," says Aleš Čavs of SKF sales. IA developed the electric generator for Seaway's Greenline project, using a Volkswagen turbo diesel engine. The generator and engine together form a protected hybrid system (patent pending).
The clutch mechanism between the generator and diesel motor is driven by an SKF linear actuator (CAHB series). SKF's electro-mechanical linear actuators enable precise, controlled and repeatable push/pull movement in linear drive applications. The CAHB series offers efficient, reliable and cost-effective solutions for a variety of applications. In this case, the actuator has been customized to IA requirements – an example of how SKF's mechatronics platform provides value-added actuating solutions.
Riding the green wave
"People's ideas about what they want in a leis-ure boat were changing well before the economic crisis hit in 2008," recalls Tilen Jakopin, son of Seaway co-founder Japec Jakopin, and currently responsible for the Greenline Hybrid. "My father understood that the new generation of weekend mariners – someone like me – is used to pushing buttons, not turning wheels. We are less willing to compromise with comfort, we seek simplicity of operation, and we expect environmentally friendly performance at an acceptable price."
The Jakopin brothers developed a handsome, cost-competitive, hybrid vessel using solar panels as a complementary energy source. When none of their clients were willing to produce the design, Seaway – bolstered by experience with its Shipman and Skagen sail and powerboat lines – decided to do it itself. The company put a test hull in the water in October 2008, and less than a year later had built six pre-production boats, all of which are still in use. Seaway brought two boats to the Dusseldorf Boat Show in January 2010, and despite the weak economy garnered orders for 50 boats.
Early buyers have been German, Swiss and Dutch. "We initially focused on Northern Europe because the Greenline is not an emotional product; you have to have a rational reason to buy it," explains Tilen Jakopin. "In Northern Europe the yacht is self-explanatory."