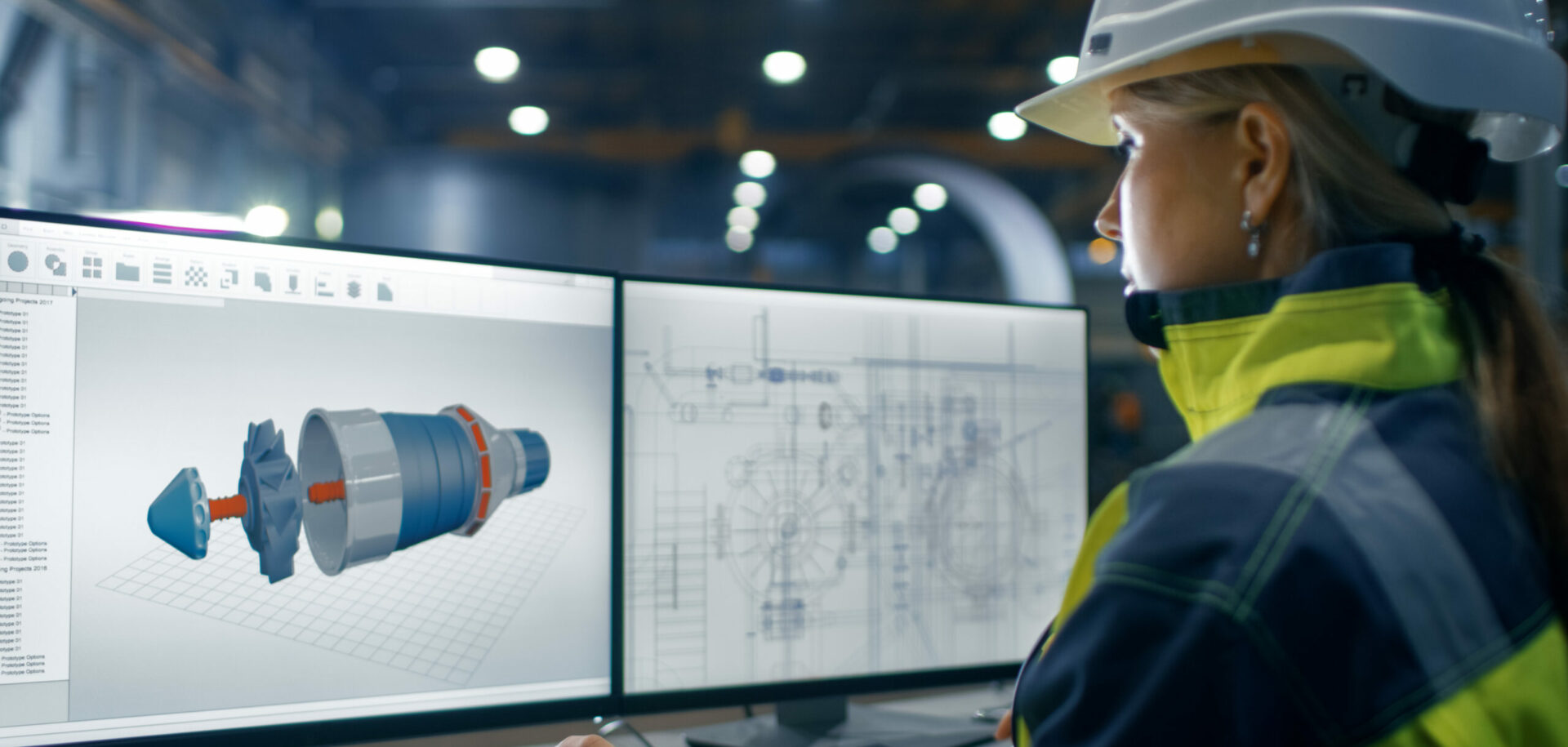 The journey of a suitcase
Summary
Bearing with the baggage
Terminal Three and the new baggage terminal at Copenhagen Airport were opened in August 1998. The baggage terminal contains one of the most advanced baggage handling installations in the world, transporting more than 10 million bags a year. On average, it sorts 20,000 pieces of luggage a day in summer months and 15,000 a day in the winter, says Lars Peter Jæger, the terminal's manager. The sorting machine, supplied by Crisplant of Denmark, can handle 8,200 bags an hour, but current needs require only 1,200 an hour. The ideal time for a bag to travel the farthest distance from check-in terminal through security and the sorter system to a baggage collection box is seven minutes.
Jokan System A/S of Denmark has designed, built and installed 440 belt conveyors with a total length of three kilometres for the facility. Jokan has used SKF self-aligning ball bearings – 2209 E2RS1TN9 – due to their low friction and low noise level, says Jonas Kjellberg, business manager at SKF. This bearing has the lowest friction of all rolling bearings and therefore an unmatched speed range, Jonas Kjellberg adds. The bearing is sealed and lubricated for life, requiring minimum maintenance.
It has very low vibration levels, he says. In this application it can rotate from 20 to 250 r/min, under a load of 4,000 N.
Baggage handling has become so streamlined that a piece of luggage can travel around the world and hardly be touched by human hands.Your suitcase has just disappeared around the corner of the airline check-in counter as you start a journey. At your final destination, you will pick it up from a rotating baggage carousel. How does it get from here to there?
In fact, the passage of your bag is comfortingly efficient – and accurate. "As soon as you check your baggage and it is weighed and tagged, everything works automatically until it is manually put onto the plane," says Anders Hjulmann, system sales representative of Denmark's Jokan System A/S, which has supplied the conveyors to the new Terminal Three extension to Copenhagen Airport. With today's technology, Hjulmann says, the fewer times your suitcase is handled, the greater the chance it will reach its final destination without problems.
Most of the world's major airports and airlines have similar baggage handling systems, says Ijvend Hansen, director of airport techniques in Copenhagen. They consist of three main elements: a conveyor system, a sorting machine and – the key – a computer program that links your bag's flight plan into a worldwide baggage database network. Behind the scenes in Copenhagen Airport, which has one of the most advanced baggage systems in the world, the journey of your bag starts with a bar code.
To the X-ray
During check-in, a tag is attached to your suitcase that contains a black and white striped bar code along with your flight number. This "licence plate" is unique to your bag and is used to create a Baggage Source Message (BSM), explains Lars Peter Jæger manager of Copenhagen Airport's baggage terminal. The BSM is an electronic signal sent to the sorting systems at all the airports you will pass through on your trip. Thus, for a trip to New York via Frankfurt the airports in those two cities will get a message from the BSM database that your bag is on its way, and the baggage handling systems there will already "know" what to do with it when it arrives, Jæger says.
After check-in, conveyor belts take your suitcase under the terminal buildings into a series of concrete tunnels. Here the conveyors hum softly, scrolling your bag forward at a walking pace, gradually passing through an X-ray machine to monitor for hazardous materials. Next, a cluster of scanning guns situated around the conveyor zap your bag's bar code tag as it passes by, sending its identity to the sorter system via the BSM database. As your bag reaches the end of the conveyors and is deposited onto a sorter tray, the system knows where to take it.
The sorter is built in a loop slightly larger than a 400-metre running track, and it takes one tray four-and-a-half minutes to go around the system once, Jæger says. The sorter trays are flat and will tip to either side to dump your bag down a chute that ends at your flight's baggage collection bin. In other airports, your flight's baggage bin might be at the end of the line, meaning your bag will have to travel all the way around the loop to get there. But the sorter used in Copenhagen, built by Crisplant of Denmark, has two concentric sorter loops, one moving clockwise directly above one moving anticlockwise. Thus, if your bag needs to go to the left side of the system, the conveyors deposit it onto a clockwise-moving sorter tray, and voilà! – precious time is saved. "And time – that's money in an airport," Hansen, director of airport techniques, points out.
At the bottom of the chutes in the baggage collection boxes, airline baggage personnel stack all the bags from your flight onto a trolley. Heavy ones can be moved with a hook attached to a hydraulic lift. When all the bags are loaded, a baggage handler drives the wagon out of the sorter room and across the tarmac to the aircraft.
In the plane
At the airplane, Jæger says, your bag is not just stuffed on board haphazardly. Rather, it is arranged inside the plane according to whether or not the next airport is your final destination. "Transfer" luggage arriving in Copenhagen is driven to a conveyor that takes it through a bar code scanner, which determines its BSM and then sends it through the sorter system to route it to your connecting flight. "Local" bags are placed onto a conveyor that ends at a baggage pickup carousel in the arrivals terminal.
Three of every four bags make it through the Copenhagen system without a problem, Jæger says. Not every bag has a BSM – smaller airlines and some from North America and East Asia do not support the system, or else the scanners cannot read a damaged bar code tag. Sometimes, due to human error, "local" bags are treated as "transfer" bags and put onto the sorter.
In these circumstances, he says, the sorter machine drops the bags onto conveyors that take them to one of four stations called Working Encoding Units. Here, workers read the bag's flight number from the bar code tag and enter it into a computer, which shows the correct location for the sorter machine to drop it. The tag is re-encoded and the suitcase is sent to a sorting tray again.
Occasionally, other problems arise. The BSM system can stop working, which backs up the luggage on the sorter and requires every piece to be encoded manually, as it was in the days before the new baggage terminal was built. "The main problems are caused by software, and that can be very difficult to detect and figure out what's wrong," Jæger says, adding that these types of problems were common at first but are now rare.
Other times, bags can get stuck somewhere in the system, requiring a rescue by hand. Handles or straps can get caught around sorter trays, for instance. "Backpacks with lots of straps – those are the worst," says Jæger. "It would just be best if everyone would use the same kind of luggage," he adds with a smile.
Jack Jackson
a freelance journalist based in Denmark
photos Nils Bergendal