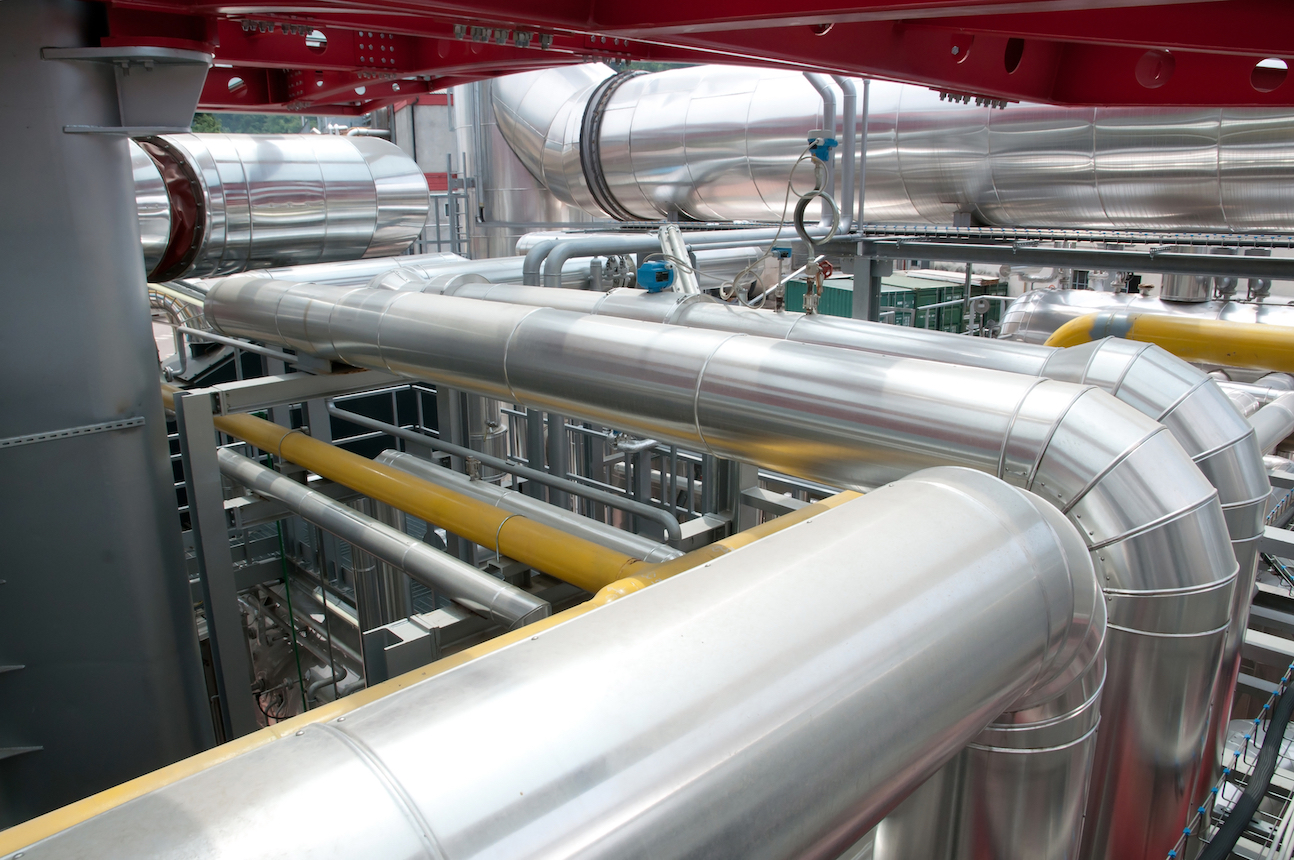 The sky is the limit
Venture Aerobearings, a joint venture between GE Aviation and SKF, provides bearings for GE's latest engine, the GEnx.
Walking into the visitor
centre of the GE Aviation engine plant in Evendale, Ohio, in the US Midwest, is a stroll through aviation history. Jet engines of all types hang from the ceiling, from the first turbo supercharged aircraft engine developed by GE during World War I up to present-day commercial jet engines. But walk around a corner and you come face to face with a particularly striking engine, the GE90. Designed in the early 1990s for the Boeing 777, this behemoth has fan blades measuring 3.25 metres and still holds the world's record for generating 568.927 kilonewtons (kN) of steady thrust, making it the largest and most power­ful jet engine in the world.
GE Aviation is a world leader in the development and production of large and small aircraft engines.
It supplies engines to Airbus, Boeing and virtually all major airlines in the world, including Delta, British Airways, American Airlines and Japan Airlines. The massive Evendale plant is one of GE Aviation's 10 manufacturing facilities located throughout North America. It's a base for development and testing as well as an assembly facility for the CFM56 engine.
GE Aviation's latest and most advanced engine is the GEnx. Sometimes called the little brother of the GE90, the GEnx is a giant step forward in propulsion technology. It's a dual-rotor, high-bypass turbofan jet engine that runs more cleanly and efficiently than its predecessor, incorporating the latest carbon-fibre materials for the fan blades and casing to lower noise levels. The engine is found on the new Boeing 787 Dreamliner and Boeing 747-8 aeroplanes.
SKF supplies the cylindrical roller bearings and angular contact ball bearings used in the GEnx engine. The company has a decades-long relationship with GE Aviation, and in 2008 the two joined forces to launch a joint venture called Venture Aerobearings, producing bearings for the new engine. Mike Kauffman, general manager for Rotating Parts at GE Aviation, says the partnership was a perfect fit. "Our corporate DNAs are similar," he says. "SKF's knowledge and expertise in bearing manufacturing combined with our operating abilities and quality systems bring the best of both companies together. In our industry, we can't have misses. We can't have 'almost'. SKF has the leading technologies in the demanding environments where we put these bearings."
Don Anthony, SKF aerospace application engineering manager in North America, points to the high speeds and heavy loads put on bearings in a jet engine. Moreover, temperatures range from cold start-ups of 40 degrees Celsius to operating temperatures of 150 degrees Celsius, approaching 315 degrees Celsius when the engine is turned off. The two companies saw their unique partnership as the best way to meet the increasing demand for these durable super-precision parts in the GEnx engine.
Five sets of SKF bearings are strategically placed from front to back in the GEnx. The engine has shafts turning at several thousand rpm, a brutal and demanding environment for bearings, where high temperatures and poor lubrication conditions are the norm. The SKF bearings have a state-of-the-art coating for longevity and are case-hardened, giving them a hard surface with a soft, tough core. And all bearings are subject to exacting quality control using advanced surface analyzers.
Paul Bourgon, SKF director of sales and aerospace application engineering, was instrumental in establishing Venture Aerobearings. He ticks off the partnership benefits: co-engin­eering to develop new products and lean manufacturing methods, cost savings and cutting-edge manufacturing methods.
And for GE Aviation's Kauffman, the ability to solve problems quickly is key. Very early on he noted that some CFM bearings were not reaching their expected life. "But since the launch of Venture Aerobearings we've not had a single issue with that bearing, a terrific example of the expertise and ingenuity of the Venture team solving a fleet issue."
Both SKF and GE Aviation agree that the success of the industry will increasingly rely on partnerships instead of traditional supplier relationships. And given a relatively aged US aircraft fleet and rapidly growing Asian market, the sky appears to be the limit for Venture Aerobearings' future.
GEnx powers forward
More than 7,000 hours of rigorous testing of major components was completed before the GEnx design was finalized and certification received in 2006. Selected for use in the Boeing 787 Dreamliner, the GEnx-1B engine had its first flight on the 787 in June 2010. Its sister engine, the GEnx-2B, powers Boeing's 747-8. The GEnx is the fastest-selling engine in GE's history, part of the company's "ecomagination" product line that emphasizes cost-effective technologies to improve performance and lessen environmental impact.
Among the engine's key features:
Its high-bypass turbofan engine produces 240–340 kilonewtons (kN) of thrust.
Carbon-fibre fan case and blades operate at a slower tip speed, resulting in 30 percent lower noise levels. Components weigh less, are impact resistant and are impervious to corrosion.
It has 15 percent better fuel consumption than the engine it replaces, meaning 15 percent less CO2, as well as an innovative twin-annular pre-swirl (TAPS) combustor for greatly reduced NOx gases.
In March 2012, Japan Airlines took delivery of its first GEnx-1B-powered Boeing 787 Dreamliner, one of 45 it has ordered. With confirmed orders from 26 customers, GE Aviation is ramping up production; it plans to produce 160 GEnx engines in 2012 and more than 200 in 2013.