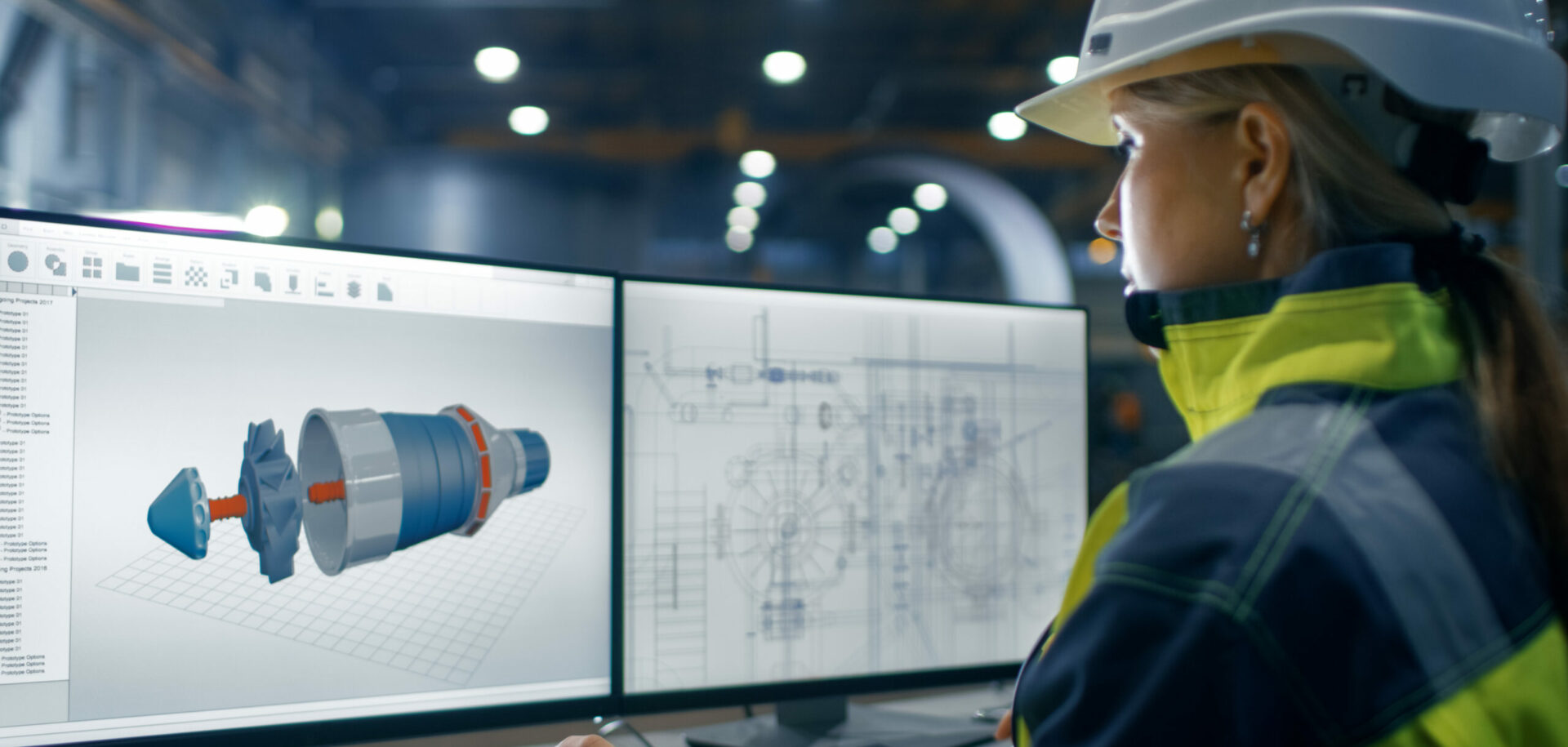 Wet jet power
Water-jet propulsion has come a long way since the 1950s when the first jet-powered boat worked to navigate a river at 15 kilometres per hour. Now jet boats can accelerate in seconds to achieve speeds in excess of 160 kilometres per hour.
Summary
There from the beginning
The Christchurch-based HamiltonJet company has relied on SKF bearings from the time their first prototype units were produced in the modest workshop on Sir William Hamilton's sheep station 45 years ago.
Marine engineer George Davison, who was a key member of the pioneering team, remembers the degree of importance that was placed on selecting the right bearings for this demanding job.
In 1956, the first of his revolutionary two-stage axial flow units required a heavy-duty thrust bearing at the front of the impeller shaft. "I realised we couldn't use regular radial ball bearings because high thrust capacity was the main requirement," the now-retired Davison recalls.
"I flicked through an SKF catalogue and opted for an angular contact bearing and can still recall that its SKF number was 3308."
Originally chosen for units employing only 60 horsepower to 90 horsepower, the SKF double row angular contact ball bearings (in more recent years of a different design) are performing with the same outstanding reliability with the 900 horsepower jet units that are now fitted to some high-powered race boats. "In all my years I've never heard of a failure," says Davison. "These bearings have given, and are continuing to give, sterling service."
HamiltonJet's much bigger commercial units, designed for power inputs of up to 3,000 kilowatts (4,000 horsepower) that today power large vessels from Greenland to Antarctica, are fitted with SKF spherical roller thrust bearings.
Water-jet propulsion has come a long way since the 1950s when the first jet-powered boat worked to navigate a river at 15 kilometres per hour. Now jet boats can accelerate in seconds to achieve speeds in excess of 160 kilometres per hour.
There's a saying in New Zealand that the country's famous high-speed jet boats are powered by thrust but driven on adrenaline. There is an element of truth in that. It takes a powerful water-jet to thrust these propellerless craft along at speeds of 160 kilometres per hour and more, and jet boat crews will agree that racing through boulder-strewn rapids and braided shallows at such a pace never fails to get the adrenaline flowing.
In a short time, the reliability of New Zealand's river boats and remarkable skill of their drivers have combined to regularly place New Zealand at the top of the ladder of international river-racing competition. And more recently that same combination of mechanical reliability and driving prowess has earned the New Zealanders similar victories in a relatively new derivative of the sport – jet sprinting.
Unlike the river-boat marathons, which run a long course over a number of rivers, jet sprinting focuses on navigating at high speed around a short but tortuous man-made circuit of tight bends and knee-deep water. But jet-boating encompasses more than speed, high-octane fumes and the roar of fired-up exhausts.
The story begins
Water-jet propulsion was developed by the late Sir William Hamilton, a high-country farmer, inventor and self-taught engineer who lived in the heart of the South Island of New Zealand. His pioneering work in perfecting water-jet propulsion in the early 1950s made him world famous.
Hamilton's goal was to make a boat that could navigate against the flow of rivers too shallow for conventional propeller-driven craft. While he ultimately did just that, he vigorously rejected frequent assertions that he was the "inventor" of marine jet propulsion. "That honour probably belongs to a gentleman named Archimedes, who lived some years ago," he said in an interview in 1962.
Indeed, 250 years before the birth of Christ, the Greek physicist got close to the concept when he invented a hand-powered screw encased in a tube for raising water, but the idea sank into obscurity for two millennia. Even in the last century, Britain, Sweden and Germany all experimented with steam-powered jet-driven vessels, but only with limited success.
What Hamilton did was to grapple with a dormant concept of propulsion, make it work efficiently, and then develop the jet unit into a successful commercial product. In reaching that goal, he was assisted by his son, Jon, and George Davison, then both newly qualified engineers, and a small team of believers based in the workshop of the Irishman Creek sheep station.
Through trial and error, they improved on the original unit. In 1954 Hamilton's first four-metre prototype jet-powered boat (driven by a Ford 10 engine) proved capable of mastering the flow of a river at a speed of 15 kilometres per hour. What followed then was a quest for greater power and speed, which led to the first vertical-shaft centrifugal pump and to direct-drive units and two-stage and three-stage axial-flow units to replace the inefficient right-angle gearbox.
Performance was also enhanced dramatically by enabling the jet stream to be expelled above the water-line rather than from below. Within four years, the first production boats powered by 65 horsepower Ford 6 engines with two-stage axial flow units were capable of speeds of up to 45 kilometres per hour. Today, streamlined units powered by highly sophisticated motors with an unquenchable thirst for aviation fuel allow the fastest race boats to exceed 160 kilometres per hour. Similar power has been built into the top jet-sprint boats, but with an emphasis on rapid acceleration – from zero to 125 kilometres per hour in less than three seconds, for instance.
More than speed
But speed is not always a prerequisite for New Zealand jet boaters. Many use their craft as a useful tool for carrying friends and family to favourite picnic and fishing spots on secluded and otherwise inaccessible rivers.
The tourist industry was quick to recognise the potential of the craft. Some 30 operators from one end of New Zealand to the other now offer visitors the chance to experience a hair-raising river ride punctuated by mandatory "Hamilton turns" – a manoeuvre where drivers can spin the boats 360 degrees within their length.
New Zealand-made jet boats and drivers have also participated in more leisurely paced challenges on some of the world's greatest rivers. These include the Colorado River (U.S.), the Congo (former Zaire), the Mekong (Vietnam) and, in 1977, as support craft for Sir Edmund Hillary's "Sea to the Sky" expedition on the Ganges in India – a distance of 1,800 kilometres from the river's delta to an altitude of almost 1,200 metres.
At the same time, New Zealand's growing band of river racers was seeking exposure to international competition. In the 1970s, Mexico hosted a series of annual marathons on the Rio Balsas that drew entries from North America and New Zealand. All but two of those events were won by New Zealand crews. The five-day marathons ultimately gained official recognition from the Union Internationale Motonautique, UIM, in 1978 as a world championship event and have since been held on a rotating basis on the rivers of Mexico, Canada, New Zealand and the United States. Of the 20 championship events held to date, New Zealand drivers have won the world crown on 12 occasions, some more than once.
Public enthusiasm, drama
However, from the public's point of view, the most popular advance in the competitive scene has been the growing enthusiasm for jet sprinting. The idea stemmed from slalom events held in the early 1980s to test both boat and driver as they wove through a tightly marked course. The events are now raced around a 1.5-kilometre man-made circuit course with up to 30 tight bends. The sprints offer spectators (and television crews) a compact grandstand view of minute-long bursts of high-speed action and, occasionally, drama. "It's a bit like racing round a water-filled maze," says the 1997 world champion, Peter Caughey, of Christchurch, New Zealand, who runs a specially designed lightweight boat with high-performance Hamilton 212 sprint unit powered by a small-block, big-bore Chevrolet motor capable of producing up to 900 horsepower.
For Caughey, the secret of success is proper preparation, the right attitude, razor-sharp thinking and his boat's unfailing ability to accelerate to 120 kilometres per hour within two or three seconds. "That's what jet sprinting is all about – point and squirt, quick acceleration and negotiating a series of tight 90-degree turns around a short course in the minimum of time," he says.
In 1989 jet sprinting was also recognised as an international championship event. New Zealanders have won every championship thus far.
Meanwhile, much larger 4,000-horsepower commercial versions of Hamilton's jet units with 810-millimetre impellers are being produced to power ferries, barges, tourist boats and naval patrol craft in countries from Greenland to Antarctica. Other companies, such as KaMeWa of Sweden, are now producing massive units 1.8 metres in diameter for mega ferries. And in 1992, the KaMeWa-equipped Sardinian yacht "Destriero" crossed the Atlantic Ocean in 58 hours and 34 minutes, breaking the previous record by 20 hours.
Still, while not the biggest jets available, the New Zealand units have come a long way since Hamilton made his revolutionary breakthrough with his first farm-built unit in 1954.
Les Bloxham
a journalist and author based in Christchurch,
New Zealand