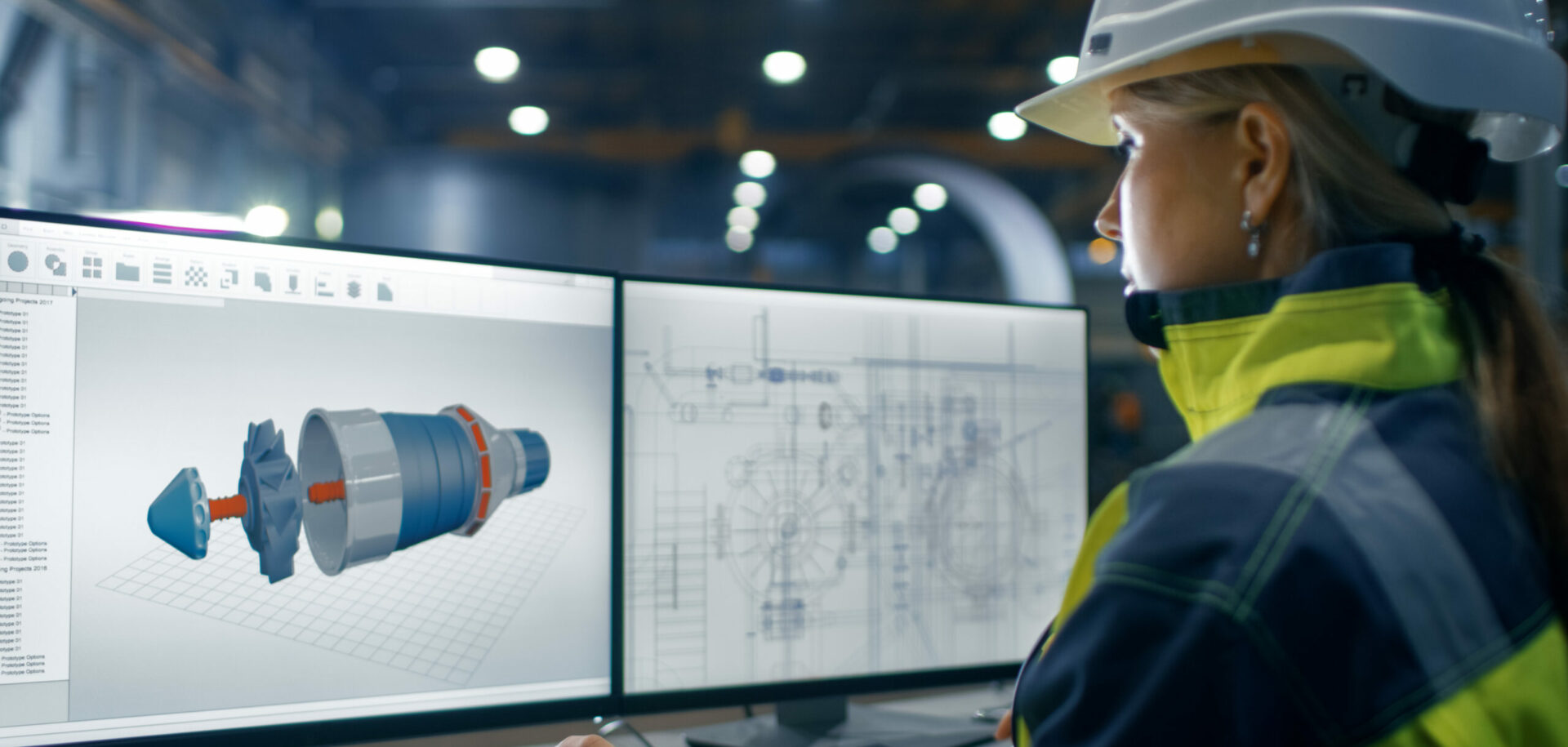 A clean sweep
Operating equipment in the gritty environment of limestone mining requires constant vigilance and the right equipment for the job. Belgium's Sagrex Beez quarry turned to SKF.
Summary
– The Sagrex Beez quarry in Belgium first opened in 1848.
– The quarry has 40 employees.
– It extracts 1.7 million tonnes of limestone annually.
– Products range from fine sand to 300-kilogram rubble stones.
– 60 percent of production is transported via river, the remaining 40 percent
by truck.
– The Beez quarry is owned by Sagrex, part of the German Heidelberg Cement group, the global market leader in aggregates.
Operating equipment in the gritty environment of limestone mining requires constant vigilance and the right equipment for the job. Belgium's Sagrex Beez quarry turned to SKF.
From a distance, the bright yellow trucks moving back and forth across the muddy landscape look like children's toys in a giant sandbox. But as you get closer, and the trucks rumble by – their wheels alone are two metres high – you start to realize the scale of Belgium's Beez quarry, carved out of the face of the earth and measuring some 80 metres from top to bottom.
The Sagrex Beez limestone quarry is located in the northern flank of the Namur syncline, a geological feature describing a downward-folding curve of layered rock formed more than 300 million years ago. "Before then, this part of central Belgium was underwater," explains Jean-Michel Van Peteghem, the quarry's dir-ector. "The limestone seam we're quarrying here was formed by the fossilized limestone deposits left behind when the plates shifted and the water subsided."
Spreading over 85 hectares on the banks of the river Meuse, the Beez quarry has been in operation since 1848 when the stone was extracted by the power of man and horse alone. "Now we have a fleet of large trucks and 40 employees and use 2,000 kilograms of dynamite a day with which to extract around 1.7 million tonnes of high-quality limestone every year," Van Peteghem explains. But quarrying on this site is only authorized for an additional five to 10 years. Extraction will shift to another nearby site when the Beez limestone is exhausted.
Belgian quarries haul out some 50 million tonnes of aggregate every year, used for a huge range of applications from civil engineering to sheet metal production, from chicken food to toothpaste and from glass and plastic manufacturing to house building and railway track ballast.
"The limestone we extract here is particularly suitable for making concrete," explains Van Peteghem. "It's used for breakwaters and in harbour construction, in civil engineering projects and concrete products as well as in chemical, iron and steel, and agribusiness applications." The quarry produces finished limestone products in a range of sizes from fine sand to huge 300-kilogram rubble stones, used exclusively for making dykes in Holland.
The limestone isdynamited out of the quarry face, gathered up by diggers and transported by truck for processing. It is then tipped into a jaw crusher that breaks it up, and the stones are graded into different sizes. The rocks go on to be crushed into the full range of products, but before this can happen, they must go through a rotary screen washer to remove all the clay clinging to them.
At Sagrex Beez, very careful attention is paid to the washing process. "There's a lot of clay here, and if you don't wash it off properly, it makes the concrete weaker and less resistant," explains Van Peteghem. "You don't have to have a clean quarry, but if you do, you have less waste, higher yields and a better product to sell, which is why we've invested in these rotary washers. Not many quarries have such a system, and we're an extremely successful one, so go se bild ure." He says this with a twinkle in his eye.
The Beez quarry has two rotary screen washers that sit side by side in a special building at the site. The washers are three metres in diameter and 10 metres long, and each one sits horizontally on two rows of nine wheels linked by couplings, one row of which is driven by a 132-kilowatt motor and reduction gear.
The aggregate enters at one end mixed with water, and as the drums turn and the stones pound against each other, the clay is rubbed off. It is dissolved in the water, which is recycled back into the system. Inside the facility, the sound of machinery, crashing rocks and water measures around 120 decibels – similar to the sound created by an airliner at take off – so earplugs are an essential piece of kit.
"We installed the washers in 1992, and they did the job well," says Van Peteghem, "but the bearings failed regularly – as often as once every three months – and each time, an eight-hour shut-down was required to replace them, as the axle had to be removed and taken in to a workshop." So in 2007, he went to SKF and asked them to look at a non-driven wheel set and come up with a solution to cut downtime and to facilitate maintenance.
The SKF solutionincluded design, bearings, housings, seals, shafts and couplings and involved both the non-driven and driven side of the washers. The result was a substantial cut in downtime.
"We're extremely happy with the solution supplied by SKF," says Van Peteghem. "We started working together in 1980, and they've always provided sound solutions, offered great advice and supplied high-quality products that we're confident in. Our collaboration with their engineering department on this project has been a great success, and since it was installed we've had no problems so I'm 100 percent happy with it. And I'm confident I'll stay that way."
---
Designing a new solution
SKF addressed the reliability problems in the Beez quarry washers with a whole range of measures.
"We designed new axles able to fit standard SKF bearings, making parts interchangeable and readily available," explains Jurgen Matthieu, business manager of Reliability Systems Engineering Projects at SKF Belgium. "Moreover, using split bearing housings means the whole set of tyres can be raised without having to dismount the bearings and housings first."
SKF also chose a different bearing size, capable of taking heavier loads while having a smaller outside diameter, so that once the wheel set is lifted up, the wheels can be moved directly over the bearings without having to dismount them. The SKF housings are equipped with efficient seals to protect the bearings in this damp environment and to keep a good level of lubrication. As a result, downtime for tyre replacements is slashed by 50 percent.
On the driven side, the biggest problem was wear in the mechanical couplings between the axles. "Because the couplings weren't connected along the length of the rotary washer, and the drive came from two tyres only, there was irregular wear on the axles, which had to be regularly repaired or replaced, meaning long periods of downtime and also provision problems, as the parts were all different sizes," Van Peteghem explains.
"We came up with a solution similar to the non-driven side, with new standard and identical axles as well as a gear coupling, so that all the weight is evenly distributed over all the tyres and all the wheels are driven, to resolve the problem of irregular wear," Matthieu says. Because its diameter is smaller than the disk bolted to the shaft, the tyres can also be replaced by simply removing the bolts. To further cut down problems of wear, the entire system was aligned by laser equipment.