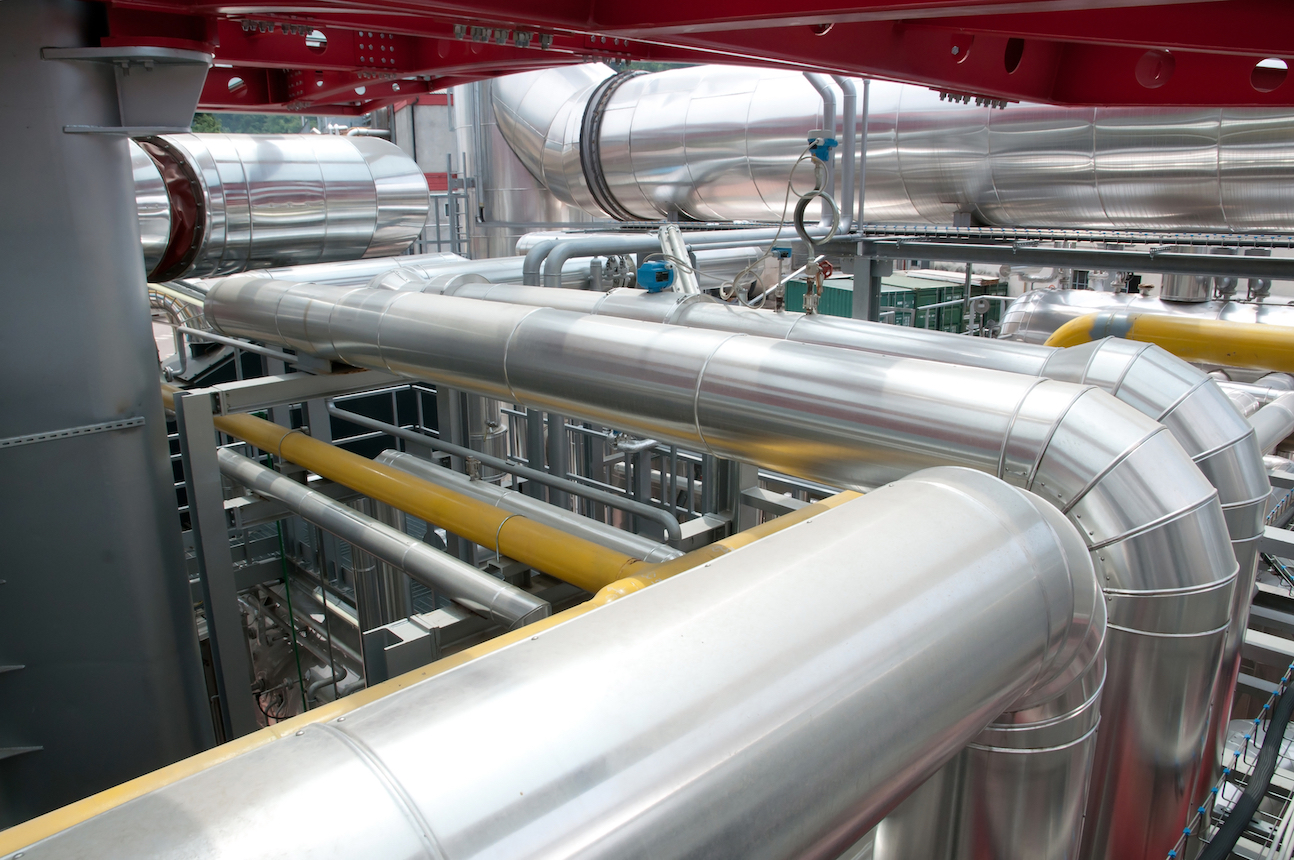 A pearl of power
Sweden's biggest hydroelectric power plant is still going strong after 56 years.
Sweden's biggest hydroelectric power plant is still going strong after 56 years.
Hydroelectric power plantshave been used in Sweden to generate electricity for more than 100 years. These plants, which are safe and emission-free, produce renewable electricity by running water through turbines. They supply almost 50 percent of Sweden's total energy needs.
While hydroelectric power plants can be found all over Sweden, the lion's share of them are located on the big rivers in northern Sweden, above the Arctic Circle.
In this impressive and expansive wilderness, networks of power plants run 24/7 in a carefully orchestrated dance that takes into account the nation's immediate need for power and the continuously changing water levels in the dammed-up reservoirs.
"Electricity is a fresh product," says Göran Öhlund, project manager at Vattenfall Power Consultant AB. Öhlund has spent 40 years working with hydroelectric power plants. "What we produce gets consumed immediately," he says. " And unlike nuclear power, hydroelectric power is much easier to regulate. We can increase or decrease production according to need."
Vattenfall is Sweden's state-owned power company, with sales in 2007 of 15.2 billion euros. Including its operations in Finland, Poland, Denmark and Germany, Vattenfall produced a total of 167.6 terawatt hours (TWh) (1 terawatt = 1 million megawatt) in 2007, which includes all forms of power generation.
In Sweden, 30.8 TWh are produced by hydroelectric power plants, of which 16 percent is produced by the 15 Vattenfall hydroelectric power plants that dot the 460-kilometre-long Lule River in northern Sweden.
Flowing southeast from the mountainous Sarek wilderness along the Norwegian border, the river meanders its way down to Luleå and discharges into the Gulf of Bothnia.
The biggest power planton the Lule River, and also the biggest in Sweden in terms of effect, is the Harsprånget plant, situated about 30 kilometres north of Jokkmokk, a Sami town known for its 400-year-old February open-air market tradition, selling Sami wares and products.
Because of its position on the river, Jokkmokk (population 5,600) literally means "river bend." And Harsprånget, which is also Sweden's single biggest hydroelectric plant, literally means "rabbit run."
The other plants on the massively re-engineered Lule River have equally exotic names – Ritsem, Vietas, Satisjaure, Porjus, Seitevare, Parki, Randi, Akkats, Letsi, Ligga, Messaure, Laxede, Boden and Vitjärv. Most of these are situated where previously there were natur-ally occurring waterfalls or rapids.
"Sixteen percent of Sweden's electricity needs are produced by the Lule River," says Vattenfall's Öhlund. "Put another way, all of Sweden's lamps are powered by the river."
Development of Harsprånget, which today generates two TWh per year and has a total effect of 970 MW, was initiated at the beginning of the 1920s but was discontinued (as were several other power plant projects) during the recession that followed World War I. Construction resumed in 1945, and the first generator became operational in 1951.
Construction of Harsprångettook seven years and involved 3,000 workers. A small city was erected nearby to accommodate the workers. There was a post office, a church, a school, a store, housing and even a municipal pool. Today not much is left, and the tundra has taken over.
While a few maintenance workers visit the plant every day, Harsprånget is basically run unmanned and is controlled from Vattenfall's central control centre in Vuollerim, 100 kilometres from the site.
In 1952, Sweden's monarch at the time, King Gustav VI Adolf, inaugurated more than the power plant. The Harsprånget ceremony, attended by 1,700 people, also included flipping the switch on a 1,000-kilometre 400 kV high-voltage transmission overhead line linking the Lule River's electricity production from Harsprånget to Hallsberg, in middle Sweden. This was a milestone in building the country's national electricity grid.
While most of the dams and spillways along the Lule River are visible from the road that follows the river, the hearts of these power plants – machine halls and several kilometres of surge basins, access tunnels and run-off pipes – are buried 60 metres underground.
Harsprånget has five turbines that are linked to five separate generators. Each of these, with all their attendant equipment, is about as big as a five-storey house. Four of the turbines are situated in a hall 100 metres long and 60 metres wide, excavated from granite downstream from the dam. Each has its own turbine intake pipe.
According to aninformation panel on-site, the 50-metre-high dam is of the rock-fill type and required 2 million cubic metres of stone to support a concrete core. This is comparable to the amount of material used in the building of the Cheops pyramid in Egypt.
Open the floodgatesto the five turbines on the 1.4-kilometre-long dam, and a total of 1,000 cubic metres of water per second falls 107 metres into the turbine blades, causing the enormous axles to rotate at speeds upwards of 107 revolutions per minute. These axles power generators, which in turn make electricity.
The biggest turbine/generator aggregate at Harsprånget, "Gerhard" (they all have names), can handle almost 500 cubic metres of water per second, making it the biggest and most powerful turbine/generator in Sweden. It was commissioned in 1980.
The turbine has a diameter of almost 17 metres, and the rotating weight of the axle and rotors combined is more than 1,000 tonnes. The generator's power output of 475 MW is equal to that of the Ringhals nuclear power station, which is also owned by Vattenfall.
---
A base for predictive maintenance
During a planned maintenance stoppage in late 2007, Vattenfall decided to install SKF online conditioning monitoring equipment on two of its turbine/generator aggregate systems at the Harsprånget hydroelectric plant in northern Sweden.
One of them was the big "Gerhard" turbine, with its 475 MW, the biggest in Sweden, on which MasCon 48 and a MasCon 16 were installed. There was an identical installation on the smaller 190 MW turbine.
Vattenfall had previously installed the SKF system at four other sites in the Lule River basin, so the choice was obvious.
In the near future these sensors will be linked to Vattenfall's Lule River central control facility in Vuollerim.
"The SKF project team worked in close cooper-ation with representatives from Vattenfall to develop a suitable sensor configuration for the different turbines," says Hans Steding, business manager, SKF Nordic Region, Service Division. "Low-frequency accelerometers together with displacement sensors were installed in order to monitor turbine imbalances and wear in the plain bearings." All data are collected and stored in an SKF @ptitude Observer system that in turn is linked via an OPC server to Vattenfall's own control system. The bene-fit for Vattenfall's Harsprånget power plant is the continuous surveillance of vibration levels as well as the accompanying analysis software.
"SKF has strong expertise in this area," says Göran Öhlund, project manager at Vattenfall Power Consultant AB. "This is a very valuable tool. If there is a problem, this system will tell us in advance."