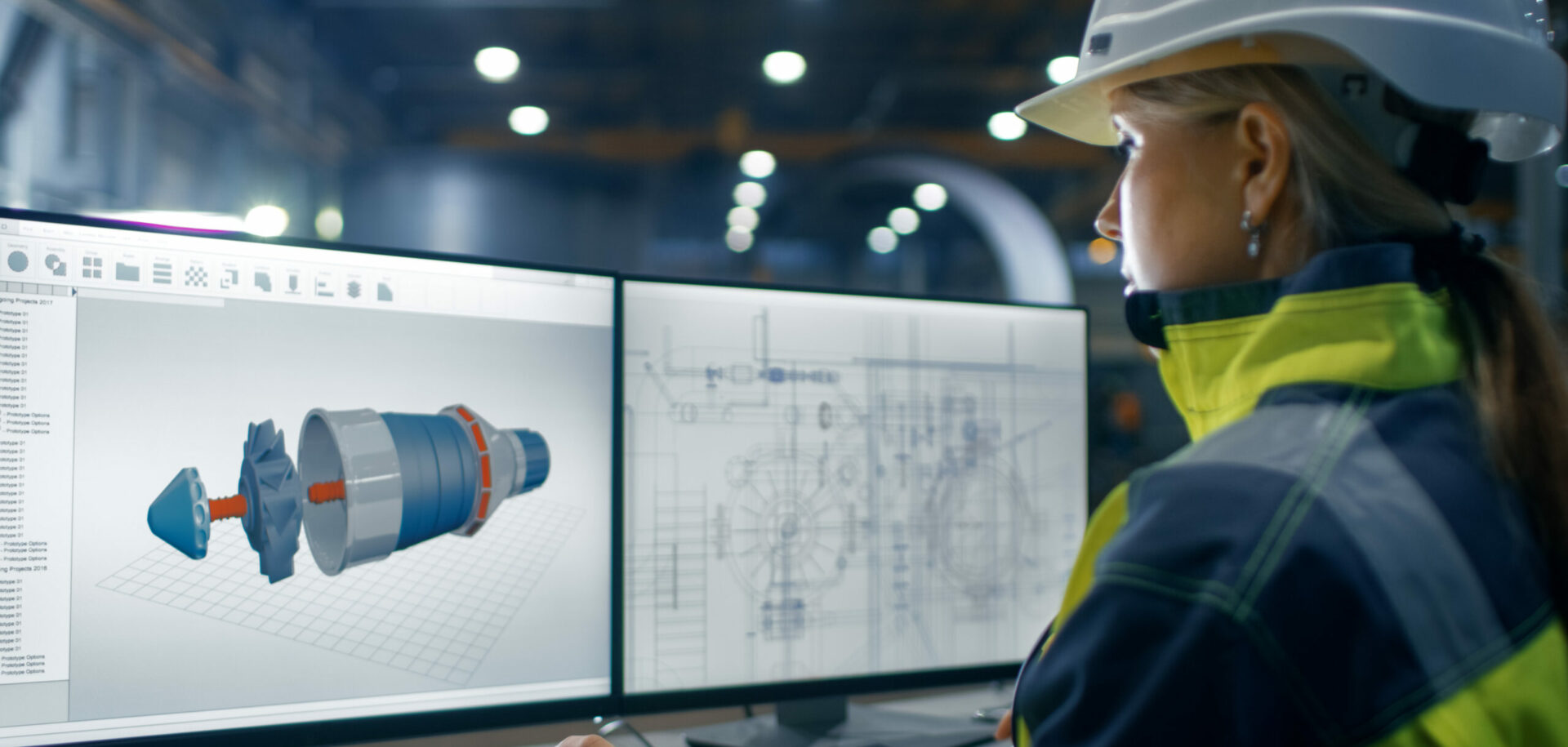 Summary
Standard bearings and special seals
"We have received a lot of goodwill because we are building a Swedish super car," says Christian von Koenigsegg, president of Koenigsegg.
According to von Koenigsegg, 120 of the car's 160 suppliers are Swedish. Volvo and Saab have donated time and expertise to the project. And so has SKF.
Standard SKF bearings and seals can be found throughout the car – in the doors, in the suspension system, in the engine, in the gear box.
In addition, SKF Industrial Seals Europe, centred around Sealpool AB in nearby Landskrona, developed a set of special seals for use in the Koenigsegg suspension system. The seals, fitted to the ride-high cylinders, allow the car at the press of a button to rise up 45 mm in order to pass over speed bumps.
"This was specially constructed for us," says von Koenigsegg's engineer Thomas Koch, formerly from VW. "We thought it would be good to adapt the car to city traffic."
Extreme sports cars are traditionally built in Italy or England. But after almost eight years of prototype work, a young Swedish entrepreneur has built the fastest street-legal super car in the world – giving the best in the business a run for their money.Christian von Koenigsegg, 30, has so far produced only one Koenigsegg CC8S (which stands for Competition Coupé8 Cylinder Supercharged) super car. This fire-breathing dragon is capable of speeds of 390 kilometres per hour. This beats the McLaren F1's 1998 world record (piloted by Andy Wallace) by almost four kilometres per hour. The Koenigsegg CC8S does 0-100km/h in 3.5 seconds.
With some clever marketing at the Geneva and Paris automobile shows, and a prototype viewing at the Cannes Film Festival in 1997, von Koenigsegg has taken home orders for 10 more. Each car is priced between 400 and 500 thousand euros (USD 400,000 and 500,000). Current production plans call for 10 to 12 units per year.
"A typical customer for us is very interested in cars, has a lot of money and is an individualist," says von Koenigsegg, who admits that 50percent of his production comprises demo cars for agents in the United Kingdom, Dubai, Holland, Germany and Sweden.
"They may already have a Ferrari in the garage and just want an extra car with extreme driving qualities and better ergonomics. Or maybe they want a more discreet and understated car like ours. Not so flashy but with more technology. An Ericsson with a Nokia shell, if you will."
After years of living on loans, grants, venture capital and some private money, von Koenigsegg finds these orders a welcome relief as he realises his childhood dream of building super cars.
Life's passion
Christian von Koenigsegg was born in 1972 in Stockholm, the son of a wealthy entrepreneur. After seeing an animated film about a Norwegian bicycle repairman who built a super car for Le Mans at the age of 3, von Koenigsegg found his life's passion.
But after his teenage years and college in Brussels, and a stint in business, trading among other things foodstuffs such as chickens, von Koenigsegg found himself back in his imaginative driver's seat. What he really wanted to do was build fast cars.
In 1994, von Koenigsegg developed his first prototype in his family's garage, using his own money. In 1995, he applied and got a loan of 150,000 euros (USD150,000) from the Swedish Board of Technical Development, or Nutek.
During the next two years, von Koenigsegg developed a prototype powered by a 4.2-litre Audi engine, which at a race track in Anderstorp, Sweden, clocked in a second faster than the Lamborghini Diabolo.
As word got around that this young Swede was out to outperform the big boys such as Ferrari, help was on its way. Kjell Nilsson, a former vice-president of Electrolux, signed on as chairman of the board and brought along his contacts in Swedish industry.
Saab engineers helped develop the supercharged 655 horsepower V8 engine. Volvo chipped in with wind tunnel and track time, and opened doors to suppliers. Others saw the benefits of donating time and expertise to be a part of Sweden's first super-car project.
"Strangers would walk through the door and say, 'How can I help?' And they would write a cheque," von Koenigsegg told Car and Driver magazine in November 2001.
Today, Koenigsegg, von Koenigsegg's company, employs 22 people – designers, carbon fibre moulders and engineers – at an old converted stable (with thatched roof and marble floors) in southern Sweden near Helsingborg.
Extreme technology
"What you need to get into the world's most established market is extreme technology and driving qualities in order to compensate for an unknown brand," says von Koenigsegg.
When von Koenigsegg started out, he test-drove every super car he could and pored over car magazines to try to find a feature that was missing. "What could I do that was unique?" he asked himself.
The result, which is unique, is a removable hard top that snugly fits under the hood above the baggage compartment. "Ferrari did it in 1995, but it takes a mechanic a whole day to unscrew it," says von Koenigsegg. "On our car, anyone can do it in five minutes."
Some other features: The seats are made of carbon fibre and upholstered with Tempur, a kind of memory foam developed by NASA that forms to suit the body.
The Koenigsegg CC body and chassis are made of epoxy pre-impregnated carbon fibre. The use of this material enables the car to be extremely strong, lightweight and completely resistant to corrosion. The same materials are used in Formula One cars, fighter jets and space shuttles.
The most visible finesse must be the doors that swivel up to open and down to close in one seamless motion. This dihedral synchro-helix door actuation system is balanced by gas struts and lifts easily to allow entry. The Koenigsegg CC8S is a mid-engine super car built to excel on both the road and the racetrack. It carries two people and luggage and has six gears. The interior is fitted with leather, aluminium and brushed stainless steel for the controls. The wrap-around windscreen provides a panoramic view. Everything on the car, from suspension systems to brakes, gearbox, steering and aerodynamics, is state of the art.
In fact, the car has already won awards. In 2001, the car received Germany's prestigious Red Dot design award and a prize in Sweden for design excellence.
"Being Swedish stands for quality and safety," says von Koenigsegg. "And of course we are trying to ride that image as far as we can take it."
Alexander Farnsworth
a feature writer based in Stockholm
photos Alexander Farnsworth and Koenigsegg