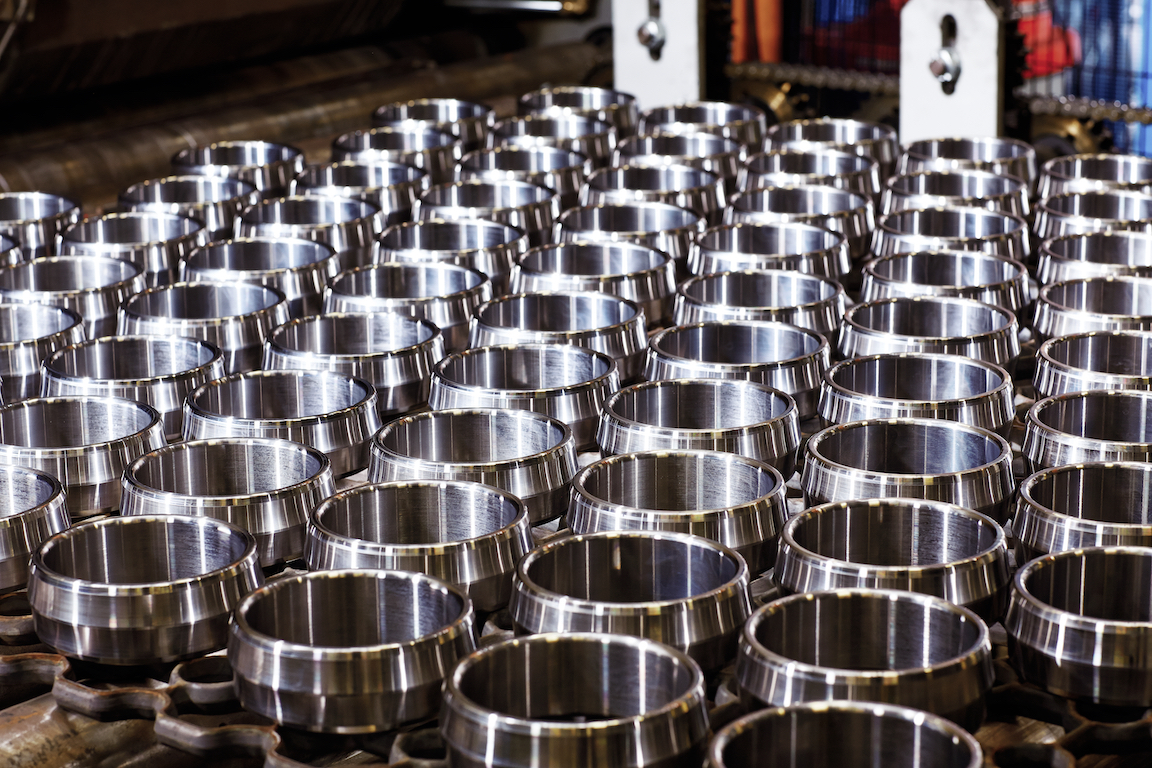 Blowing in the wind
The Chinese government's support of green energy has helped China's largest wind power equipment manufacturer, Goldwind, to double its turnover in the past years and even triple it in 2007 to 3 billion yuan (285 million euros).
The Chinese government's support of green energy has helped China's largest wind power equipment manufacturer, Goldwind, to double its turnover in the past years and even triple it in 2007 to 3 billion yuan (285 million euros).
China has oneof the world's largest wind energy potentials and has witnessed a tremendous growth in its wind power development in recent years.
"China's wind energy market is booming, even if the supportive policies have yet to be improved," said Li Junfeng, secretary general of the Chinese Renewable Energy Industry Association (CREIA), in November 2007 at a trade fair in Shanghai. "With greater policy support for wind energy, China could become one of the top three wind-energy markets in the world by 2020."
Coal power represents almost 80 percent of the electricity being used in China. Due to the past decade's rapid industrialization, the country has become the world's largest emitter of greenhouse gases. More than half of the global increase of greenhouse gas emissions comes from China.
However, since it is the industrialized countries within the Organization for Economic Cooperation and Development (OECD) that have created, and create, most of the carbon dioxide emissions, China is only a part of the global greenhouse problem.
Still, China has to reduce its dependency on coal. Because of concern about its energy security, China is encouraging the development of cleaner energy, since the country has great potential in hydroelectric power, solar energy, wind power and bio energy.
China's central government has set up an ambitious renewable energy goal and plans to nearly double the proportion of renewables in its overall energy mix – from 8 percent in 2006 to 15 percent in 2020.
For wind power, the aim is to have 30,000 megawatts of installed wind power capacity by 2020, versus just 1,250 megawatts in 2005. At first, this target seemed ambitious. However, when taking into account the present development of installed capacity, it looks as if the target will be met much earlier.
The China Wind Power Report 2007, released at the Wind Power Shanghai 2007 trade fair, predicts that China's installed wind power capacity could reach 122,000 megawatts by 2020, which would be equivalent to the capacity of five Three Gorges dams.
The Three Gorges Dam, on China's Yangtze River, is the world's largest hydropower venture, with planned capacity of 22,500 megawatts.
In 2007, China added3,500 megawatts of wind energy capacity, which represented a market growth of 156 percent over 2006. China now ranks fifth in the world in installed wind-energy capacity, with more than 6,000 megawatts at the end of 2007. Based on current growth rates, CREIA forecasts a capacity of around 50,000 megawatts by 2015.
The growing wind power market in China has also encouraged the domestic production of wind turbines. There are now more than 40 domestic companies involved in manufacturing, amongst which Goldwind is the dominant market leader. "In 2007, domestic products accounted for 56 percent of the annual market, compared with 41 percent in 2006," says CREIA's Li Junfeng.
Foreign wind-turbine giants, including Gamesa of Spain, Vestas of Denmark, GE Wind of the United States and Nordex of Germany, still have certain market shares in China, but the Chinese competitors are quickly improving.
Xinjiang Goldwind Science and Technology Co. Ltd, based in Urumqi, the capital of the northwestern region of Xinjiang, has been producing generators as big as 1.5 megawatts, but has been working with Germany's Vensys Energy AG to produce 2.5 and 3.0 megawatts generators to fend off competition from foreign firms with deeper pockets and expertise.
Recently, Goldwind announcedthat it will acquire a 70 percent stake in Vensys with the purpose of producing these large-scale wind turbines. The company is also planning to build a plant in Germany together with Vensys.
Goldwind, which was listed on the Shenzhen Stock Exchange in December 2007, is the domestic leader in its market, having more than a 25 percent share in terms of wind power equipment. Its equipment is being used in several wind farms throughout China – for example in Xinjiang, Guangdong, Zhejiang, Hebei, Beijing and Inner Mongolia.
With its energy policy, China is making an active contribution to solving global warming, and the current climate change issue can be a driving force for the development of new energy technologies, greater energy efficiencies and alternative energy sources. Goldwind definitely wants to be part of that development.
---
A broad cooperation
Goldwind had a big project linked to the 2008 Beijing Olympic Games. The company delivered 33 sets of 1.5 megawatts wind turbines for the generating of electricity to the Olympic Village in Beijing. SKF supplied bearings, seals, lubrication and condition monitoring products and was able to cut the delivery time from 22 months to eight months, thus ensuring that the project finished on time.
SKF has provided Goldwind with high-quality products and services since 2005. The company also helps Goldwind optimize its supply chain and provides training to Goldwind employees.