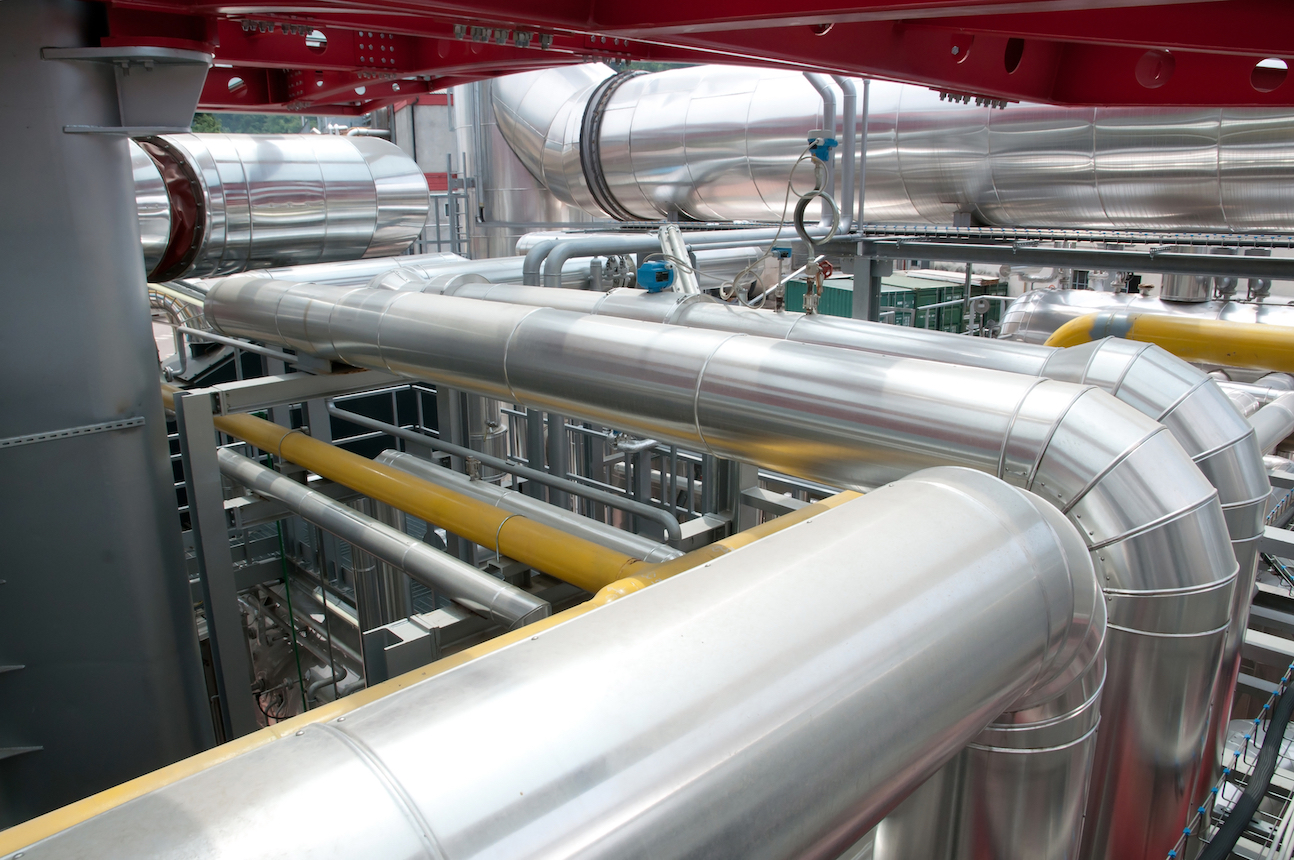 Fitting steel & green into the same sentence
The global steel industry faces a tough challenge: to meet higher demand by increased production, to reduce the negative environmental impact, and to make positive contributions through innovative CO2 -saving steel products. Baosteel, China's biggest steel company, is rising to the challenge.
"The green steel company." This statement, Baosteel Group Co.'s slogan, may sound like a contradiction in terms. But Baosteel takes environmental issues very seriously.
"We know that the steel industry consumes a vast amount of energy and creates a lot of pollution," says Xu Lejiang, chairman of Baosteel, which, with an annual production capacity of 40 million tonnes, is China's biggest steel company. "But this industry also makes great contributions to improve human lives. Now that the Earth's resources are becoming scarce and the environment is suffering, the only way for Baosteel to secure a future is to go green."
The global steel industry is indeed faced with an environmental challenge. Spurred by major developing economies such as China and India and their immense growth in the energy, transport and housing sectors, global steel demand is expected to more than double by 2050, according to the World Steel Association (Worldsteel) projections. Worldsteel estimates that if the per capita use of steel in developing countries reaches OECD (Organisation for Economic Co-operation and Development) levels, there is a risk that greenhouse gas emissions from the steel industry would also more than double from present levels by 2050.
In light of these projections, steel companies around the world are making significant efforts to solve a tricky equation – to increase production while reducing negative environmental impact in their production, and at the same time make positive contributions through innovative CO2 emmission-saving steel products.
When it comes to reducing negative impact, manufacturing equipment is one area where Bao-steel is committed to environmental sustainability and works in close cooperation with SKF under the umbrella of a five-year-long partnership.
A letter of intent was signed in spring 2010 for SKF to deliver fully sealed, relubrication-free roll units – SKF ConRo – to be used in Baosteel's continuous casting operations. Reduced grease consumption and a longer bearing service life are two of the environmental benefits of these units.
Another big focus area for Baosteel is recycling. In fact, Baosteel uses the term "recycle economy", striving to view every substance it uses as a potential resource that, under the right conditions, can be recycled, and replacing the term "waste" with the term "secondary resource".
Examples of secondary resources are blast furnace slag, steel scrap, iron-containing mud and fly coal ash. Big measures have been taken to save water. Baosteel's recycling rate of water amounts to 97 percent. Energy is also recycled, taking advantage of the energy generated during production. This includes electricity, steam and converter gas. Steel itself is 100 percent recyclable and can in fact be infinitely recycled without loosing any of its properties. On a global level, more steel is recycled than all other materials combined.
Moreover, SKF and Baosteel established a joint venture in 2008 in Shanghai to remanufacture bearings rather than use new ones. During the
period June 2009 to June 2010, 1,000 concaster rolls, 24,000 caster bearings and 1,500 large-size bearings were reconditioned at SKF's bearing remanufacturing centre. Reconditioning can save at least 80 percent of the CO2 emissions that would have been generated from producing a new bearing.
"The focus nowadays is on being green, being able to renew and reuse," says Lao Zhaoli, deputy manager in the equipment department of Baosteel Co. Ltd.
"The best example of this in our partnership with SKF is the remanufacturing of bearings," he says. "Likewise what the SKF ConRo solution does for Baosteel is to give the bearings a longer service life. So this is also a green solution."
With China's economy growing at double-digit rates, steel is at the heart of the expansion – in the roads and rails that make up infrastructure, in the buildings that house ever-growing populations moving into cities, and in energy-transmitting technologies that bring light and movement to its fast-growing society. In China, steel demand expanded by almost 25 percent in 2009, in contrast to the rest of the world where it contracted by 24 percent in the same period.
Baosteel is working on several different technol-ogies, to make China's expansion greener through new generations of lighter and stronger steel. One focus area is lightweight technology for the automotive industry.
About 55 percent of a car's overall mass is made up of steel, from the vehicle body to the powertrain, gearbox and seat buckles. Steel wires strengthen the tyres.
Steel weight reduction is thus an important area in order to reduce the car's fuel consumption. And new advanced high-strength steels can play an important part in reducing CO2 emissions over a car's lifetime. Worldsteel made a case study in 2008, showing that if all cars produced worldwide were made of what's termed "advanced high-strength steel" (AHSS) rather than conventional steel, the total lifetime emissions saving would be 156 million tonnes of CO2 equivalents.
Baosteel provides environmentally friendly materials to the automotive industry such as lead-free hot galvanized sheet steel and chromium-free galvanized sheet steel.
In 2008, the company developed 20 new lightweight products and obtained 10 patents in the area of lightweight steel for the automotive industry.
Baosteel is also involved in organizations and initiatives aimed at making breakthroughs in the area of car weight reduction and is a member of China Innovative Strategic Alliance of Automotive Light Weight Technology as well as the Steel for Superlight Vehicle Body project study organized by the World Steel Association.
Steel companies around the world are stepping up their efforts in the area of sustainability. One sign is that in the past 30 years, the industry's overall energy consumption has been reduced by 50 percent. And Baosteel continues to take active measures in the area of environmental sustainability. The fact that it is the first Chinese company in the metallurgical industry to receive the ISO 14001 environmental certification and that it was one of the first three Chinese companies to join the Global Compact, supports Baosteel in using "green" and "steel" in the same sentence.