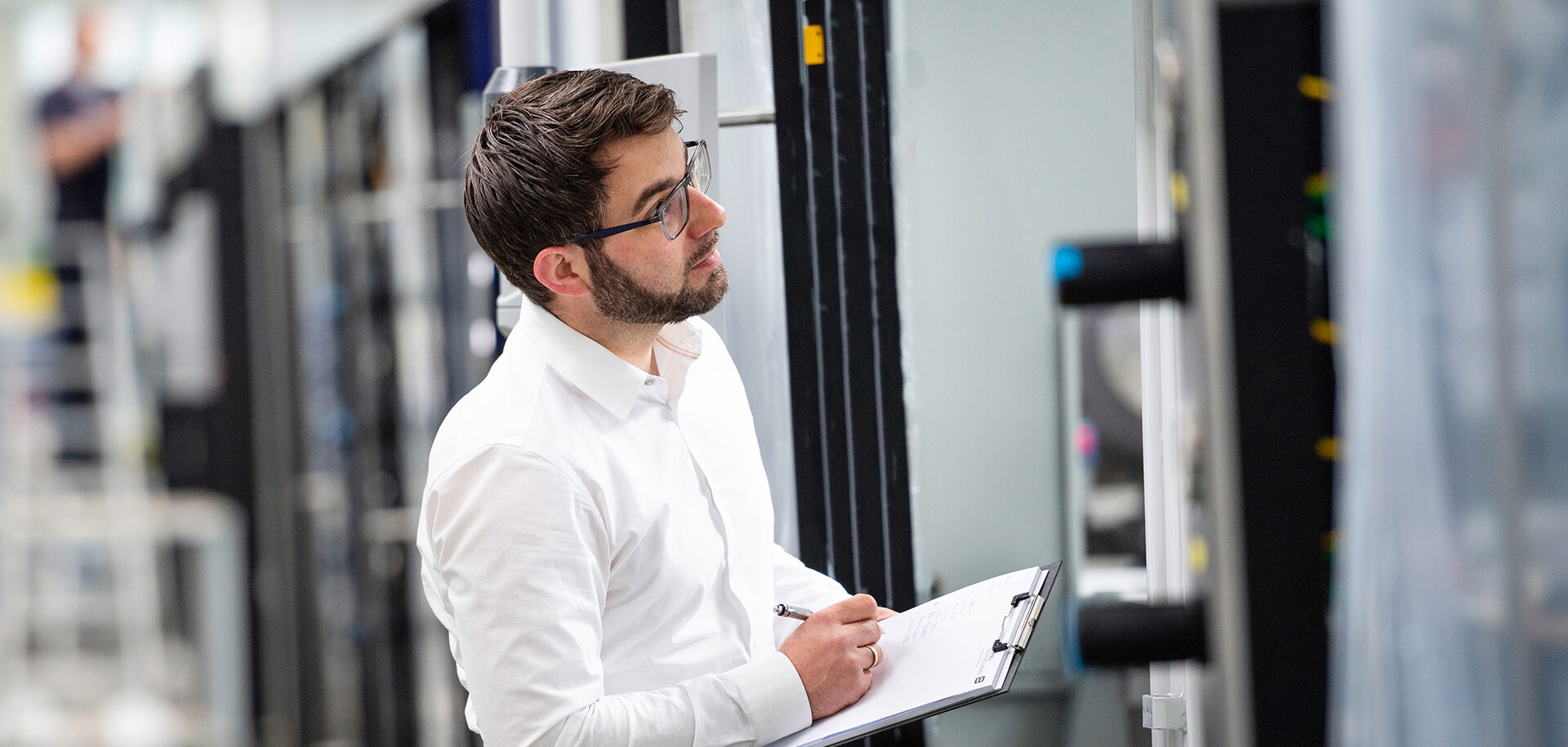 From plastic to fibre – a new packaging ma⁠chine aligns with sustainable technology
There are many environmental challenges in the packaging industry. The German company Kiefel is stepping up to those challenges with a cutting-edge natural-fibre packaging machine that allows manufacturers to produce and operate their machinery more sustainably. It also uses SKF´s automated lubrication system to make the process safer and cleaner.
For 60 years, Kiefel, headquartered in Germany, has been a world leader in the design and manufacture of plastic processing machines and tools. Today, it provides premium customized solutions to prestigious manufacturers in the medical technology, refrigeration and packaging industries.
An important part of Kiefel's offering is helping clients with their processes and making them more environmentally friendly. That's why the company provides its packaging-industry clients with machines that use SKF's automated lubrication system.
"Our products must not only look good, but also perform to the highest standards," says Kiefel Fibre Thermoforming Product Manager Richard Hagenauer. "For the optimal running of a machine, it requires constant lubrication."
To develop the NATUREFORMER KFT 90, a machine for making packaging products out of natural fibres such as paper, Hagenauer says Kiefel needed a partner with world-class expertise in lubrication. It also wanted a partner that fitted Kiefel's focus on sustainability. SKF proved the perfect match.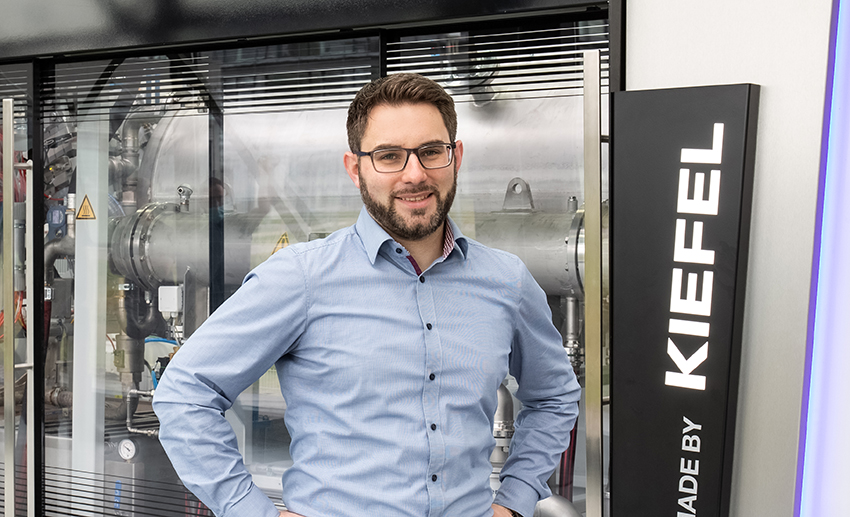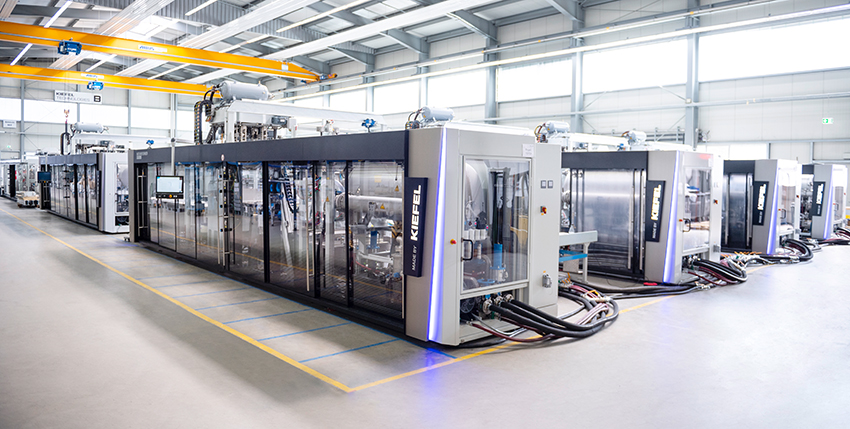 Profit loss with manual lubrication
There are many disadvantages with manual lubrication. Maintenance operators face a task that is not only extremely difficult and unpleasant, but also potenially dangerous. They have to climb inside the machine, trying not to burn themselves on the hot surfaces as they reach over to the awkward lubrication points.
Manual lubrication affects the company's profit margin because the machine must be shut down for lubrication, but it does not end there. Operators often apply more lubricant than necessary to avoid having to re-open the machine soon afterwards. This results not just in a further waste in expenditure, but also in lubricant leakages and sticky, slippery workfloors.
SKF's centralized lubrication systems have managed to overcome all these challenges, providing companies such as Kiefel with a solution that in turn drives innovation and produces advanced machines.
Swapping plastic for paper
A fundamental part of Kiefel's corporate DNA is its focus on sustainability. The company provides clients with state-of-the-art machines, which develop high-quality, hygienic and environmentally friendly products such as the natural-fibre packaging machine, as well as recycled and bio-based polymers.
The SKF lubrication system is ideal for us because everything is automatic, without any climbing inside and without any wastage of lubrication.
Richard Hagenauer, Kiefel Fibre Thermoforming Product Manager
This natural-fibre packaging machine employs fibre thermoforming technology that allows clients to manufacture everything from food containers to inlays for mobile phones or plant pots out of natural fibres, including virgin fibres, cardboard and annual plants. It runs on high-efficiency servo-driven engines and allows fast and easy tool changes. The integrated modules also allow for automated inspection, stacking, sleeving, boxing and palleting.
The machine's unique feature is its water-extraction function. Using cold pre-pressing technology, it reduces the moisture in the packaging product down to 60 percent. The final press with heated tools then reduces this down to about 7 percent. The result is a recyclable product with extremely high-quality surfaces made from natural fibres – and it occurs within seconds.
Premium customized solutions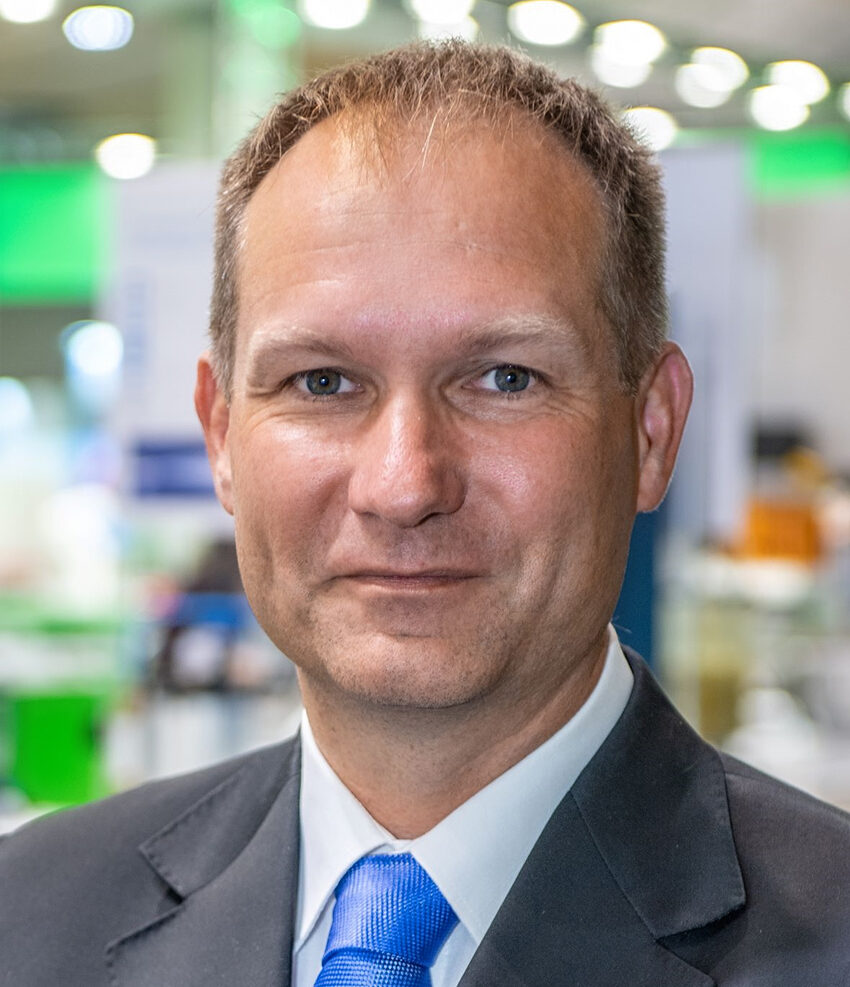 "To fulfil customer requirements, Kiefel needed an automatic lubrication system for their NATUREFORMER KFT 90 series and they chose our proven, reliable lubrication system," says Norbert Spiegel, account manager SKF.
"Here, we could help them adopt a sustainable and fast approach by customizing our system to fit their existing machines. No new machine design was needed, which is a much more sustainable and much quicker approach than starting from scratch."
Richard Hagenauer comments, "The SKF lubrication system is ideal for us because everything is automatic, without any climbing inside and without any wastage of lubrication. There is therefore more control there than via the manual lubrication process, which is of course beneficial for our customers."
PROGRESSIVE LUBRICATION SYSTEMS
Progressive lubrication systems are suitable for small- to medium-sized machines that require continuous lubrication. Often the biggest challenge in deciding which system to use is whether the system is able to fulfil all the technical requirements, such as:
The right lubrication system for the lubricant used and the environmental conditions.
Having maximal flexibility made possible by the exchangeable dosing piston of the SSVD progressive distributor.
Progressive systems provide continuous lubrication as long as the pump is in operation. Once the pump stops, the pistons of the progressive metering device will stop in their current positions. When the pump starts supplying lubricant again, the pistons will carry on from where they left off. Therefore, the progressive circuit of one outlet of the pump will stop when only one lubrication point is blocked. The blockage serves as a means of control and forces personnel to service the system.
This solution is used in a great variety of applications, such as construction machines, agricultural machines, wind turbine generators and food and beverage facilities.
The benefits from using progressive lubrication systems include:
Continuous lubrication – delivers frequent and measured amounts of lubricant to each lubrication point.
Reliable monitoring and control – easy system monitoring and simple blockage control, integrated system control and monitoring.
Effectiveness in harsh conditions – potentially high lubrication-point back pressure, dirty, wet or humid environments (including ATEX/EEX) and low temperatures.
More information
Progressive systems provide continuous lubrication as long as the pump is in op⁠eration. Find out more here and see our catalogue.
Founded in 1945 by Paul Kiefel, Kiefel made its impact on the world in just six years, when it became the first-ever company to create high-frequency welding machines. In 1962 it developed the first-ever thermoforming machines, and by 1998 it had produced the first-ever servo-metric driven pressure forming machine.
Kiefel develops and produces high-quality machines for processing plastics, bio-based materials and natural fibres. Kiefel's customers include well-known manufacturers from the medical engineering, refrigeration and packaging industries.
Kiefel has a global presence, with sales and service branches in the United States, France, the Netherlands, Russia, China and India, as well as sales partners in more than 60 countries.
Kiefel owns the Dutch thermoform toolmaker Kiefel Packaging BV, as well as the Austrian company Kiefel Packaging GmbH, a supplier of tools and automation solutions.
Kiefel and its subsidiaries employ about 1,000 people.
Kiefel is a member of the Brückner group, based in Siegsdorf, in southern Germany. Brückner is a family-owned group of medium-sized enterprises active in machinery and plant engineering, with some 2,400 employees at 23 locations worldwide.