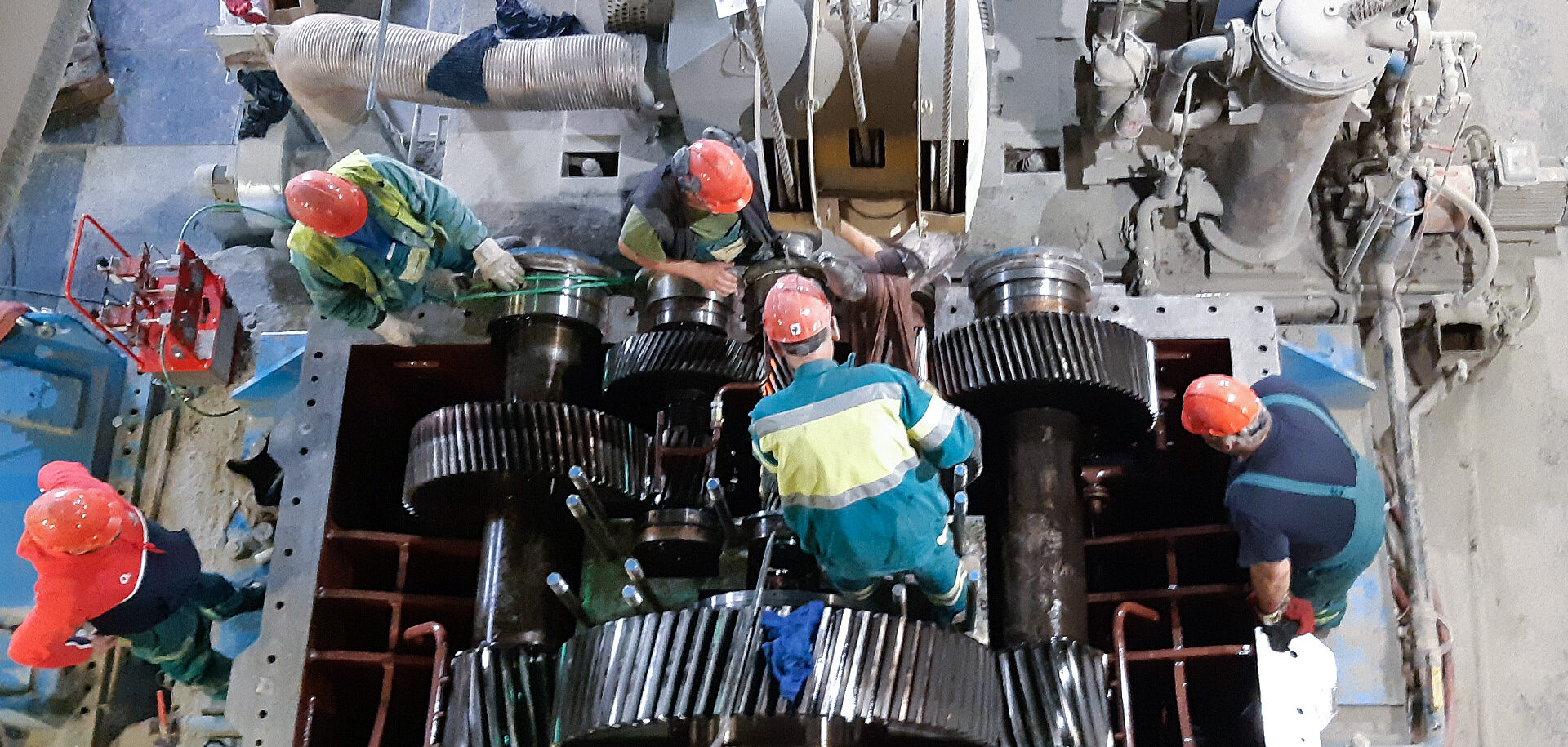 Good vibrations at the cement plant
The Českomoravský Cement plant at Radotín in the Czech Republic had been experiencing unplanned stops due to damaged gearboxes. But thanks to a vibration analysis solution from SKF, the cement producer was able to put an end to the problem.
Twenty years ago, when managers at Czech cement producer Českomoravský Cement decided to replace the gearboxes for the two grinding mill drives at the company's plant in the town of Radotín, just outside the Czech capital of Prague, they didn't foresee any problems. After all, the specifications of the new gearboxes – including their design, dimensions, gear arrangement, gear sizing and choice of bearing types – were customized to the needs of the plant.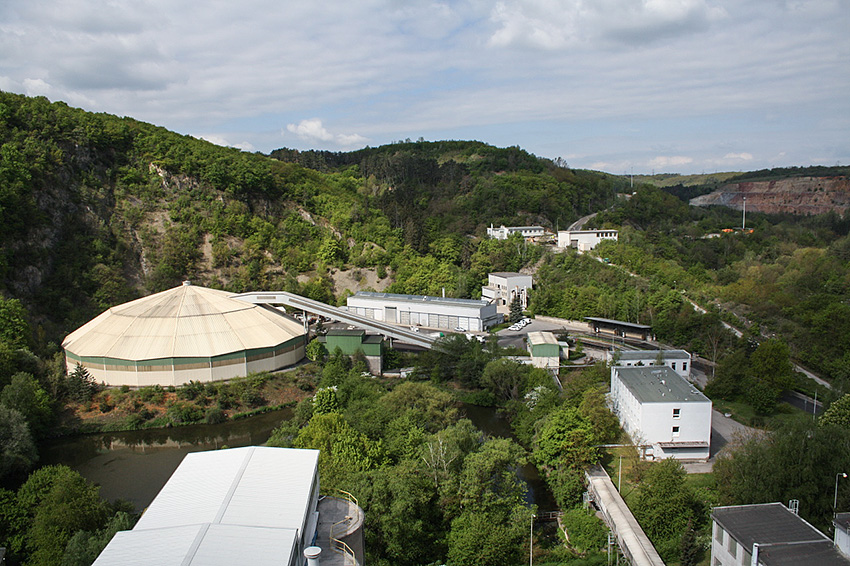 Even when the new equipment began malfunctioning within months of its installation, the managers weren't too worried. They assumed it was just teething trouble, and besides, the new gearboxes had come with a five-year guarantee, which in practice, due to various issues, was extended to 10 years. Fixing the problems wouldn't cost a penny for Českomoravský Cement, or their owners, the Heidelberg Cement Group.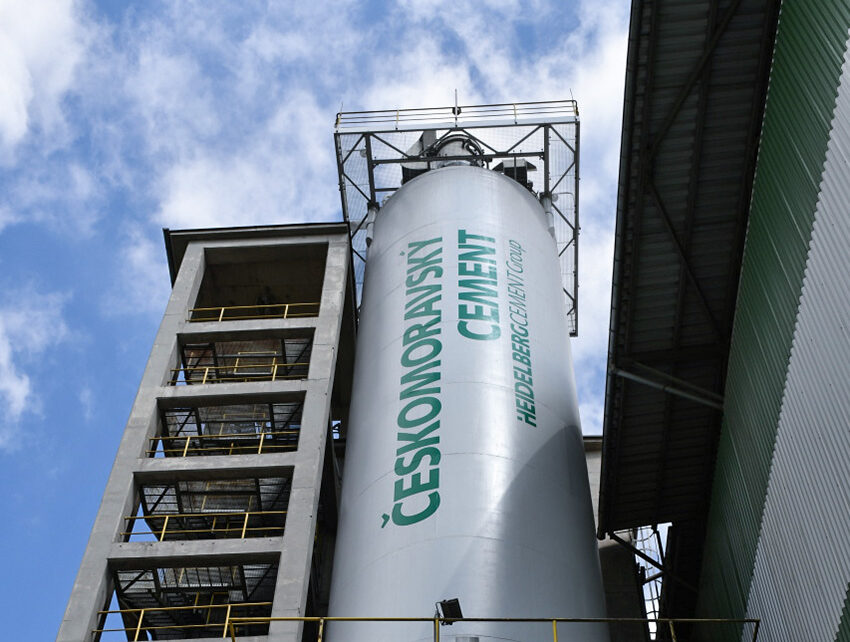 They were wrong.
"Each time it happened, it usually meant a shutdown of the whole cement grinding line for several days, which reduced our capacity by half," explains Pavel Nevlud, head of the plant's central maintenance department. "And although the machinery suppliers kept adjusting and adapting the components, the rate of failure frequency did not change."
The trouble was that although the gearboxes were fitted with sensors for monitoring bearing and oil temperatures, and although there was an oil-flow sensor in the lubrication circuit, they were not equipped with vibration sensors. This meant that any damage was usually identified late in the deterioration process, when the gearbox noise was too loud to be ignored or when a significant temperature rise was recorded in a damaged bearing.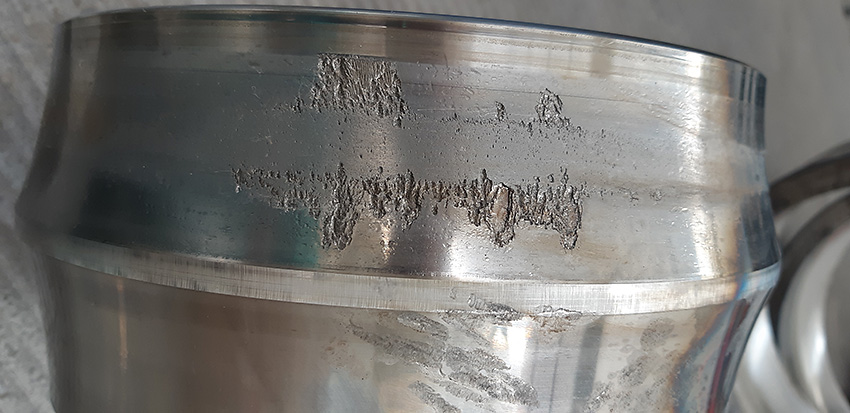 "What we really needed was to eliminate as much as possible the extent of the damage in the event of a future gearbox failure," Nevlud recalls. To do that, it was necessary to identify problems as early as possible.
It wasn't until the repair workers called in experts from SKF's Rotating Equipment Performance Centre that the tide really started to turn.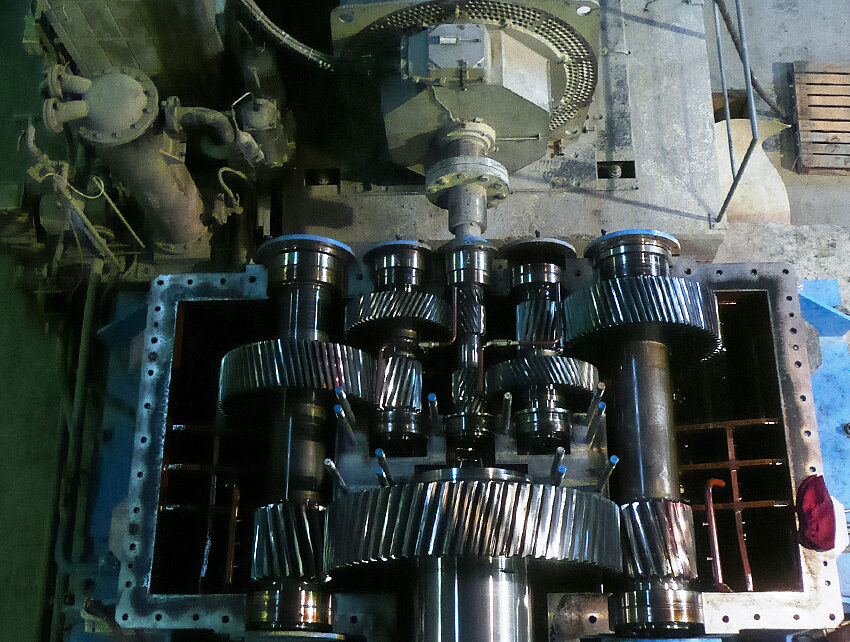 The centre's engineers installed and wired SKF's Multilog IMx online condition monitoring system – a leading player in the next generation of powerful, cost-effective solutions for a variety of condition monitoring applications.
It was the Multilog IMx system's permanently mounted vibration sensors that allowed SKF's experts to fix the cement plant's problems in double-quick time, explains SKF Regional Sales Representative Martin Niesner.
"The bearing damage resulted in increased vibration levels in defined frequencies that could be captured through our sensors," he explains.
Data collected by the sensors was automatically transferred to a host computer, which then rapidly processed it. That information enabled the Radotín plant's workers to detect faults early or even to avoid them completely, as the system automatically provided recommendations for eliminating existing or impending glitches.
What we really needed was to eliminate as much as possible the extent of the damage in the event of a future gearbox failure.
Pavel Nevlud, head of central maintenance, Českomoravský Cement
The cement plant's managers were so impressed by the turnaround in performance that, after the expiry of the gearboxes' warranty, Českomoravský Cement signed a long-term support contract with SKF.
Under the terms of the deal, SKF specialists monitor operational conditions remotely. The SKF's Multilog IMx unit constantly checks all sensors, wiring and electronics, and system messages are generated automatically.
"SKF's remote diagnostics can identify possible damage to the bearings or toothing at the initial stage," Niesner says. Unlike route-based measurements, which only provide snapshots, permanent online monitoring can distinguish between short-term fluctuations and a genuine, continual deterioration in condition.
The process saves costs and labour and enables better management of repairs, Niesner explains. What's more, his colleagues are now able to respond to glitches in a much more considered and focused manner.
"It is of course not possible to repair the gearbox while it is running," Niesner says. "It is necessary to shut down the mill and thus the entire production line. However, early identification of the occurrence of a fault usually allows this outage to be planned and prepared in order to carry out a repair."
And, he says, early planned intervention means better planning of maintenance, increased efficiency of the machinery and, of course, a greater level of safety for employees, who have permanent access to current data from their control desk.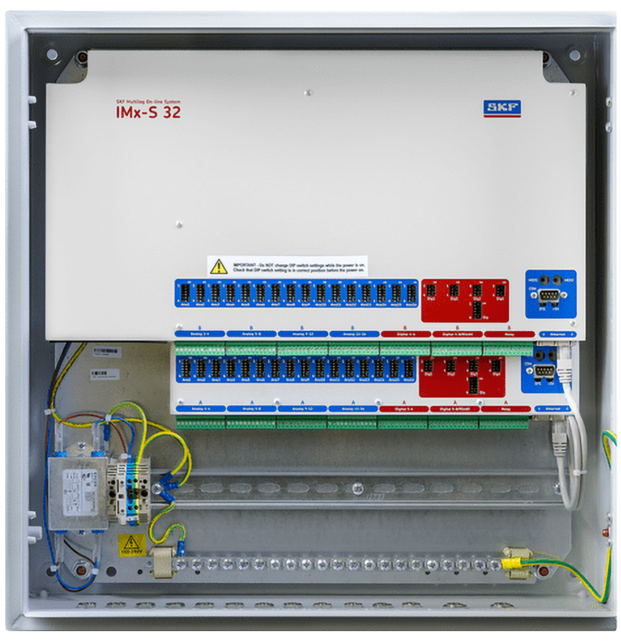 Designed for use in harsh environments, the SKF Multilog On-line System IMx-S is an affordable, powerful condition monitoring solution for many applications.
When used with SKF @ptitude Analyst software, Multilog IMx-S enables early fault detection and prevention, provides automatic advice for correcting existing or impending conditions and allows advanced condition-based maintenance that helps to optimize machine reliability, availability and performance.
The SKF Multilog System IMx-S is wall mounted, making it a discrete solution in situations where space is at a premium. Eight digital channels can be used for measuring speed, trigger and digital status. Several measurement points can be attached to one channel, and both AC and DC measurements can be taken on the same channel.
Each Multilog IMx-S comes with either 16 or 32 dynamic analogue signal inputs and eight digital channels. It is possible to configure the inputs for a variety of sensors, including accelerometers and proximity probes, to measure acceleration, velocity, displacement, temperature and other parameters. Operators can use the digital channels for event-driven data collection. They can attach several measurement points to one channel and take both AC and DC measurements on the same channel, as well as establish individual conditions for warning and alarms for each point, with levels governed by machine speed or load.
Rotating Equipment
Performance Centres
Based in the eastern Czech city of Ostrava, SKF's Rotating Equipment Performance Centre is a part of a global network of REP centres that enable SKF to efficiently analyse vibro-diagnostic and operational data and recommend appropriate steps for improving the operational reliability of production equipment.
The REP centres bring together experts in application engineering and machine condition diagnosis to provide manufacturing companies with a unique service aimed at increasing the performance of their facilities under the SKF Premium and SKF Rotation for Life programmes.
Activities:
Monitoring and condition monitor­ing of machines
Design and production of seals
Root-cause analysis
Mechanical services: inspections, bearing mounting and dismounting
Training in the field of rotating equipment performance
Remanufacturing of bearings and machine tool spindles