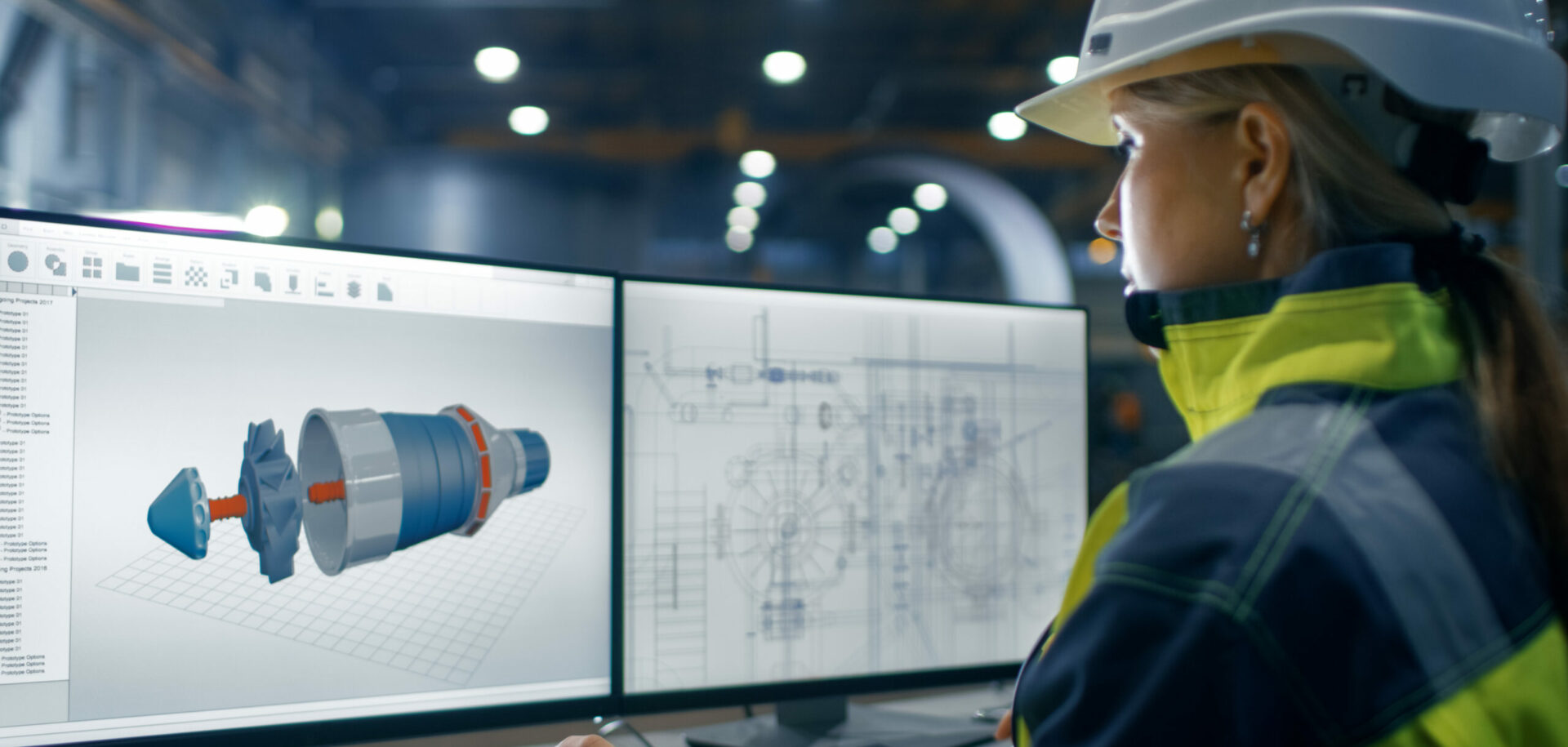 Improved quality in offset presses
Precision and speed are two important parameters within newspaper and commercial printing. SKF Actuation System Göteborg AB manufactures products that meet these demands at world-leading printing press manufacturers.
Precision and speed are two important parameters within newspaper and commercial printing. SKF Actuation System Göteborg AB manufactures products that meet these demands at world-leading printing press manufacturers.
Trends in the graphic industryare towards increased machine utilization and higher demands on flexibility. In particular, the number of small print shops is decreasing as publishers outsource their work to larger print houses that specialize in printing daily newspapers and print advertising.
This puts an even greater demand on achieving optimal print quality and a stable colour balance quickly. Presses already operate at high speeds, so to make gains in productivity, the focus is now on reducing the time required for adjusting registers and colour balance.
Register actuators and oscillating units are manufactured at the SKF Actuation System facility in Gothenburg, Sweden, with the target to handle these specific problems. These products are known as the Scandrive product range (fig. 1).
Products for colour registration
To achieve a sharp colour print, a number of base colours need to be placed on top of each other with high precision. The human eye can recognize deviations down to a few hundredths of a millimetre, depending on the media printed (fig. 5).
The print is engraved on a plate that is mounted onto a plate cylinder in the machine. Each base colour needs its own plate, and the number of colours defines the number of print units needed to print one page. The plate cylinder rolls against a blanket cylinder, which then transfers the picture over to the paper. This is the basis for offset printing. By positioning the different plate cylinders in relation to each other, the colour dots will be placed in position for a sharp picture.
Register actuators from SKF have been developed for these applications to reach basic requirements such as:
high resolution

minimal backlash

high stiffness.
Basic operation
Register actuators are compact units that are based on a unique reduction gear prin-ciple and are combined with a precision trapezoidal screw, where the play between the screw and nut can be adjusted to minimize the backlash. High gear reduction results in excellent resolution, which also contributes to the very good positioning capabilities. One "half step" on a stepper motor defines a minimum increment of 0.00012 millimetre.
A thrust bearing arrangement is used in the interface between the register unit and the printing cylinder. This absorbs the speed difference between the printing cylinder and the screw of the register unit. This thrust bearing also incorporates a radial displacement of a few millimetres that enables the plate cylinder to make parallel adjustments for print on/off. Distinct mechanical end stops prevent jamming if the equipment should accidentally run outside the normal working range.
The SKF register unit is supplied as a ready-to-install unit that can be fitted in virtually no time during assembly (fig. 4).
Oscillating rollers
In offset printing, water is added to make sure that the ink is attracted to the "right" dot on the printing plate (fig. 8). It is essential that the balance between ink and dampening can be controlled accurately and that this balance is achieved quickly during start-up. A long start-up time means that the press will produce more paper waste, which becomes costly in the long run. SKF has a concept, "BeyondZero," that aims to make sure that its application solutions reduce the negative environmental impact by offering positive benefits. The balance is altered by rubbing ink and water by the use of oscillating rollers. A number of rollers are driven with an axial movement of some milli-metres while they also rotate.
With an improper balance between ink and water, problems such as ghosting (fig. 6) and stripes (fig. 7) will occur. The oscillating function is very important to avoid these problems. The SKF products fit into a wide range of roller configurations from standard newspaper print to more high-quality applications within sheet-fed and security printing.
Internal oscillators (fig. 2) can be an excellent option for tricky and compact press configurations or during an upgrade. SKF's internal oscillators are mounted inside the roller tube. A drive unit generates the oscillation, and one or two bearing units are needed to handle the radial bearing arrangement for the roller.
When upgrading existing presses, the internal oscillators are an excellent choice since they require no extra space. Neither is an extra drive needed, due to the simple drive via friction from other rollers.
In situations where cost-effective solutions that don't infringe on design flexibility are sought, the SKF external oscillator can be the solution (fig. 3). The unit is mounted outside the press foundation with the opportunity to be connected to the roller drivetrain. This offers advantages in synchronizing several oscillating rollers to avoid unbalance. For smaller presses, where this is not an issue, the unit can be connected directly to the roller for friction drive.
Traditional oscillation solutions are often driven via worm gears or crankshafts. This often limits press design since such solutions need a large oil bath and placement on the drive side. SKF's external oscillators are flexible and can be mounted on both the drive side for connection to the oil system or the operating side as a sealed and grease-lubricated unit. All SKF oscillators are based on a well-proven technology, with a reduction gearbox to achieve a wide range of reduction options to meet different oscillation frequencies. The oscillation is generated via a follower in a deep precision-milled sinusoidal track. Balanced units enable high speed, and, with flexibility in oscillation frequency and stroke, suitable combinations can be selected to make sure that inertia forces and vibration frequencies are within acceptable limits for the press.