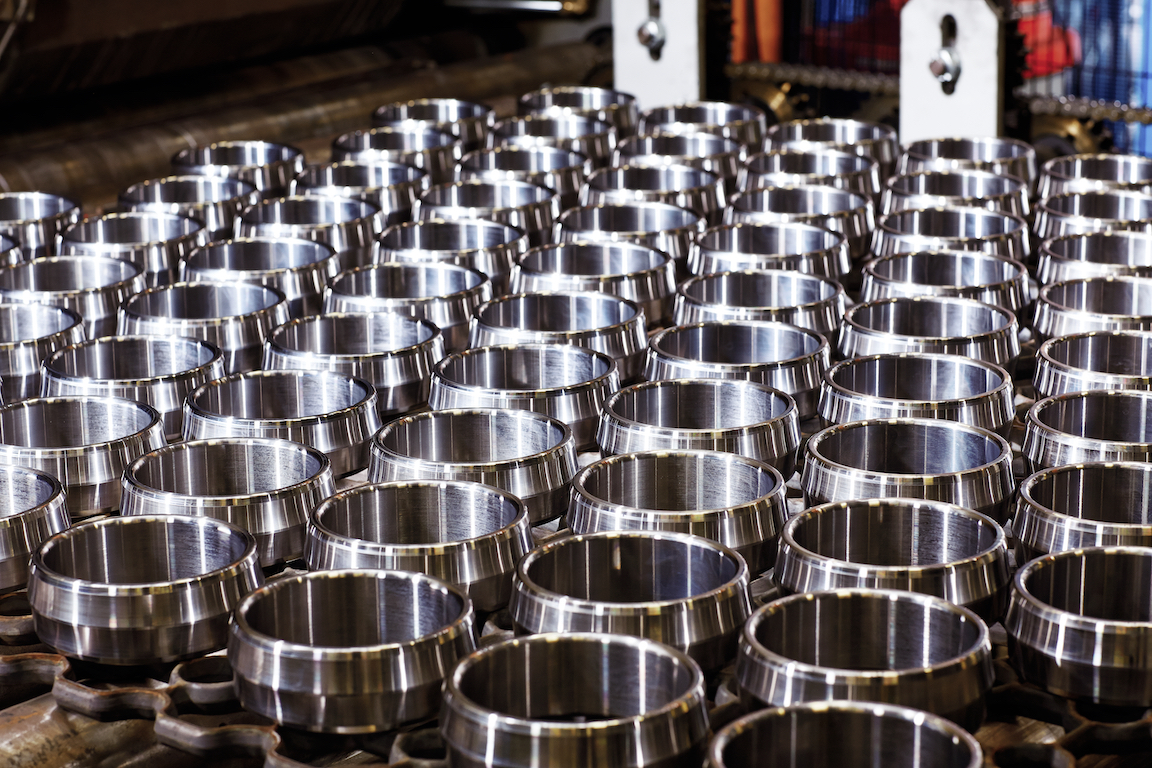 India at full blast
Indian business leader Ramesh Kymal believes wind power can solve his country's power crisis.
India, which has one of the world's fastest-growing economies, is challenged by a chronic shortage of electricity. The country faces a possible power deficit of more than 10 percent. Ramesh Kymal, the chairman and managing director of Gamesa Wind Turbines (P) Ltd. (a wholly owned subsidiary of Spain-based Gamesa Group), says the solution is clear: India needs wind energy. "We don't have natural resources," he says. "We don't have enough coal of good quality, we don't have oil, and we don't have any gas, which means we are dependent on foreign supplies."
Kymal, also chairman of the Indian Wind Turbine Manufacturers Association, is driving wind energy development in India in order to boost the country's domestic power supply. He anticipates big growth. "We have put up a memorandum to the Planning Commission of India that in the next 10 years we can produce 70,000 megawatts [MW] of wind," he says. "The estimated potential in India is between 200,000 to 600,000 MW. Today there is only 16,000 MW on the ground, so the potential is huge."
While Kymal is a 19-year industry veteran, the company he heads is an up-and-coming player in the Indian marketplace. In less than three years' time, Gamesa Wind Turbines has reached the No. 4 position, with a 10 percent market share. "Hopefully by the end of the year we'll be No. 2," Kymal says with a smile. For the Gamesa Group, India now accounts for about 20 percent of the megawatts sold by the Group globally; that figure is expected to increase to 30 percent.
Kymal attributes a big part of Gamesa's success in India to the company's embrace of local knowledge, rather than a one-size-fits-all approach. When he was approached by Gamesa in early 2009, Kymal was offered the freedom to build up a local organization from scratch, and he would be able to focus on making products suited to Indian needs.
SKF is one of Gamesa's main suppliers globally as well as locally in India. In 2010, SKF inaugurated a large-size bearing factory in Ahmedabad, in Gujarat, supplying main shaft bearings for Gamesa India's 850 kW turbines and 2 MW turbines. SKF also supports Gamesa India with couplings, lubrication systems and slewing bearings.
"Unlike some other markets that are purely price-conscious, we are a value-conscious market, which makes it a bit more challenging … but much more interesting to do business because you are not merely giving out something that is cheap," says Kymal. "You are giving something that adds value across the value chain. And of course reliability is the most important factor here. Reliability comes only if you have good quality and good back-up service."
Gamesa Wind Turbines has more than 1,000 employees, and roughly 40 percent of them are service personnel. "The first machine is sold by marketing," says Kymal. "But the second and third and fourth machine is sold by good service."
Also topping Kymal's agenda is the strengthening of local innovation and product development. An R&D centre was recently inaugurated in Chennai, where Gamesa India has its headquarters. "Our problems here are very different from the rest of the world," says Kymal. "It is essential to lead R&D right here in India because we know where the shoe is pinching. And we have the technical expertise to overcome that. All we need is methodology, the accumulated experience of the broader organization, which of course Europe can provide. But I feel that the R&D centres should be right where the action is."
Gamesa is also going local in terms of the supply chain. A year into its Indian establishment, the company was already drawing 40 percent of its components from India, and Kymal's target is to increase that figure to 70 percent. Apart from the advantages of avoiding exchange risks and expensive import duties on components, cutting down on long haul transport brings significant environmental benefits. "We look at our carbon footprint very seriously, which means we are trying to get our suppliers as locally as possible," Kymal says.
Exploiting the wind energy potential in India, like everywhere in the world, requires convincing political and business communities. But perhaps more important, says Kymal, is informing and changing attitudes among the general public. Gamesa India recently launched a campaign to raise awareness about wind power and its benefits. "We need to connect to the general population, who still think wind is something very 'intellectual'," says Kymal.