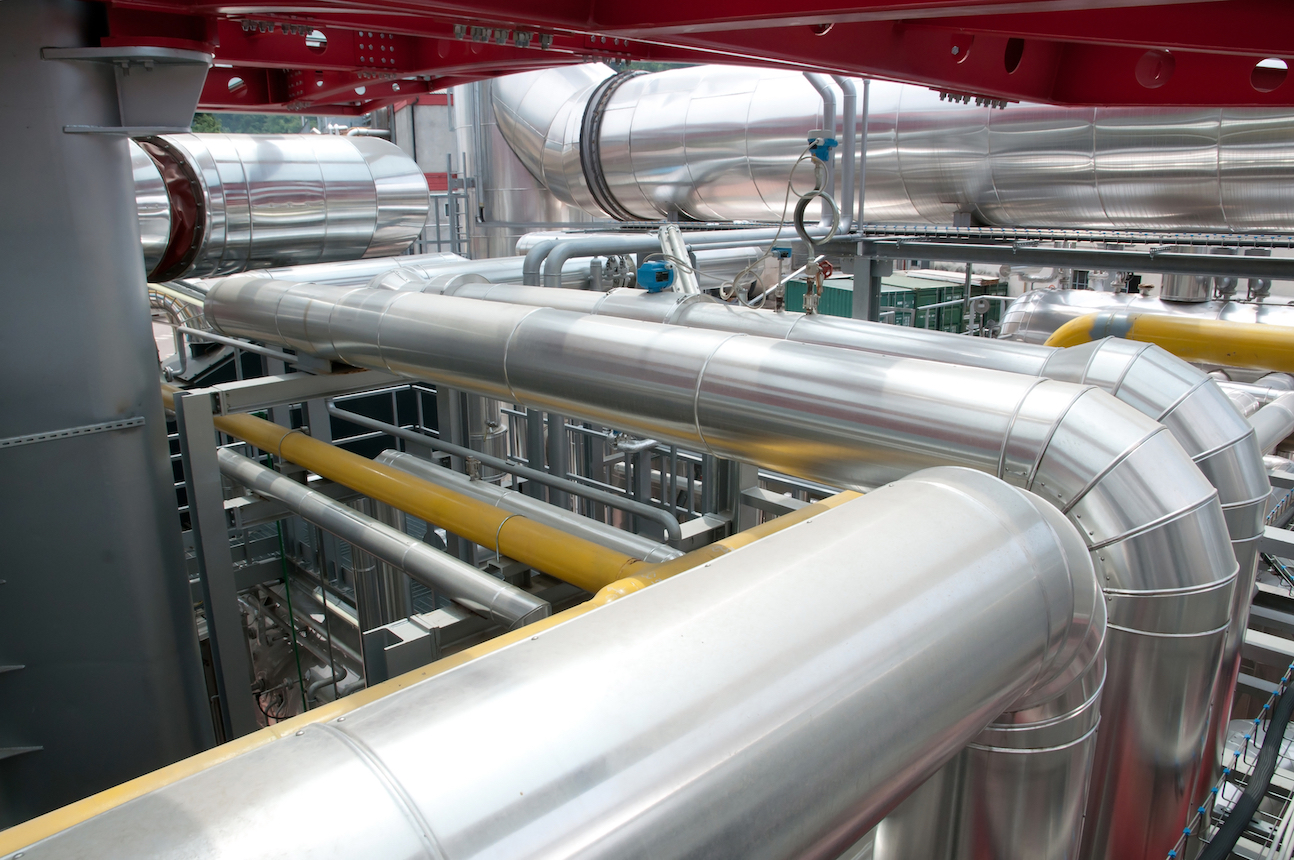 Mopeds built for you
Motorised two-wheelers are the vehicles of choice on India's crowded roadways. Now, TVS Suzuki is ensuring that those two-wheelers come in an increasing number of models and styles, all designed with the needs of this growing market in mind.
Summary
Indian partnership
TVS Suzuki is working to become India's leader in motorised two-wheelers; SKF has a partnership agreement with TVS, supplying all their ball-bearing needs.
The three-year contract was signed in September 1997. SKF delivers 85,000 ball bearings weekly. With greater production efficiency, SKF has been able to meet the prices required by TVS without compromising quality.
SKF supplies ball bearings that are used to support the crankshaft of TVS's motorcycle engines and to support the counter shaft and drive shaft of the gearbox. SKF bearings are also used in the front and rear wheels. To facilitate quick dismantling of the rear wheel without undoing the wheel sprocket, the sprocket carrier is mounted on a single ball bearing.
SKF ball bearings are the main bearings of the crankshaft used to support the clutch shaft of the variomatic transmission and the rear wheel axle of the TVS Scooty. The front wheel hub is supported on two SKF ball bearings.
In TVS mopeds, SKF ball bearings are used to support the engine crankshaft and the two wheels. SKF operates two factories in India, one in Pune and one in Bangalore. Pune was initially set up in 1965 as a batch production plant with a mix of automatic and semi-automatic machinery. Today it has a work force of 2,300. Its yearly production includes 16 million deep groove ball bearings of 40 different sizes, 5 million taper roller bearings of 66 sizes, and textile components for five products.
The Bangalore factory, which has 480 employees, was established in 1989. It runs on a staggered work schedule and operates around the clock. This has led to improved productivity and cost efficiency and has enabled SKF to increase its production from 2.2 million bearings in 1989 to around 30 million in 1997.
Motorised two-wheelers are the vehicles of choice on India's crowded roadways. Now, TVS Suzuki is ensuring that those two-wheelers come in an increasing number of models and styles, all designed with the needs of this growing market in mind.
Navigating an Indian highway can be tricky. Apart from the ruggedness of the road, a traveller must negotiate a path through a swarm of the ubiquitous motorcycles, mopeds and scooters.
In a country with a population of nearly a billion, where most people can't afford a car, motorised bikes have become the most popular means of personal transport. The success story of the Indian two-wheeler is also the story of TVS Suzuki in India, fast becoming a leader in the country's motorised bike industry.
TVS Suzuki, a division of Sundaram Clayton Ltd, India's leading supplier of commercial braking systems, began in the 1970s with a vision – that of the late Trichur Sundaram Srinivasan, chairman of Sundaram Clayton. Srinivasan saw the need for a new type of affordable personal transport vehicle for the Indian family – a vehicle that could carry two people, withstand India's variable road conditions and weigh less than 150 kilograms. His vision translated into a new type of moped, the TVS 50, which quickly became a runaway success, according to Ramasubbu Subramanian, executive vice president of the company.
TVS, as the company's new moped division was named, began producing the TVS 50 in 1980 in a factory set up for this purpose in Hosur, a town straddling the southern states of Tamil Nadu and Karnataka, about 30 kilometres from Bangalore. The factory was licenced to produce 60,000 mopeds a year.
In 1983 TVS developed a second moped model, the 50cc TVS Champ. It featured a more streamlined body shape than the TVS 50 and was designed to capture the urban commuter market. The Champ was aptly named – it achieved two world records for endurance. In June 1992, in the first-ever such event for mopeds, it was driven non-stop for 248 hours on a specially made track in the southern city of Chennai (the engine ran continuously over the 11-day period, even while the Champ was stopped for refuelling or tyre changes). It also achieved a record for high-altitude endurance – in a contest on the Khardungla Pass in northern India, one of the highest motorable roads in the world.
TVS now manufactures five types of mopeds, ranging in size from 50cc to 70cc, and has cornered nearly 50 percent of the Indian market. In 1983, the Indian government opened up the industry to allow foreign investment, which in turn paved the way for Sundaram Clayton to enter into a merger with Suzuki Motor Co. of Japan, and together the companies began producing both motorcycles and mopeds under a new name, TVS Suzuki.
More motor bikes
In 1984, TVS Suzuki pioneered a new era of 100cc motorcycles. In 1997 the company had five models on the road. They are: the Shogun 110cc, a powerful bike with a 14 bhp engine; the Samurai, commonly referred to as the "no-problem bike"; the Max100, the most affordable model, priced to cater to India's urban and rural middle class. The most recently launched is the Shaolin, the country's first five-gear 140cc motorcycle; and then there's the MaxR, the standard version of the Max100. In 1997 TVS Suzuki captured 25 percent of India's motorcycle market.
In 1993, the company introduced the TVS Scooty, a 60cc ungeared scooterette, which is manufactured with both an electric start and a regular kick start. The TVS Scooty has picked up 6 percent of India's scooter market; thus far more than 100,000 have been sold in India's urban centres. It is even being exported to international markets in Latin America and Africa.
Today, TVS Suzuki is India's second-largest producer of two-wheelers. More than 3 million TVS vehicles are currently travelling the country's roadways. The company has an annual turnover of around US$240 million.
TVS Suzuki's manufacturing plant in Hosur, which now produces both mopeds and motorcycles, is set up to be able to negotiate the switch on the assembly lines from one model to another in minutes.
Key objectives for the plant include total quality control (there are 80 quality control circles in the plant) and total employee involvement using progressive Japanese work strategies that involve the entire 3,500-member work force.
The results speak for themselves. In 1996, TVS Suzuki grew by 37 percent – overall growth in the two-wheeler industry in India was only 18 percent. In 1997, when the industry held steady, the company improved its market share by 2 percent to 19 percent.
The company's rapid rise in the market won it the "Emerging Corporate Giant" award in November 1996, presented jointly by India's Economic Times and the Harvard Business School Alumni Association in India.
SKF has played a major role in TVS Suzuki's development, says Subramanian. The relationship between the two companies began when TVS first opened its moped division. At that time the company was buying perhaps 50 percent of its ball bearings from SKF and the rest from other suppliers.
During the intervening years, SKF has had to work both to keep up with TVS Suzuki's growth and to remain competitive in an increasingly liberalised market, says Srinivasan Rajan, manager of the SKF factory in Bangalore. It has significantly increased production in its factories in both Bangalore and Pune. By 1996 SKF was able to meet TVS's increased demands at a competitive price, without compromising quality.
At the same time SKF offered additional incentives, including weekly and even daily delivery (because of the proximity of the two factories), maintaining stock for TVS Suzuki on a monthly basis. There is also a computer link between the two companies, which allows TVS constant access to SKF stock and flow of material.
In exchange, SKF asked for 100 percent of TVS's ball-bearing business. The timing was ripe for a partnership, says TVS's Subramanian. TVS had already begun to formulate a company policy to limit the number of vendors and at the same time to develop close partnerships with those remaining, treating them as extensions of the company family. On September 3, 1997, a three-year contract was signed making SKF the sole supplier of ball bearings to TVS.
By the end of 1997, SKF had supplied 3.2 million bearings of 16 different types to TVS Suzuki at a rate of about 85,000 per week. Now TVS Suzuki is in the process of developing new vehicles: two new moped models as well as a 150cc motorcycle and a geared version of the Scooty. SKF will contribute to all new project development, says Subramanian.
Ruth Rembaum-Max
a journalist based in New Delhi