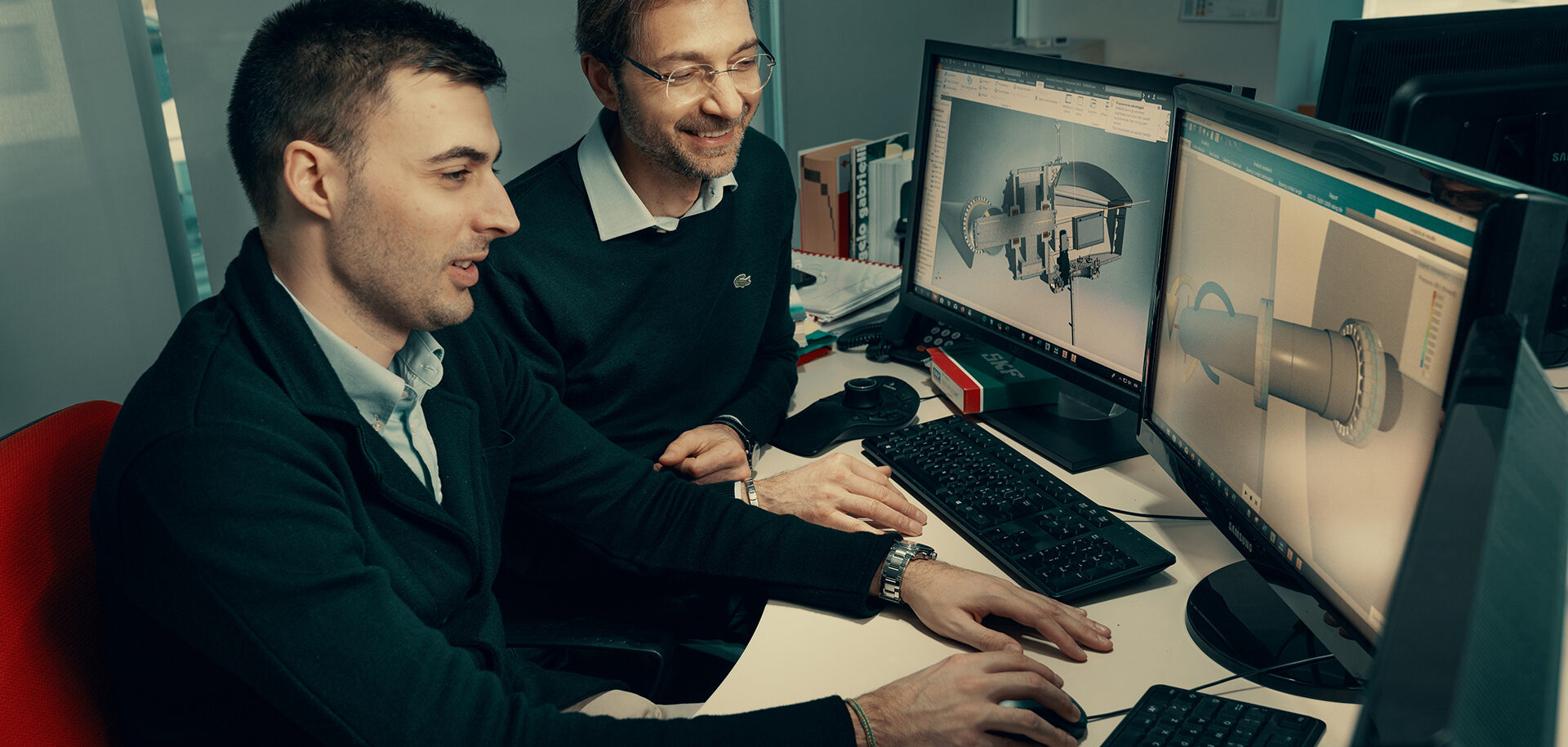 Simulation software saves the day
SimPro Quick, SKF's simulation software, came to the rescue when engineers at Italian-headquartered ESPE faced a seemingly insoluble alternator problem.
Engineers at ESPE, an Italian company that designs and installs renewable energy systems, were facing a problem. In 2012, they planned and built a 10 MW hydroelectric plant in Săpânţa, in northern Romania. It comprised four generators and as many turbines, each duo producing 2.5 MW. After five years of operation, however, the generator started to break down. Meanwhile, its supplier had gone out of business.
Simone Mariga, an ESPE managing partner, and Sergio Toniato, of ESPE's technical department, suspected that the alternator's bearings were involved in the breakdowns, but they couldn't be sure because the supplier was no longer around to provide information.
Founded in 1974 in Padua, Italy
CEO Enrico Meneghetti
Headquartered in Grantorto, Italy
Privately owned
Annual revenue of 25 million euros
Products: Design and installation of green-energy systems, including wind turbine generators, cogenerators and biomass-based solutions, photovoltaic solutions, hydroelectric turbines and power plants
Website:
www.espegroup.com
They turned to ESPE's Italian bearings supplier, Berto srl, a company with 70 years of experience in supplying industrial and equipment. Berto, an SKF Authorized Distributor, in turn contacted SKF, one of the manufacturers the company represents. In 2019 SKF sent one of its specialists in Romania to collect data in Săpânţa and share it with colleagues at SKF in Italy.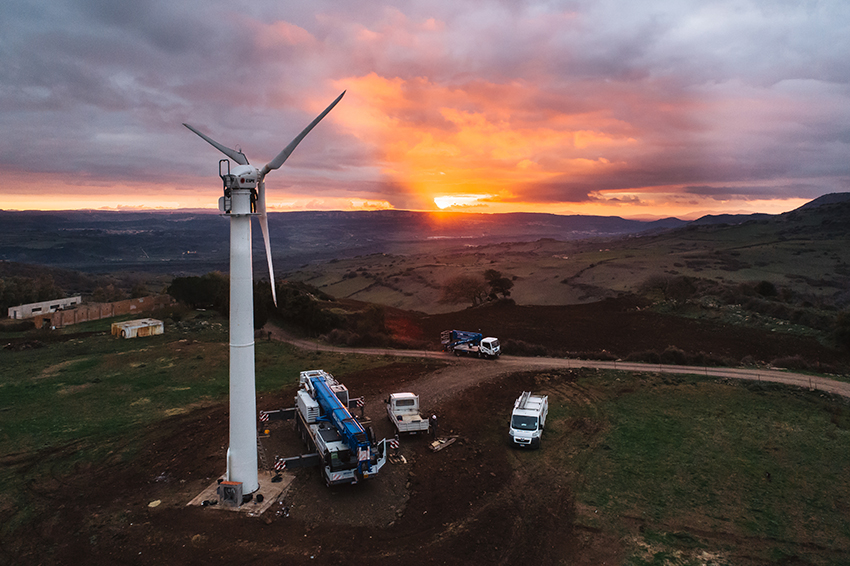 Their analysis was that the bearings in use were neither well sized nor well mounted for the extremely variable load conditions at Săpânţa. To come up with a solution, the team needed to recreate the initial design as precisely as possible without input from the now-defunct supplier. What to do?
The SKF software was intuitive to use and the result was extremely refined.

Sergio Toniato, ESPE technical department
The solution came in the form of SimPro Quick, SKF's simulation software. The software, introduced in 2016, evaluates the bearing arrangement designs and their field performance based on relevant application requirements and operating conditions. Toniato had used simulation software from other suppliers in the past but had found the software to be not much more than automated product catalogues. By comparison, SimPro Quick has multiple modelling capabilities and takes into account bearing loads, shaft deflection, loaded zones, contact stresses, friction, frequencies, bearing life, grease life and relubrication intervals.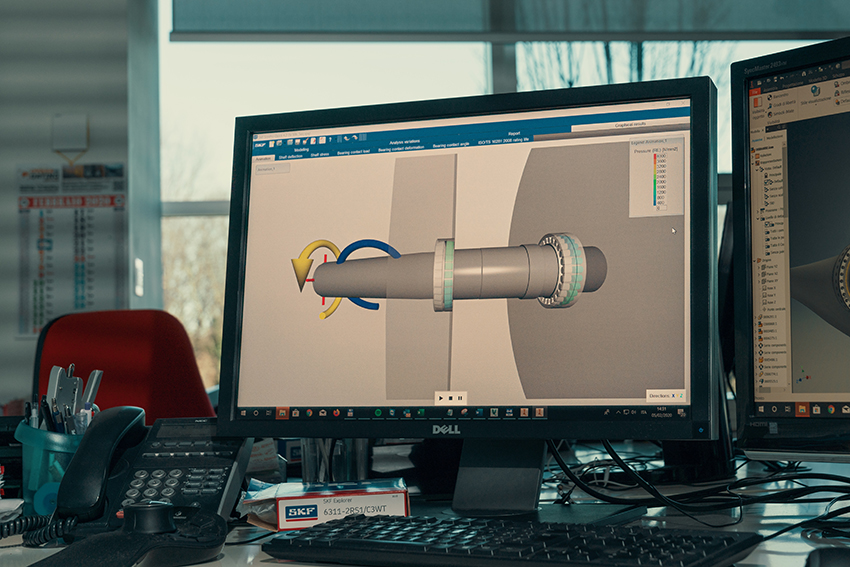 "The SKF software was intuitive to use and the result was extremely refined, with negligible margins of uncertainty," he reports.
Another advantage of SimPro Quick is that it communicates easily with SimPro Expert, SKF's internal software for bearing analysis, so the ESPE and SKF engineers were able to speak the same language when they exchanged information, and they could do so quickly and easily.
SKF used data from SimPro Quick to do a root-cause failure analysis of the bearings vis-à-vis the design of the generators. The analysis helped ESPE develop a viable solution with appropriate bearings.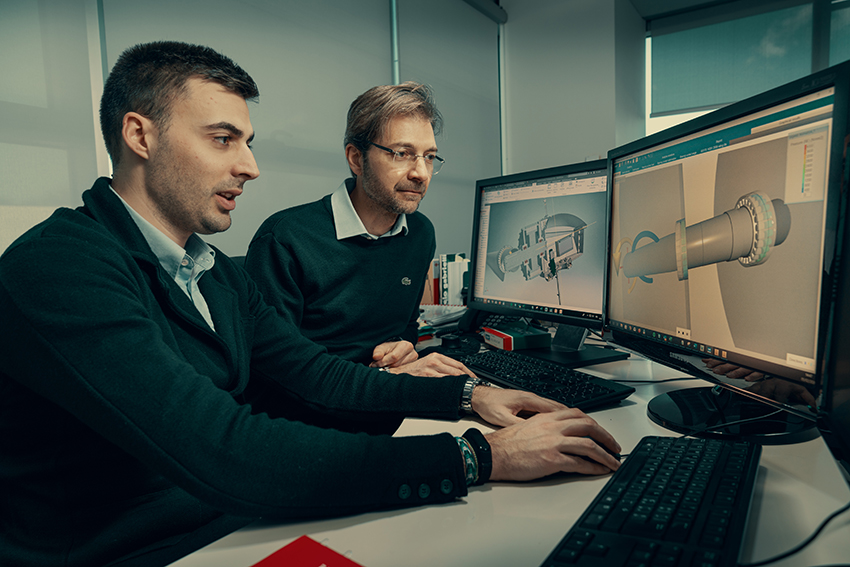 Now, six months after implementation, the Săpânţa plant operates with a 25 percent improvement in productivity (due to reduced downtime) and a 30 percent increase in savings (thanks to the lower cost of maintenance). ESPE's technical department is using the software as a verification tool and as an instrument for project planning and analysis. "We used to study how the size of a bearing would affect its durability," says Toniato. "Now we can also gauge the impact of various types of lubrication and lubricants."
Mariga points out that the company uses SimPro Quick on a daily basis for its growing wind turbine business. But that is only the beginning of the software's potential. Fabio Meneghetti, purchasing manager and a managing partner of ESPE, comments, "We have seen a reduction in planning time because the software is a big help to the technical department. Purchasing decisions for bearings and lubricants are more detailed and precise, and we are saving time in supply inventory. We feel the impact company-wide."
What began as a problem to be solved has become a market opportunity for future growth.