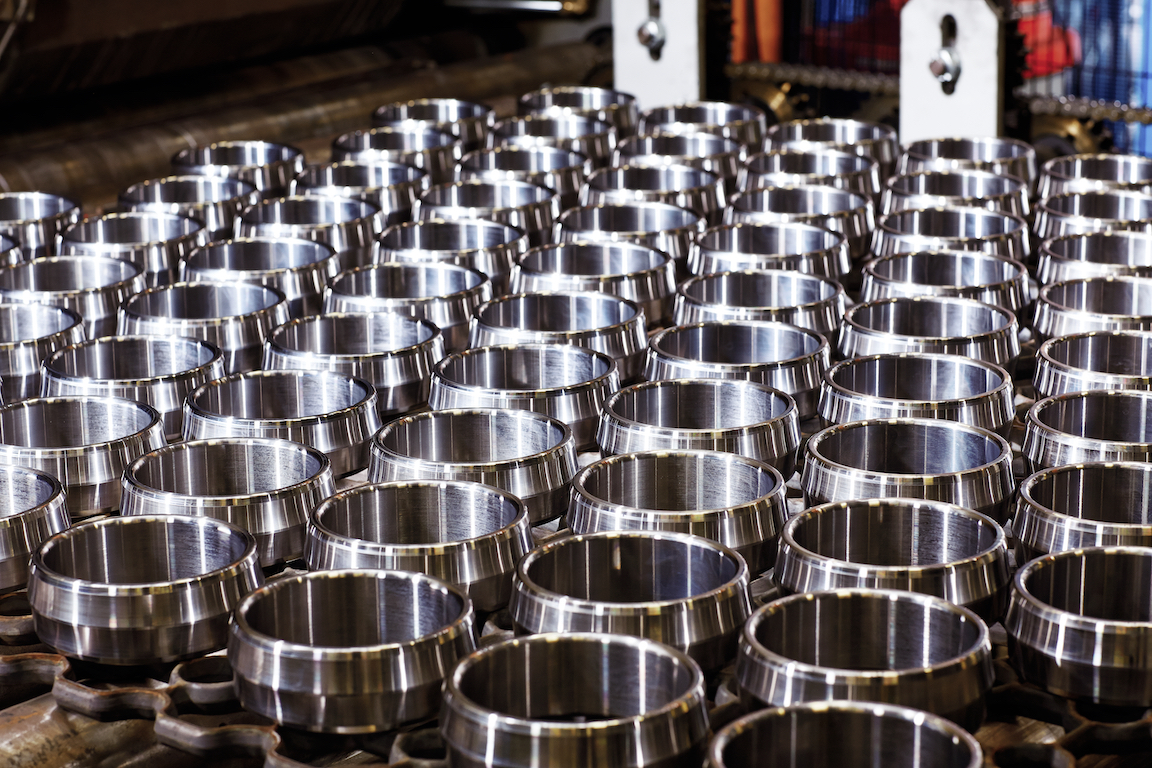 Smelter shelter
A reinforced relationship between SKF and Konkola Copper Mines in Zambia has proved a major success for both sides.
The Konkola Copper Mines (KCM) is one of Zambia's largest mining and metals companies. Its success stems from a policy change, effected in 2004 when the company was taken over by the multinational Vedanta Resources, which bought the KCM assets from global mining company Anglo-American.
KCM has reinforced its purchasing policy, resulting in multiple effects such as reduced costs and ensuring timely delivery of critical machine parts.
Wilfred Tembo, managing director at SKF Zambia, hailed KCM management's commitment to working with companies that can provide quality, reliability and performance.
This assessment was backed by KCM Chief Commercial Officer Atul Mittal, who believes the company's excellent relationship with SKF is likely to lead to a sustained relationship.
"We have rationalized our supplier base, and we're buying only from authorized people, the real manufacturers," says Mittal. "That's making a lot of difference."
The priority for KCM today is to push up production while at the same time continuing to reduce costs – and the company is looking to SKF to help it do just that.
Ganapathy Govindarajan, KCM's vice-president of engineering, says that the company will remain focused on efficiency as a way to produce at low cost and that SKF, which has been involved in some of the KCM projects, will remain a key partner.
SKF played a role in delivering parts to the Nchanga smelter in June 2008 and was awarded a reliability/predictive maintenance contract for the smelter, then still at the commissioning and construction stage. A four-person team of SKF technicians moved on-site to provide round-the-clock advice and assistance.
"The key element of the team's role was the collection and analysis of vibration and machine data," explains Dave Coates, sub-Sahara manager of SKF Reliability Systems. "This was used to alert KCM to potential failures in the smelter and to identify their root causes, thus avoiding machine failures and reducing downtime."
The 311,000-tonne-capacity smelter, which became fully operational in October 2008, is the only direct-to-blister smelter in Zambia and one of only a few in the world based on this technology.
"Since the smelter has been in commission, SKF's monitoring has helped us avoid downtime, which is the critical thing," says Rajesh Luhadia, KCM's head of engineering.
KCM, an integrated copper producer, is a subsidiary of Vedanta Resources Plc, a London-listed diversified FTSE 100 metals and mining group with operations in Australia, India, Ireland, Namibia, South Africa and Zambia. KCM operates two mines at Nchanga, Zambia, comprising an underground mine and four open pits, as well as the Nchanga smelter, Konkola mine, Nkana refinery and the Nampundwe pyrite mine. KCM is also Zambia's largest private sector employer, with more than 20,000 permanent and contractor employees.
 The Konkola Copper Mines head office is located in Chingola in the ­Copperbelt Province in Zambia. KCM has operations in Chililabombwe, ­Chingola, Nampundwe and Kitwe.
 KCM's primary products are copper, cobalt, pyrites and acids.
 KCM's products are primarily exported to the Middle East, Asia, Africa and Europe.
 KCM aims to be one of the top 10 copper mining companies in the world.
"We're currently achieving constant equipment availability at the 97 or 98 percent level, and that's down to teamwork between SKF and KCM engineers," he says.
The success of the smelter project led to SKF being commissioned to carry out reliability/predictive maintenance analyses at other KCM operations. In May 2010, SKF was awarded a consolidated contract for all KCM's Zambian sites and plants. The contract is worth around 1.5 million euros over a three-year period.
This was followed in December 2010 by a three-year contract for product supplies with an option to extend for five years.
Today, a team of 14 SKF technicians is based at the KCM plant to provide round-the-clock backup and support.
Suhail Sheikh, KCM's commercial controller at Nchanga, says: "The add-ons from working with SKF are the technical advantages we get. We're not experts in bearings, and when we have issues we can go to them and get their expertise and advice."
Life-cycle management
SKF'S contribution to KCM is based on the concept of life-cycle management, whereby a client is provided with a complete range of services enabling it to:
Extend service life

Reduce mainten- ance costs

Increase availability.
 "The aim is to use all SKF's knowledge and capabilities to increase the life of a client's assets and reduce their total cost of ownership [TCO]," says Keith Meyers, SKF's global segment manager, Mining, Mineral Processing & Cement.