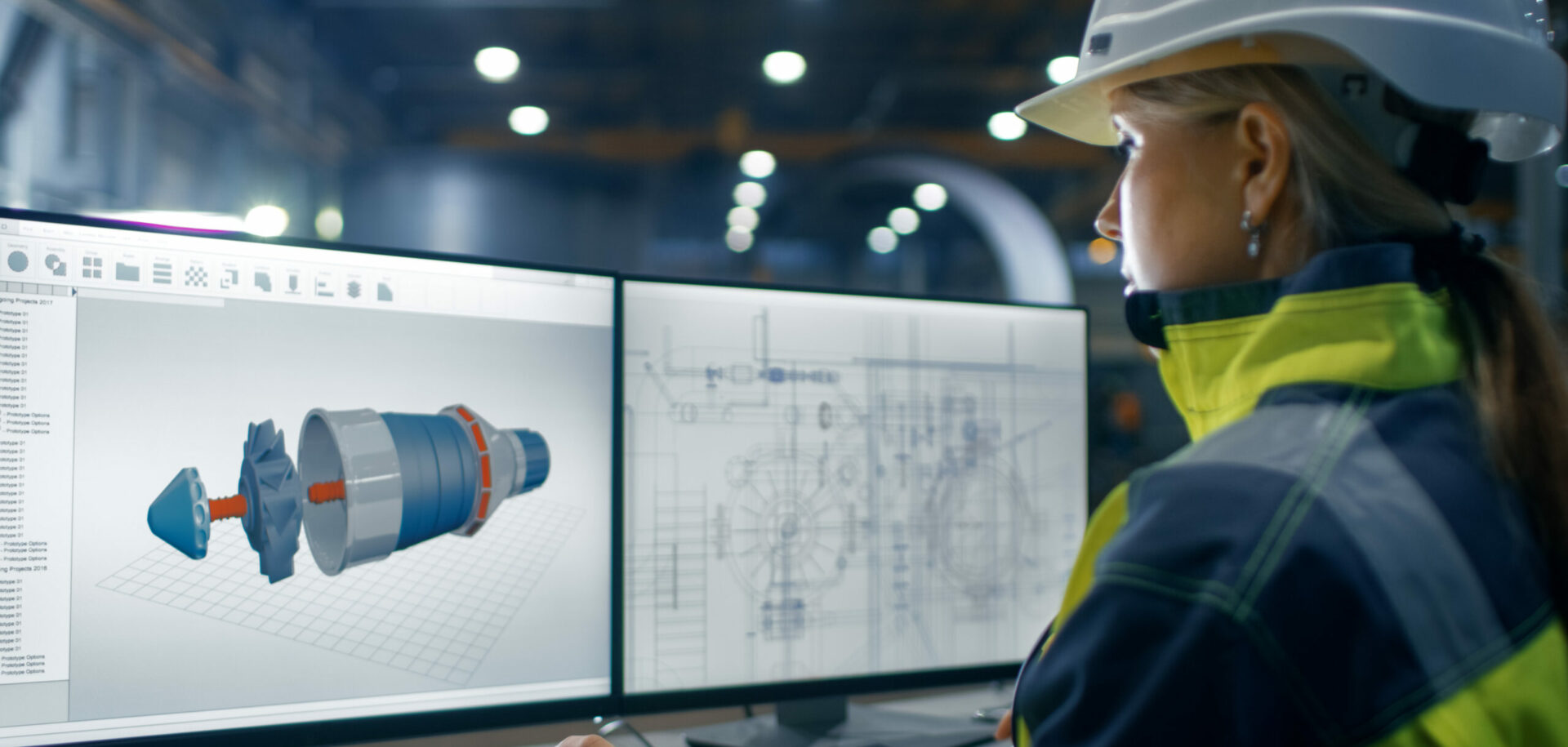 Summary
The bearings behind wind power
For control of the rotor blades on each wind turbine, Scanwind uses three sealed SKF slewing bearings (outer diameter 2,630 mm), each with an automatic grease lubrication system at the connection of each blade to the hub. The bearings are static when the blades spin, but when the turbine needs to be shut down, the bearings help to rotate the blades "out of the wind."
SKF also supplies two turbine bearing units for each machine – a spherical roller bearing (SKF 249/950 CA/W33) and a toroidal roller bearing (SKF C30/710 M), each with bearing housings and automatic oil lubrication systems. SKF also supplies bearings to generators from ABB and Siemens, as well as the couplings that connect the generators to the turbine shafts.
SKF does advanced calculations on the bearing units – such as lifetime, stress and deformation – based on the loads specified by Scanwind. Erik Olrog, application engineer at SKF Scandinavia, says "We want to take a bigger responsibility in our customers' wind turbines." SKF aims not just to deliver components, but to be able to supply the customer with complete solutions.
A new wind turbine simplifies the mechanics in machinery, bringing down maintenance costs considerably.If there is one aspect to modern, utility-scale wind turbines that causes dismay from their makers, it is that their sheer dimensions and placement do not lend themselves to an easy service visit. First, the gearbox contains a complicated piece of machinery, situated sometimes as high as 80 to 100 metres above the ground – just where the wind blows hardest. Second, since wind turbines are installed where winds are strongest, it isn't always easy to get to them. The current wave of offshore wind farms going up in the rough waters of the North Sea makes maintenance even more challenging.
The service budget is just what the Norwegian/Swedish ScanWind Group AS has in mind with a new 3 MW wind turbine that the company says will only need maintenance once a year. The turbine is specially developed with offshore use in mind.
Bengt Göransson, technical director of the ScanWind Group and manager of its Swedish subsidiary, SW Vindkraft AB, says the secret is in simplification. Most of today's wind turbines use a gearbox to help convert blade rotation into high-speed rotation for electrical generation. Scanwind's machines don't contain a gearbox at all.
Instead, says Göransson, the rotating blades activate a rotor with permanent magnets that, together with a cable-wound stator, can generate electricity and send it directly to the grid, eliminating the need for a transformer. The system works on the same principle as a dynamo bicycle-light generator, which is directly powered by the spinning wheel of the bike.
There are other commercial models of wind turbines on the market without a gearbox, but Scanwind's differs in its use of the permanent magnet generators, which eliminate slip-rings. "No moving part of the generator is in contact with another moving part," Göransson says. In addition, automatic lubrication systems for blade and turbine bearings (supplied by SKF) and other components need only an annual tending to, for a refill and an exchange of lubricants, respectively.
The weight of the iron magnets does pose a disadvantage. The Scanwind nacelle – the structure holding the generator sitting high on the tower and connected to the rotating blades – is estimated to weigh 350 tonnes, more than twice that of a similar-sized turbine. For this reason, a special construction lifting device is also under development, Göransson says.
Maintenance costs are projected to be about a third of a euro cent per kWh of electricity generated – about half of today's usual cost, he says. The total cost to produce electricity is projected to be about two and a half euro cents per kWh.
State support
There is one catch. The turbine does not yet officially exist. Two different versions of the unit are under development in Sweden and Norway, both with partial state support. Scanwind is designing everything on the machines but the electrical systems.
In Sweden, the Näsudden III demonstration project is being built for Vattenfall, the state-owned utility. ABB is developing the permanent magnet high-voltage generator and the electrical system, which it calls "Windformer." This technology can eliminate the need for a transformer station, which is looking like a much-needed advantage offshore. Göransson says ABB has tested the technology in hydropower plants and in its own test turbine.
In Norway, a similar project is being built for regional utility Nord Trøndelag Elværk, and German Siemens is developing the electrical system. This machine uses slightly different technology, leading to a weight reduction of about 100 tonnes.
Both models are in their final design stages, and the Windformer generator will soon be ready for testing. Test turbines are expected to be erected by summer 2002, and the expectation is that they will go commercial in 2003.
"Our main purpose is to get a home wind-power industry developed in Norway and Sweden," Göransson explains, adding that countries with the most successful home wind-power markets – such as Germany and Denmark – are the ones furthest along in promoting wind and setting national generation goals.
Jack Jackson
a freelance journalist based in Århus, Denmark
illustrations Nya Perspektiv Design Ab and Scanwind