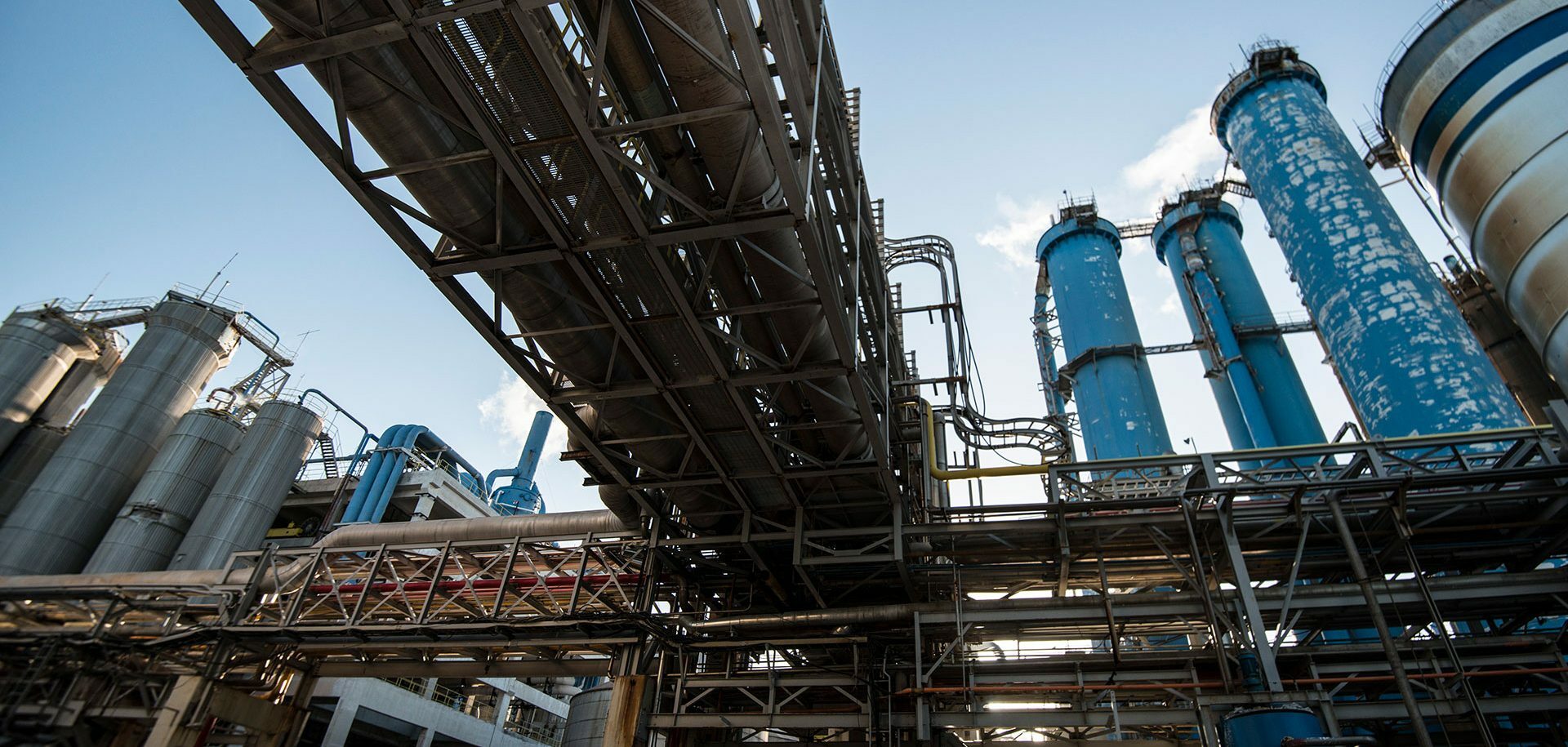 A cloud with a smooth lining
An innovative wireless-based lubrication technology from SKF means safer and smoother operations at Brazilian pulp and paper company Fibria.
The Brazilian forestry company Fibria, part of the Suzano group, is the world's largest producer of eucalyptus pulp. It has some 15,000 employees and produces pulp and paper from eucalyptus trees specifically planted for the purpose. The annual production capacity is about 5.3 million tonnes from mills located in Aracruz, Jacareí and Três Lagoas, as well as from the Veracel joint venture with Finland's Stora Enso in Eunápolis.
Since April 2019, Fibria has been part of Brazilian Suzano Papel e Celulose SA. The combined companies have 37,000 employees and contractors and 11 production units, which produce 11 million tonnes of market pulp and 1.4 million tonnes of paper annually.
The pulp Fibria produces from renewable forests is used in notebooks, coffee cups, biodegradable packaging, toilet paper and baby nappies. The company says this makes its products present in the lives of more than 2 billion people.
Fibria has an ambitious sustainability strategy, with set long-term goals for sustainable forest management, restoration of native forests, conservation of biodiversity, waste management, sustainable water management and generation of energy from renewable sources. The company has also issued a green bond, the proceeds of which are to be allocated to projects focusing on these goals.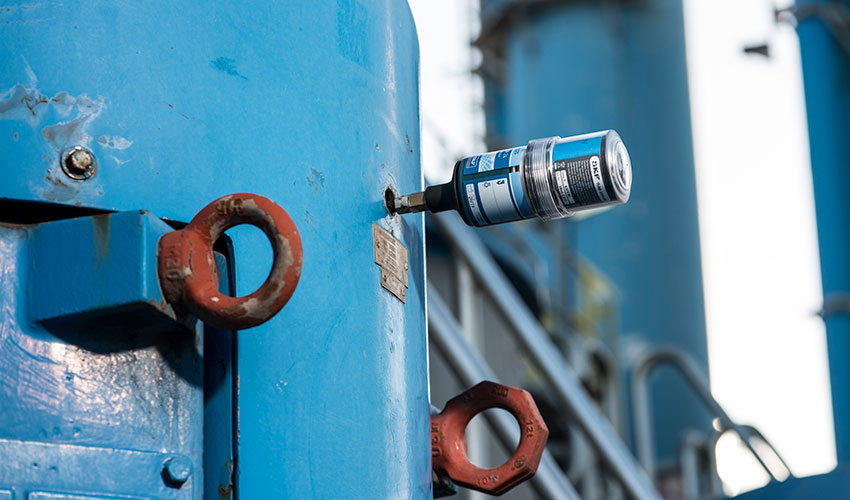 Replacing manual lubrication
At Fibria's mill in Aracruz, in the state of Espirito Santo, monitoring and lubricating the very large number of bearings was done manually for years. However, manual lubrication is often not the most suitable method, especially if the lubrication points are built in or located high up and are difficult to reach.
This can result in important safety risks to workers, as top-ups and greasing normally occur around moving equipment. Working in close proximity to machines that rotate or move, as happens in a paper mill, requires caution to avoid getting yourself or a tool caught in the nip points. It is easy to be hurt by coming into contact with a fast-rotating shaft or having a finger trapped between two meshing surfaces.
With the installation of the TLDD system we expect to have increased reliability.
Bruno J Guasti, functional maintenance manager, Suzano
There is also the problem of potential lubricant leaks. These can be costly in terms of fluid and contaminant ingress and also pose a danger for slips, trips and falls and must be cleaned up and repaired as quickly as possible.
Another argument for replacing manual lubrication is to increase efficiency and save costs.
Lubricant contamination can affect bearing life and increase the risk of failure. In manual lubrication programmes, avoiding grease contamination can be a challenge. By comparison, a properly installed single-point automatic lubricator can supply a continuous and accurate flow of fresh and clean lubricant, keeping the application in proper condition while at the same time preventing contaminant ingress.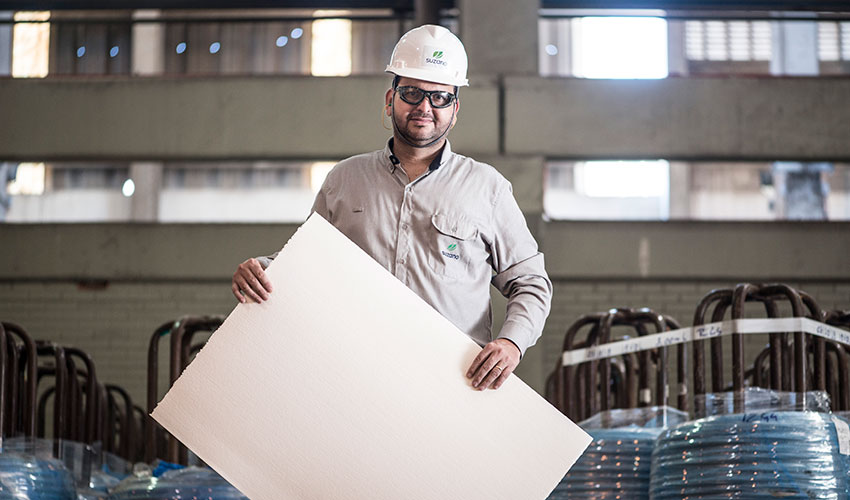 Boosting efficiency with a wireless-based lubrication system
Life at the Aracruz plant has become a lot easier thanks to the recently installed wireless TLDD (tool lubricant digital dispenser) connected single-point lubricator system from SKF Maintenance Products, which has resulted in a safer and more sustainable production process.
The TLDD connected single-point lubricator system, which is part of the SKF SYSTEM 24 portfolio, is a solution for wireless monitoring of automatic single-point lubricators. The system uses a web-based dashboard and interface to monitor the status of each lubricator and control its settings. The visual representation of the machines and lubrication level of each bearing position includes a customizable alarm to indicate when a new lubricant cartridge needs to be replaced or where lubrication tubes are blocked.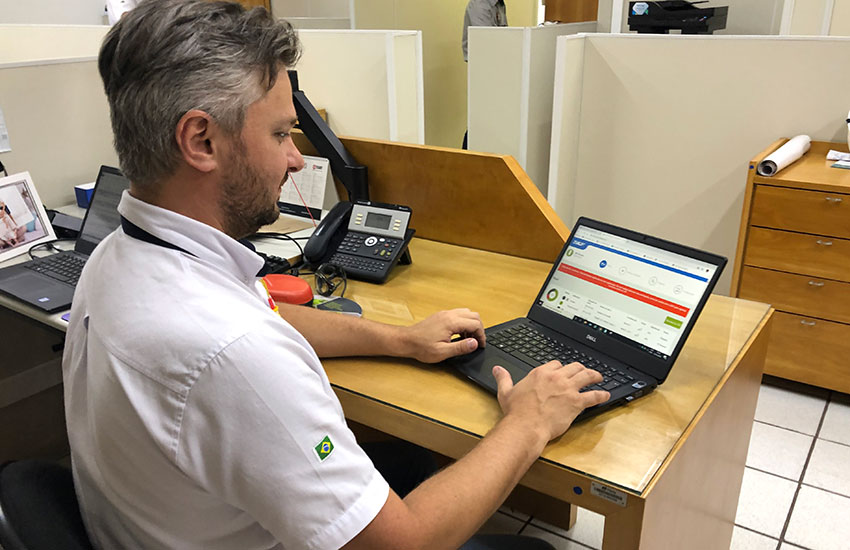 "With the installation of the TLDD system we expect to have increased reliability in the asset management of the plant in Aracruz," says Bruno J Guasti, functional maintenance manager for Suzano.
"By using online equipment monitoring, it is possible for SKF technicians to assess the TLDD stand-alone system and verify the assets' conditions," adds Leonardo Lessa, operations manager, service, industrial market at SKF Brasil.
"Since the system operates remotely and ensures the optimal lubrication operation of each piece of monitored equipment, it has also improved the operational safety of the employees," he says.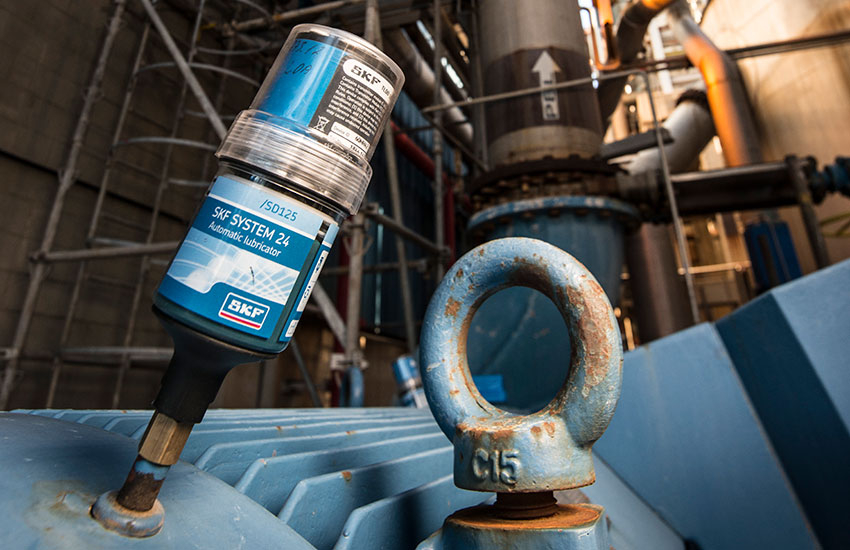 Technology developed by SKF
This technology was developed by a team at SKF Maintenance Products in the Netherlands, which included Guus Willems, business development manager for lubrication.
"We saw the demand for knowing the live status of lubricators without having to check all the lubrication points individually," Willems explains. "The idea has been there for 20 years, but it was only recently that the industrial development of wireless technology progressed far enough to make it a possible and cost-effective solution.
"Once we developed a prototype that we knew would address the problem, it went quickly," he adds. "We tested the technology at SKF in Sweden, and even before the product was on the market we had interest from several companies, including Fibria."
The Fibria project is now managed by Paola Jiménez, responsible for product development, lubrication, at SKF Lubrication Systems, the Netherlands. "Fibria started using the TLDD system in September 2018, and we are constantly in contact with them to monitor progress," she says. "They haven't previously had experience with an automated lubrication system, never mind a wireless system, but it's been very positive for them overall."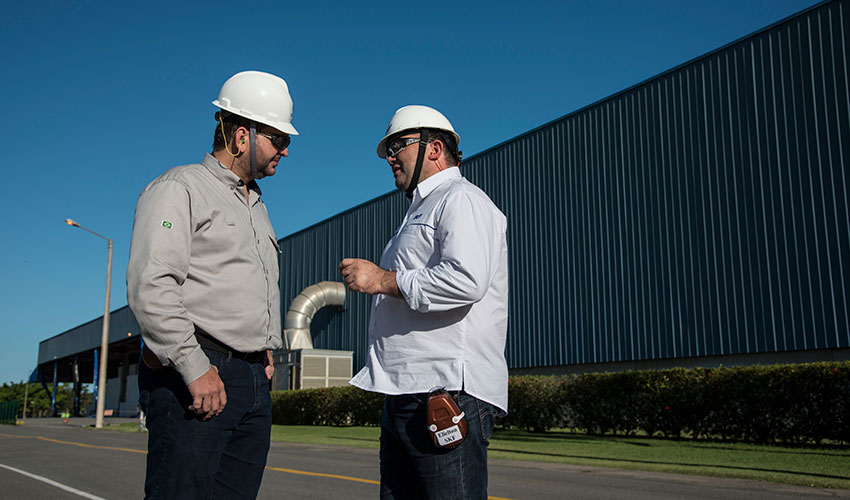 A long-term cooperation
The TLDD's positive impact has led Fibria to renew the service and maintenance contract with SKF for another five years. It means the two companies will have worked together for the past 15 years, and they are looking to continue the cooperation for many years ahead.
Cristiano Recla Soprani, executive maintenance manager at the Aracruz unit, says, "This partnership between us and SKF is very much based on technology. Today, we see that this pillar is fundamental to maintaining our operation, which is very complex, and the partnership takes us a step forward in the quest to really reduce the rate of machine failure and optimize costs."