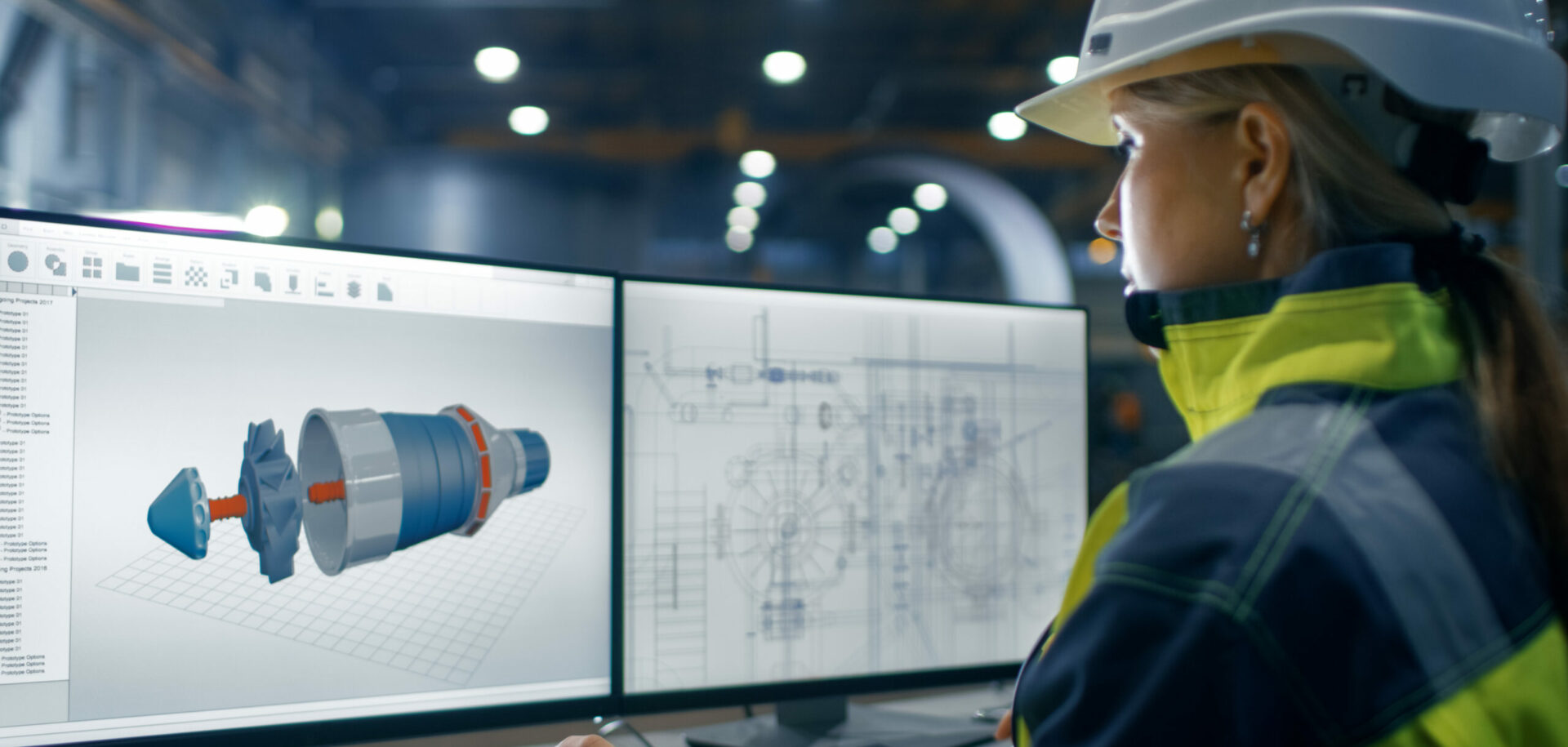 A hub of energy in Slovenia
Two amateur Slovenian cyclists have become professional entrepreneurs, marketing a unique driving wheel hub to cycling enthusiasts around the world.
Facts
Ekstundo was founded in December 2005 in Sežana, Slovenia, by Boštjan Mahnič and Primož Gorjan, creators of the E-hub. Ekstundo is privately owned, but receives financing and logistical support from Slovenian company H. F. Metaltrade d.o.o, as well as other partners. The company produces the E-hub in a variety of models: six for road bikes, three for mountain bikes. 2009 marks the first full year of production and sales for the company. Ekstundo employs eight people in Sežana and 23 overall.
(www.ekstundo.si, www.ehub.si.)
Everything started with Boštjan Mahnič and Primož Gorjan in Slovenia, watching the "Giro d'Italia" (Tour of Italy) bicycle race on television. It may wind up changing the benchmarks by which cycling performance is
measured.
Mahnič and Gorjan met when they both were living in Sežana, a small town close to the Italian border near Trieste, Italy. Mahnič had studied economics at the University of Ljubljana and, like Gorjan, had pursued technical studies in secondary school. Through their shared interest in biking, they found themselves watching the Giro d'Italia on television in early 2005. Studying the cyclists as they struggled to pedal uphill, the two young men began speculating about the backlash, or "dead point" in cycling – the point when one leg is at the end of its pushing action while the other one is preparing for a push. Backlash has always been a problem in the sport, but no one to date had come up with a plausible solution. If they could reduce the dead point, they speculated, they would improve cycling performance considerably.
The two friends spent the next three years trying to find an answer that was commercially acceptable. "For the first eight months, we concentrated on studying the mechanism – how to overcome the dead point mechanically," recalls Gorjan. The solution they devised is based on a suspension system inside the driving wheel hub, which separates the rotation of the central part of the hub on an axis from the rotation of the external part fixed by spokes to the rim. This design enables a cyclist to push with more power during the working segments of a pedalling cycle, while a portion of the energy is stored into the spring mechan-ism of the hub. The stored energy is then released during the idle segments (the dead points), helping the cyclist to overcome them faster and with less effort. The spring also softens the transitions between segments, which lowers stress on the legs.
The two mennamed their creation E-hub, for energy hub, and the company Ekstundo, meaning idea or innov-ation. Mahnič became the company's general manager, and Gorjan took the title of R&D director. The design they eventually patented consists of 22 aluminium and steel components (including four SKF bearings), all but one manufactured in the European Union.
The entrepreneurs envisaged their hub as a high-end product, and wanted only high-quality components – especially for the four bearings in each hub. Gorjan was familiar with SKF from his previous work experience, and says, "SKF was the bearing of choice from the very beginning because bearings are very important in our hub. They have to perform extremely well." This was confirmed by testing, SKF outlasted all the competitors.
Meanwhile, they were developing six different versions of the hub for road bikes and three versions for mountain bikes. "We realized we needed different models after we did some preliminary testing with 20 cyclists," explains Tomaz Abraht, production manager at Ekstundo. The spring mechanism has to be wound tighter or looser depending on the rider's weight, strength and level of experience. Mountain bikes require a harder spring mechanism and a hub that take into account their disc brakes, in contrast to the normal brakes of road bikes.
By the end of 2005, E-hub had won gold medals for innovation at trade fairs in Nürnberg, Germany, and Celje, Slovenia. The entrepreneurs found financing and logistical support from a Slovenian company, H. F. Metaltrade d.o.o., and five other partners. "We wanted to start small and grow our own business, not sell out to a big company," says Mahnič.
Between March 2006 and May 2007, Ekstundo focused on testing and measuring the E-hub efficiency through independent studies conducted by universities in Slovenia, Italy and Canada. The results demonstrated that the E-hub increased pedal power by up to 10 percent, overcame pedal backlash, lowered muscle and knee strain and increased cycling speed. Corollary advantages for the cyclist were a lower heart rate, lower lung hyperventilation and lower lactic acid content in the blood.
The first prototype was too heavy for racing bikes, so the innovators focused on reducing the weight to what it is today: 650 grams. In January 2008 they received approval from the Union Cycliste Internationale (UCI) to sell their creation to professional racers. This was an important milestone because they couldn't approach professional cyclists without it. "We had started marketing our hub to amateurs while we were waiting for approval from the UCI," Gorjan notes. Meanwhile, they obtained patent protection for their hub in 146 countries.
Finally in May 2008, they began to market E-hub aggressively. A team using E-hub won the Race Across America in June 2008. Ekstundo formed its own E-hub team to compete in the Race Across America in June 2009, in which the team finished second in the Pairs category. The company is now selling in Slovenia, Italy, Canada, Belgium, Austria, Germany and Spain.
In December 2008,an article about Ekstundo ran in a Slovenian sports magazine, accompanied by a picture that showed bearings with the SKF logo. SKF Slovenia saw the article and contacted the company, opening new opportunities for cooperation. Today, Ekstundo is testing a new generation of SKF bearings – with excellent results to date. It is likely that the hubs will eventually be equipped with SKF hybrid bearings because the ceramic balls in these bearings are lighter and generate less friction. Ekstundo is also working on a hub housing made of a carbon composite to reduce weight in comparison with today's aluminium version.
The company expects to sell 4,000 hubs in 2009, with a goal of reaching 25 percent of the 100,000 bicycles sold annually for professional use. But, since E-hub is suitable for recreational cycling as well, Mahnič and Gorjan are looking to a bigger number: a billion bicycles a year worldwide.
---
SOPHISTICATED CYCLING
Ekstundo tested various types of bearings in its innovative hub to determine the optimal balance between low friction, high stiffness, low weight, long service life and other criteria. In addition, the entire hub had to be weatherproof and easy to maintain.
The first design Ekstundo used was based on angular contact ball bearings, but the design required to incorporate this bearing type proved too heavy. So the company continued developing the hub with deep groove ball bearings, which proved to be a successful solution for the purpose. Several brands were tested, but SKF bearings proved to be the best in terms of the design requirements.
Currently Ekstundo uses standard sealed SKF deep groove ball bearings, but is conducting tests with several other bearings from the SKF portfolio:
• Bearings with low friction seals
• The new E2 Energy Efficient deep groove ball bearings, in which the frictional moment is reduced by minimal 30 percent compared with standard bearings. This bearing was primarily designed for electrical motors, but since low friction is also required in a bicycling hub, Ekstundo is testing them.
• Hybrid bearings, which have ceramic balls made of bearing grade silicon nitride instead of steel. These bearings have a higher speed capability and provide longer service life than all-steel ball bearings. Compared with steel balls, the density of ceramic balls is only 40 percent, so they weigh less and have lower inertia, resulting in less cage stresses and lower friction, cooler running and longer grease life. They also perform better under limited lubrication conditions.