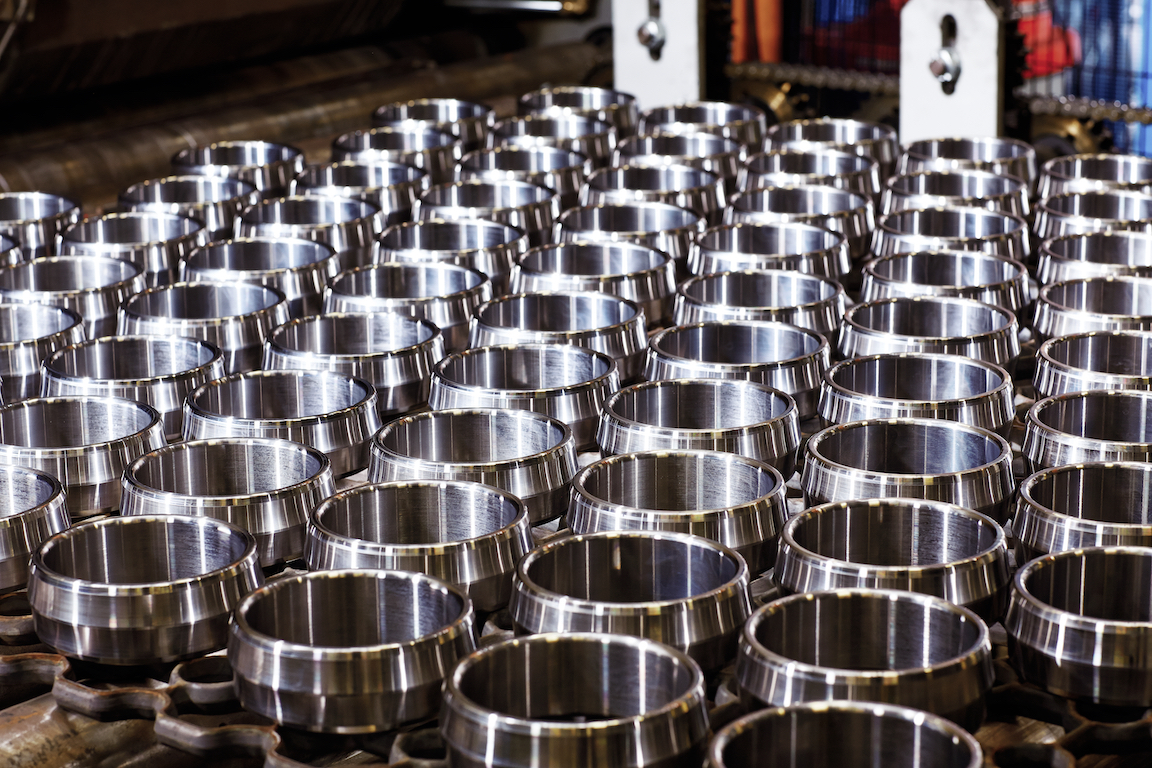 Reliability counts
Xuzhou Keyuan Hydraulic Pressure Co. Ltd. is striving to explore new modes of growth while improving its reputation for product reliability
Xuzhou Keyuan Hydraulic Pressure Co. Ltd., based in Jiangsu province in eastern China, is working to develop a firm niche in China's domestic construction machinery industry. At the same time, it wants to improve its product reliability, expand into new markets and secure a lasting reputation as an industry leader.
Keyuan was previously a subsidiary of the state-owned Xuzhou Construction Machinery Group. Following restructuring in 2001, it was transformed into a private enterprise. Prior to 2004, Keyuan's sole product was hydraulic gear pumps, but it has since expanded into the manufacture of reducers. Hydraulic gear pumps and redu­cers are crucial to domestic construction machinery companies.
Keyuan celebrated its 10th anniversary in 2011. Han Yongjin, general manager and president of Keyuan, has many observations about the past decade.
"Keyuan has benefited greatly from the rise and growth of China's construction machinery industry," says Han. "In recent years, the annual growth rate of the industry has been as high as 30 percent. We seized the opportunity to grow with the industry. Our turnover in 2001 was just 17 million renminbi [2 million euros], but it increased to 160 million renminbi [18 million euros] in 2008 and 320 million renminbi [37 million euros] in 2010. In the first half of 2011 we reached 220 million renminbi [25 million euros]."
Keyuan's journey has been challenging. The construction machinery industry in China is heavily dependent on national development planning and policy, so new construction projects sometimes cause fluctuations in the market.
Xuzhou Keyuan Hydraulic Pressure Co. Ltd. specializes in the manufacture of components for the construction machinery industry. Its main products are ultra-high-pressure hydraulic gear pumps, hydraulic gear motors, planetary reducers and winch reducers – all products that are widely used in construction machinery, special vehicles and petroleum industry machinery.
Keyuan was originally the Xuzhou High Pressure Gear Pump Factory, which was established in September 1983 and restructured into a joint-equity enterprise in October 2001. Xuzhou Keyuan Mechanical Co. Ltd. was formally set up in 2004. Following an expansion in 2007, Keyuan now has the capacity to manufacture 200,000 hydraulic gear pumps and 60,000 planetary reducers each year. It has become the largest manufacturer in Jiangsu of middle- and high-pressure high-emission hydraulic gear pumps and planetary reducers for cranes.
Keyuan's plant covers more than three hectares; a new, larger plant is scheduled to open within two years. Keyuan now has more than 500 employees. Its turnover in 2010 was 320 million renminbi (37 million euros).
"In the first half of 2010, we were overwhelmed by orders, and employees had to work overtime to meet the demands," he says. "We sometimes completed 60 million renminbi [7 million euros] in orders in peak months, but got orders of only 20 million renminbi [about 2 million euros] during the trough periods. It would seem as if our customers had abandoned us. The situation has been worse in 2011. It's estimated that most construction machinery enterprises face the same dilemma, especially in July, August and September. We have to be adaptive to the changing circumstances."
Han describes the situation as "a tale of two worlds." Keyuan has to adjust the pace of production, going all out to meet production requirements during peak periods while developing new products and seeking partnerships during trough periods.
Since its start, Keyuan has placed great importance on product reliability, with the result that the company's hydraulic gear pumps and reducers now dominate the domestic markets for auto cranes and the automotive industry.
"Reliability is the key for Chinese accessories enterprises that provide components for the construction machinery industry," Han says. "Small and medium-sized companies must improve product reliability in order to win recognition from their customers. Currently, Keyuan is focused on manufacturing highly reliable products at competitive prices, which is the foundation for further development. Relatively speaking, domestic accessories enterprises are capable of design and processing, but we are poor when it comes to materials, basic skills and component research."
Han explains that if there is an issue with product reliability at Keyuan, the company holds a meeting to analyze all possible reasons and makes its conclusions based on the facts. Keyuan has also turned to Japan for methods and advice in advanced quality management.
Now that Keyuan has a decade of experience, the company is beginning to explore new modes of development and make long-term plans, says Han. Its new plant in the south of Xuzhou, covering 13 hectares, will start operating this year or 2013. In the coming years, Keyuan plans to go public to raise money for further expansion.
"The entire construction machinery industry is now on the rise," says Han. "According to domestic statistics, industry sales reached 400 billion renminbi [47 billion euros] in mid-2011 and could possibly achieve 900 billion renminbi [105 billion euros] in 2015. We are quite confident in future growth and expect Keyuan to create a niche in the domestic construction machinery industry."
Recently, Han went to the United States to visit some long-running companies. "These enterprises have made great achievements in technology innovation, which is closely related to their long-term success," he says. "Although they have been through ups and downs, their corporate cultures helped them move forward. Keyuan must adopt an open attitude and learn from others. That is the way to stand out."
Looking to the future, Han says, in order to develop its own long-term success, Keyuan must continue to build its reputation for highly reliable products while expanding into markets such as concrete and earth-moving machinery and concrete pump and mixer trucks. At the same time, he says, the company must look after the welfare of its employees. "If the business is booming, all the employees will benefit," Han says.
SKF helps tackle oil leaks
Keyuan and SKF began their cooperation in May 2010. At the time Keyuan was plagued by oil leaks in its gear pumps that resulted in severe economic losses. In addition to having to compensate customers for their oil consumption and manpower costs, Keyuan's reputation was being severely affected.
"For domestic hydraulic parts manufacturers, oil leaks lead to huge economic losses each year," says Han Yongjin, general manager of Keyuan. "We tried out various domestic sealing products, but they failed to solve the problem."
Han decided to give SKF's sealing solutions a try in 2010, despite their higher cost. This proved to be a success, and the quality of Keyuan's products and its reputation improved significantly.
"We are confident in the reliability of SKF's products," says Han. "We need both products and solutions, and we look for pre-sales services, which means effective communication between the two parties. We expect to improve product reliability with the help of SKF and will work closely with them in future."