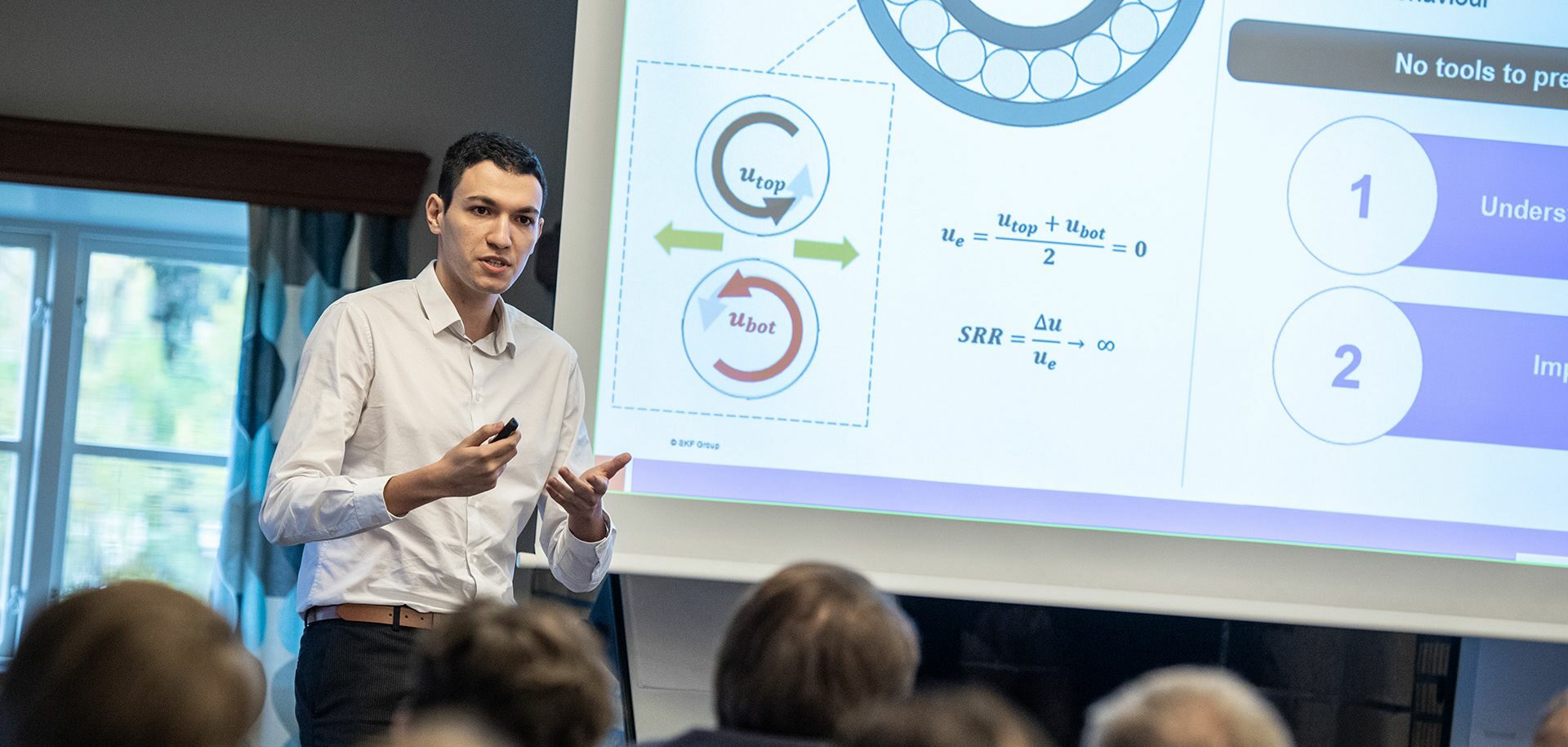 Pushing the boundaries of bearing technology
A one-day gathering of emerging scientists from various University Technology Centres enabled participants to share their work with technology and business development people from SKF. It turned out to be a day for boosting innovative culture.
There's an autumn chill in the air at Slottsviken, SKF's conference facility close to company headquarters in Gothenburg, Sweden, where some 20 PhD students and university professors from France, the UK, Sweden and the Netherlands are meeting with SKF to present their research and exchange ideas in tribology, lubrication, prognostic maintenance and other areas.
Today is University Technology Centre (UTC) day – a one-day event made up of UTC students, professors and representatives of SKF's Research Technology and Development Department. "For each project or study there is always one case officer from SKF and a connection to a similar project or activity running in parallel at SKF," explains Dr Kenred Stadler, responsible for research collaboration management at SKF Research & Technology Development and the organizer of the event.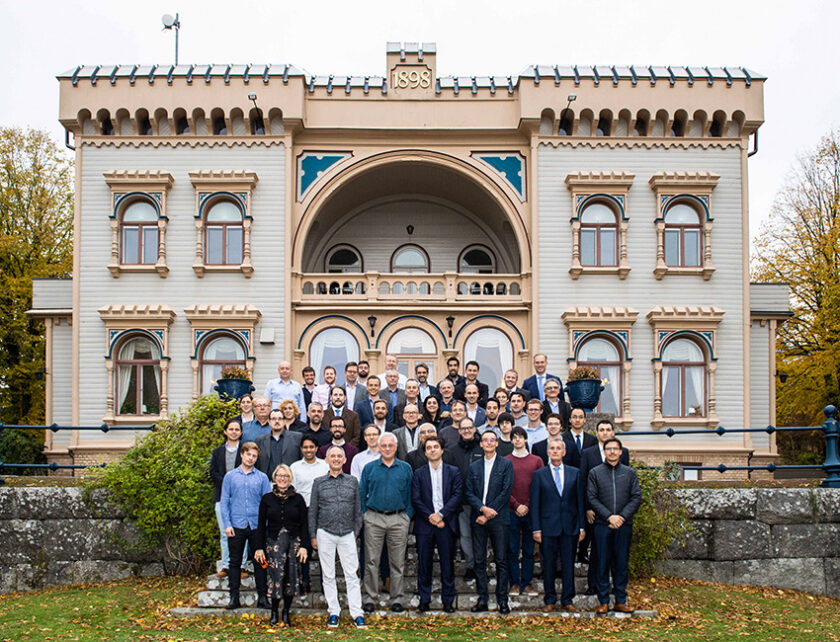 SKF's Victoria Van Camp, president of innovation and business development, and Gregory A Zimmerman, director of product development and engineering, open the proceedings, talking about the importance of innovation and technology leadership in the context of SKF's overall business strategy.
One by one the students present their findings, explaining the potential industrial impact of their research. Some ideas are fundamental in nature, while others are closer to implementation. But even research that increases knowledge and triggers application ideas requires considerable work to harness its value and adapt it to specific projects. "We do a lot of good work with universities," explains Dr Stadler, "but the knowledge needs to be transferred into SKF internal research projects and then into product development."
A two-way street
For SKF it's important to monitor the progress of the doctoral work, scanning it for product development potential. It's also valuable to be continually apprised of potential technologies and the types of knowledge one might expect in the future. Dr Guillermo E Morales-Espejel, SKF's principal scientist, points out that while the technology readiness level is generally lower in academia, universities do important fundamental research, lending a healthy objectivity to the more project-driven studies. University cooperation gives SKF valuable access to research networks and direct links to top international researchers, he explains. "In a way they become our eyes and ears when it comes to studying, in detail and with rigour, a physical phenomenon that can have unexpected and often surprising and inspiring ramifications," he says.
We at SKF can give recognition to the PhD students.

Dr Kenred Stadler, responsible for research collaboration management at SKF Research & Technology Development
But UTC day is not only meant to update SKF on the current status of ongoing research. It's also an opportunity for the researchers themselves to meet and learn from people in the industry. Dr Stadler explains: "We at SKF can give recognition to the PhD students, enabling them to meet the actual recipients of their work as well as other SKF colleagues. And by having them present their research, we can provide valuable input."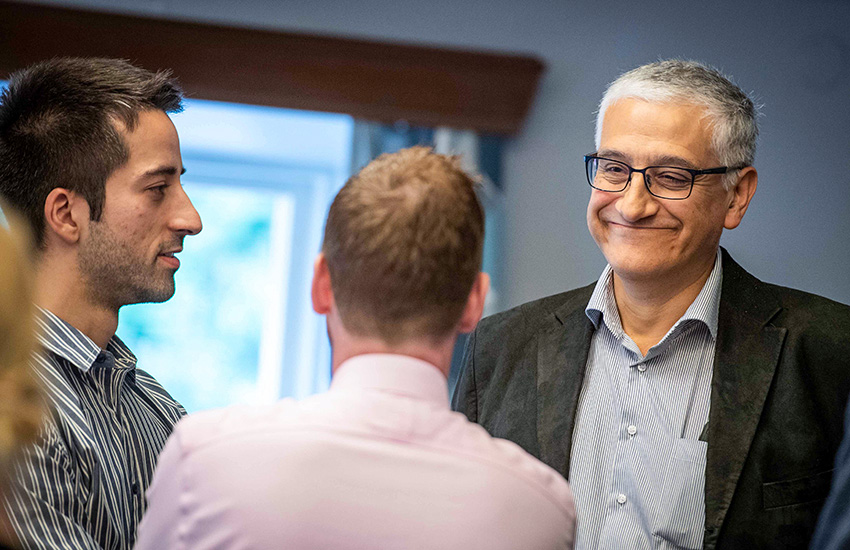 Representatives from SKF's Product Development team play a crucial role here. By challenging and questioning the findings of the UTC researchers, SKF can demonstrate more clearly what it needs. Interacting with the students is also an opportunity to show appreciation and to let SKF come across as an attractive employer. "We are, after all, looking for talent," Dr Stadler says. "We have several former PhD UTC students working as researchers and engineers at SKF."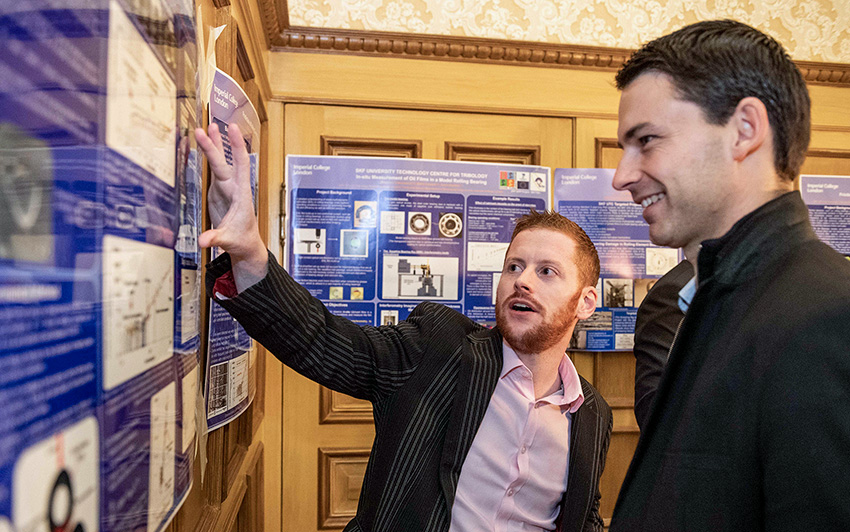 Pioneering a new event
For the participating students, the event at Slottsviken offers an opportunity to present their work, meet other UTC researchers and get input from people in the industry. "It's really valuable to know more about what's going on at the other universities working with SKF, but it's also an opportunity for us to show our own work and competencies," says Dr Nicolas Fillot, associate professor and co-chair of the SKF-funded research chair at the National Institute of Applied Sciences of Lyon.
For SKF, it's an occasion to build for the future and nurture its innovative culture to further push the boundaries of bearing technology, and Dr Stadler wants it to be a recurring affair. "Hopefully more SKF colleagues can benefit from such an event," he says. "They can spread the word, engage others and help get direct contacts between our development teams and the university groups."