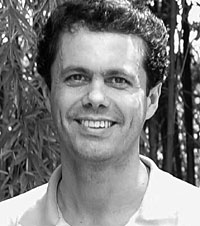 VCP boosts performance
A Brazilian paper producer discovers the benefits of SKF's integrated maintenance solutions contract.
Summary
SKF's integrated maintenance solutions contract with VCP comprises products and services, such as:
SKF provides VCP with an array of bearings for machines that process wood into pulp and pulp into paper, which includes CARB© toroidal bearings for rolls in the dryer section and specific bearings for coater machines, which apply special finishes to standard paper.
SKF also provides maintenance tools such as pullers to extract bearings, lubricators (containers with oil-based lubricants that plug into the machines) and laser alignment tools, which line up machine shafts and pulleys.
Along with these parts, the SKF contract also provides services, including:
Data collectors to gather bearing-vibration information from machines. This is necessary to determine whether the machines are running properly.
Maintenance software to analyse information from sensor units on bearing housings within the machines that relay data to a central storage station.
Online monitoring systems to measure performance at 136 separate points on VCP's pulp and paper machines. These services allow SKF maintenance technicians, who also inspect and lubricate more than 20,000 machine points, to size up how well the plant is operating 24 hours a day.
Olivio Ortolã, head of SKF's operations at the Piracicaba plant, credits the 32 SKF maintenance technicians at the two VCP plants for finding innovative maintenance solutions to optimise plant productivity.
"VCP feels secure with SKF's expertise, in part because SKF maintenance technicians are inside its plants, working side by side with VCP personnel to creatively solve bearing-related problems," says Ortolã. "This helps explain why VCP chose SKF as one of its most innovative suppliers in 2002."
In 1999, Votorantim Celulose e Papel (VCP), one of Brazil's biggest pulp and paper producers, optimised the low performance of a standard paper machine at one of its plants by adding a coater machine to apply special finishes.
This redesign boosted the amount of higher-value, special-finish paper that is turned out at the plant, which is situated in Piracicaba, in southeastern Brazil. At the same time, it improved margins and allowed VCP to keep pace with competitors.
But training for operating this redesigned machine took six months, twice the anticipated time. And in 2000 this delay in bringing the machine to peak productivity made VCP aware that to keep up with competitors, it also needed to become more sensitive to productivity levels.
This coincided with VCP's need to renew its contract with a company that did bearing-vibration analyses on its pulp and paper machines. These analyses had already proved useful in preventing a machine breakdown caused by a jammed bearing by anticipating when such an accident might occur.
Thus VCP could correct the potential problem during monthly machine maintenance stoppages, avoiding a bearing-related breakdown and emergency stoppage. Such foresight boosted productivity.
Optimising productivity
But the delay in bringing the redesigned Piracicaba plant machine to peak performance had by 2000 made VCP even more aware of the need to optimise productivity. So, instead of renewing its bearing-vibration analyses contract and continuing to buy bearings from a variety of suppliers, VCP took a different tack.
Because bearings and their maintenance are so critical to productivity, VCP wanted to work with a bearing company that had the scope, expertise and array of products and services that could take care of all of its bearing-related needs.
In addition, VCP wanted a company that could determine the best bearing and lubricant for a specific job, could perform root-cause analyses of bearing-related failures, and could provide maintenance engineers to work with VCP employees to create expertise-sharing synergies.
"VCP reasoned that a company that could meet all these criteria would increase the reliability of VCP's processes and, in turn, optimise its productivity," says Fabio Scarlassari, a Piracicaba plant maintenance engineer. "This would, in turn, make VCP a more competitive player in the pulp and paper market." 
In 2000, VCP asked the Brazil-based companies that were capable of providing all of the above bearing-related products and services to bid for a contract for the paper machines in its Piracicaba plant and the pulp and paper machines at its Jacareí plant, also in southeastern Brazil.
Precise expertise
SKF do Brasil Ltda won the bid. José Rasera, the maintenance engineering manager at the Piracicaba plant, explains that SKF offered the widest array of bearings and the most comprehensive integrated maintenance solutions (see box). It also offered the most precise expertise in anticipating bearing-related failures and in rooting out their causes in advance.
"A factory is a microcosm of the world, a universe full of uncertainty and unreliability," says Rasera. "Because SKF's expertise caught potential bearing-related breakdowns at the two VCP plants before they could occur, it reduced the uncertainty and increased the reliability of VCP's pulp- and paper-making processes. And this optimised productivity in both plants."
Since the implementation of the integrated service solution in 2000, the Jacareí plant's pulp machines have been working at 100 percent efficiency (based on machine downtime in emergency stoppages due to bearing and lubrication failures), up from 91.67 percent efficiency before the SKF contract. And the Jacareí and Piracicaba paper machines have performed at 99.9 percent efficiency, up from 96.82 percent efficiency.
This efficiency increase means that those paper machines now turn out 7,268 metric tonnes more paper each year than previously. That's enough to produce 75.8 million copies per year of a magazine similar in size to Evolution.
The prevention of machine failures has also had an environmental upside. When VCP's pulp and paper machines break down, their feedstock must be discarded before the machine is restarted, which results in wasted wood. Preventing breakdowns reduces such waste.
Reforestation
VCP also replants 16,000 hectares each year of eucalyptus trees on its plantations, which cover 112,000 hectares, mostly around the Jacareí plant. This makes it the biggest reforestation project in the area. Here, VCP also recently preserved 40,000 hectares of native forest.
Besides becoming more ecologically conscious, VCP has also become more aware of quality issues. Before 1960, the company faced little foreign competition. Today, much of the special-finish paper used in Brazil is imported, forcing VCP to increase the quality of the paper it produces.
"VCP's gains in product quality since the 1960s have been paralleled by its more recent gains in productivity," says VCP's Rasera.