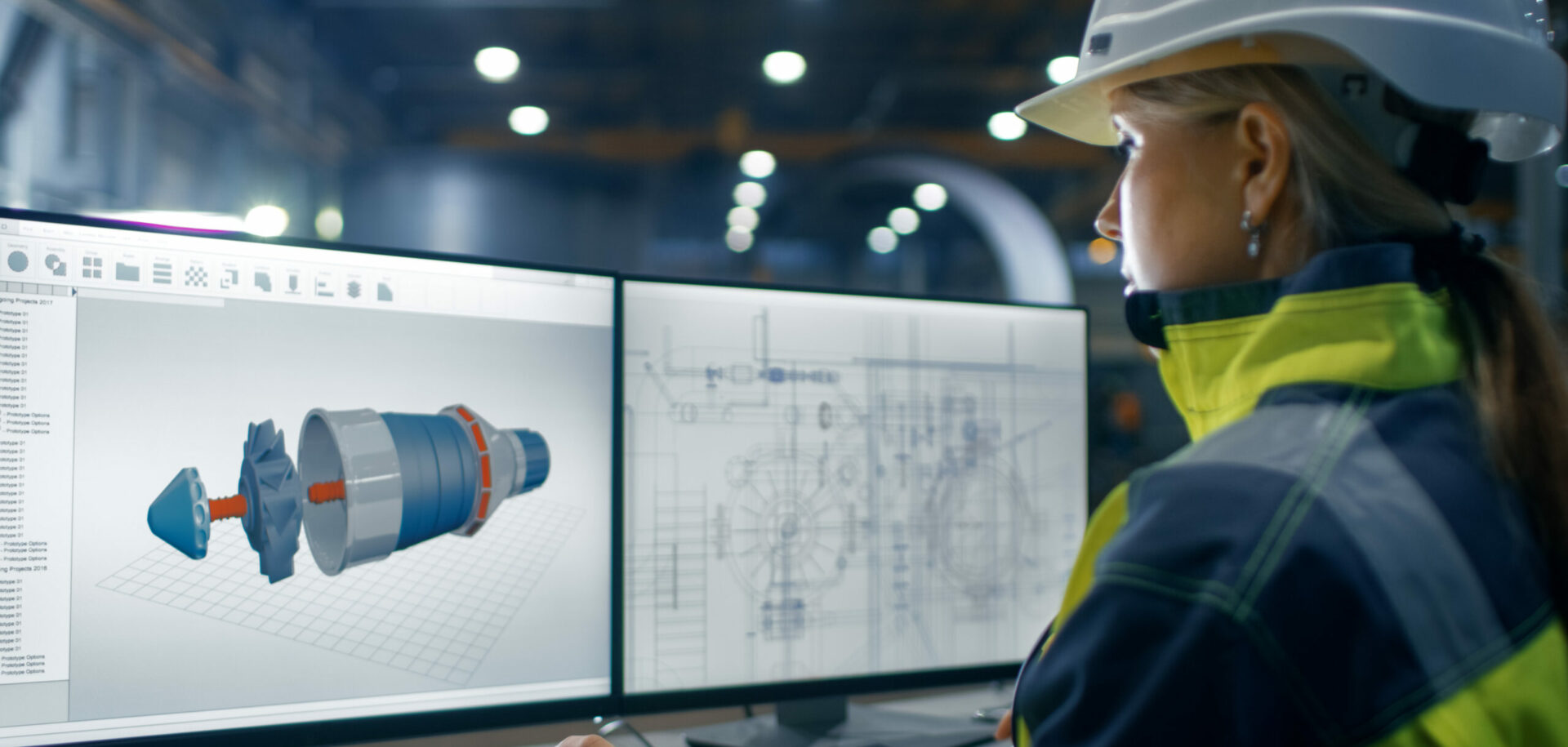 Securing green wind energy production through centralized lubrication
Wind power with its green credentials is an ever-increasing part of the electricity generation mix. Automatic relubrication is an important element in supporting efficient wind turbine operation, and VOGEL Windlub® is a solution that has been designed to deliver effective lubrication for this application.
Wind power with its green credentials is an ever-increasing part of the electricity generation mix. Automatic relubrication is an important element in supporting efficient wind turbine operation, and VOGEL Windlub® is a solution that has been designed to deliver effective lubrication for this application.
Energy is becoming increasingly greener, and demands for electricity are increasingly being covered by renewable forms of energy. Wind energy systems today are high-tech power plants. The wind energy branch has changed from a niche business to an industrialized playground for global players. Production and effectiveness have to follow the rules of business. To get the most reliable energy production possible, machines have to be kept in excellent condition. Automatic relubrication systems are an easy way to contribute to this. On land, in offshore areas as well as sub-arctic or tropical regions, VOGEL Windlub® systems provide a proper function. Heavy forces, vibrations or the relative motion of machine parts such as bearings and gears can affect wear. To avoid this possible damage, lubricants have to be in place at the right time and in the right quantity.
Every major manufacturer of wind energy systems knows that automatic lubrication systems are an indispensable part of the installation and that they protect the value of the investment as well. Wind park owners, energy producers, insurance companies and investors are also forcing these manufacturers to adopt reliable techniques. The wind-mill locations are often anything but easy to reach. When wind turbines must be maintained or repaired, a disproportionate amount of time and expense are usually involved. Here, too, automatic lubrication fits in, because the service interval no longer depends on relubrication tasks. An interval could be extended to one year, two years or even longer. In between, lubricant delivery functions can be remote-controlled. Communication signals can easily be connected to SKF WindCon (see article on page 21). The advantages of this combination are apparent. It cannot only detect the failure of parts to start, but it can also take countermeasures to guard against possible damage by increasing the lubrication. In this case, changing of parts could be scheduled for a suitable time that might not lead to malfunctions. For wind parks, a combination of WindCon and Windlub provides highly welcome benefits.
The decisive arguments for the use of centralized lubrication systems are:
Protection of investments resulting from much higher system availability, greater dependability and reduced wear;

Cost reductions resulting from extended service intervals and lower operating and maintenance costs;

Protection of the environment as a result of optimized lubricant consumption; and

Remote supervision of all lubrication installations through connection to the facility's on-board monitoring system or external monitors.
Thousands of Windlub centralized lubrication systems from VOGEL are already in operation around the world. Different areas and components in a wind energy system – i.e., the blade bearings, main bearing and azimuth bearing – together with all its gears, generator bearings, transmissions, etc. – require appropriate lubricants and corres-ponding lubrication systems.
Experience shows that a centralized lubrication system has a payback period of one and a half to three years. Most wind energy systems are already being fitted with centralized lubrication. Retrofitting of lubrication systems, however, is a growing trend for small turbines with an output of less than 1.5 MW. Complete lubrication kits help to get turbines fit for the future and make for greater availability and effectiveness. This is because the technique is easy to install, costs are low and the effects are significant.
Centralized lubrication systems for use on wind energy systems
Oil (on transmissions) and grease (for bearings, gearing and guides) are used as lubricants. The precondition for an auto-matic supply of lubricant is an electric pump unit. The lubricant can then be distributed via a single-line or progressive lubrication system.
The electric pump unit
The Windlub pumps have been developed for rough working conditions. The hub, in particular, needs to be equipped with a technique that can deliver the lubricant even in rotation. A stable double-sealed follower plate in combination with a conical spring ensures that the grease is held where it needs to be, to ensure that pump elements work properly and leakage is avoided. Voltage can differ around the world, so pumps used within the Vogel system have been developed for 24 V DC, which is supplied by the turbine's control voltage. With AC voltage, a pump can be connected to sources ranging from 90 to 264 volts. That means turbines can be erected with one type of pump all over the world. Pumps for rotating operations have reservoir capacities ranging from 4 kg to 20 kg of grease. These pumps can handle any required service interval. For the generator, standard pumps are used for the main and yaw bearings. Given the needs of multi-megawatt turbines, pumps could be larger. This well-known technique has been at work in other environments for decades.
If the turbine is not equipped with free connections for additional signal lines, the pumps can be installed with an integrated control unit, if necessary.
The single-line lubrication system
Single-line systems are systems that deliver lubricant to the lubrication points at the same time. A pump feeds the lubricant through a main line to the relubrication distributors. With this type of distributor, the lubricant is delivered to the distributors' storage chambers and metered out while the pump is running. The lubricant is discharged by the distributor only after the pump stops running (relubrication effect).
The functioning of the lubrication system can be monitored in a number of ways: electrically, by pressure switches in the system of lines and by lubricant-level switches in the reservoir, or visually, by indicator pins on the metering distributor's piston.
The progressive lubrication system
Here the lubricant is delivered to the individual lube points in sequence. The pump feeds the lubricant through the main line to a progressive feeder that can supply six to 20 lubrication points.
Thanks to the positive hydraulic actuation of progressive feeders (connected in series), it is only necessary for a detector to monitor the motion of one feeder piston to check the functioning of all the others. At the same time, it is also possible to determine the precise amount of lubricant per unit of time and lubrication point by counting the detector's signals. That represents yet another system-monitoring safety factor, especially in the case of offshore installations.
The lubricating pinion
The lubricating pinion is used for automatic lubrication of the azimuth and pitch gears. The lubricant is delivered with pinpoint accuracy to the tooth flank of the turntable or driving pinion, where it is simultaneously spread across the entire width. That provides optimal lubrication of the gears. Lubrication pinions can be fabricated for all the customary ring gears used in wind energy systems. Their high discharge pressure provides an even supply of lubricant at low temperatures.
The lubricant collector
The open gear transmissions found in wind turbines have the disadvantage that the lubricant on the teeth is gradually pressed outward to the sides where it drops off. A lubricant collector wipes the residual grease off the sides with two rotating rubber disks and collects it in a tank. The nacelle stays clean.
With a range of solutions, VOGEL lubrication systems are part of a highly eco-friendly energy production.