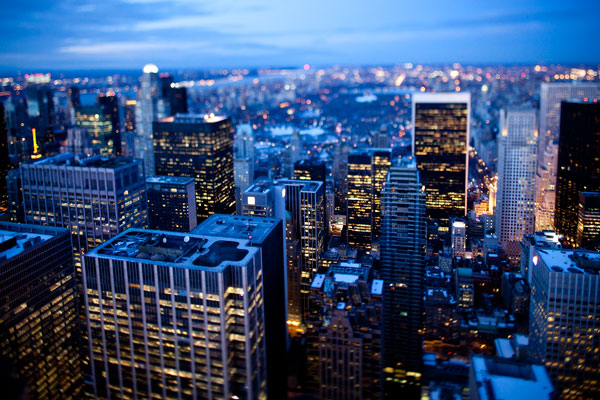 Wind powering the US
For more than 150 years, the United States has been drawing the bulk of its energy from below ground. But the country is increasingly looking for energy from the opposite direction – the skies.
Facts
SKF WindCon benefits include:
Extended maintenance intervals

Consolidated maintenance activities and prolonged repairs
Reduced operating costs and costs per kWh
Reduced risk of unplanned shutdowns and lost energy production
Ability to predict remaining service life by turbine
Remote monitoring of operating conditions via the Web
Interface with SKF automatic lubrication system, WindLub, for monitoring lubrication conditions
Display of particle size distribution according to ISO standards, which enables online oil condition monitoring
Integrated software with new displays and tools, providing easier review of data.
SKF WindCon can be installed on all turbine sizes and types, on land and sea.
SKF WindCon at the hub
By enabling operators to monitor and track deteriorating component conditions in real time, SKF WindCon enables maintenance decisions to be based on actual machine conditions rather than arbitrary maintenance schedules. Along with the possibility that maintenance intervals can be extended, the system provides a powerful tool for managing day-to-day maintenance routines and consolidating risky, costly maintenance activities.
Related Links
Sales Contact
Gregory J. Ziegler, Greg.Ziegler@skf.com
Two pairs of eyes are laser-focused on the big screen monitor providing minute-by-minute data about the state of the Highland  wind farm in southwestern Pennsylvania, in the United States.
Plant operators John Bennett and Bradley Foy are working in the wind farm's control centre, situated a few minutes' drive away. From here they monitor and manage 25 turbines generating more than 62 megawatts of installed capacity.
"What we do is make sure these turbines are running when the wind is blowing," says Bennett. "We fix any kind of defects with the turbine – figure them out so we have a dependable machine that can run when we have good winds and make some power."
Highland, a project run by US wind energy company EverPower, generates enough power to provide electricity to more than 20,000 homes.
In fact, the US, a country accounting for about 20 percent of the world's total energy-related emission of carbon dioxide, is increasingly looking to the skies for power. By the end of 2010, the country was the second biggest producer of wind energy in the world. Around 2 percent of its electricity is now generated by wind power, but the potential is much greater. In 2008, the US Department of Energy published a report exploring a scenario in which wind provides 20 percent of the country's electricity by 2030, and President Barack Obama's 2009 stimulus bill included a strong focus on renewable energy. The development of wind power also enjoys strong support among the US public. According to the American Wind Energy Association, polls recently showed that nine out of 10 voters believed that it was a good idea to increase the amount of energy the US gets from wind. And in spite of the recent economic crisis, installed wind power capacity more than doubled from the first quarter of 2010 to the first quarter of 2011.
EverPower wants to play a key role in realizing the US's future wind power goals. "Hopefully we can be one of the main providers," says Daniel Lagiovane, project communication manager at EverPower. "We currently have one operational wind farm, and this year [2011] we're constructing two wind farms. We have four more in the development stage, which hopefully will be in construction this time next year."
Lagiovane adds that a wind farm generates more than envir-onmental benefits. The New York City-based company puts a lot of emphasis on involving the local community, not least by giving it a boost economically. From the very outset EverPower plans its new development in close cooperation with local communities. Land-owners get royalty payments, townships receive payments, and there is the tax revenue.
"The Highland wind farm is about a 150 million US dollar investment in a local community," says Lagiovane. "That's what EverPower has put into the area, with most of it staying locally in jobs and the purchase of local goods and services." The project also adds economic benefit nationally in the purchase of products used to build the wind farm, he says.
In order for EverPower to run a productive and profitable oper-ation, downtime must be reduced to a minimum. And in making sure that the Highland wind turbines are spinning when winds are strong, Bennett and Foy look to the SKF WindCon remote monitoring system, which is installed in all 25 turbines, monitoring, analyzing and compiling the mechanical data and providing a performance overview.
"The SKF WindCon system gives us foresight," says Foy. "We can know a problem before it happens, whether it will be three or six or even 12 months down the road."
Lagiovane adds: "If something happens, you can't run down to the local hardware store for parts. It can take days to get the parts, so the better we are at maintenance, the fewer major breakdowns we have, and we can keep the turbines going and operating as efficiently as possible and for as long as
possible."