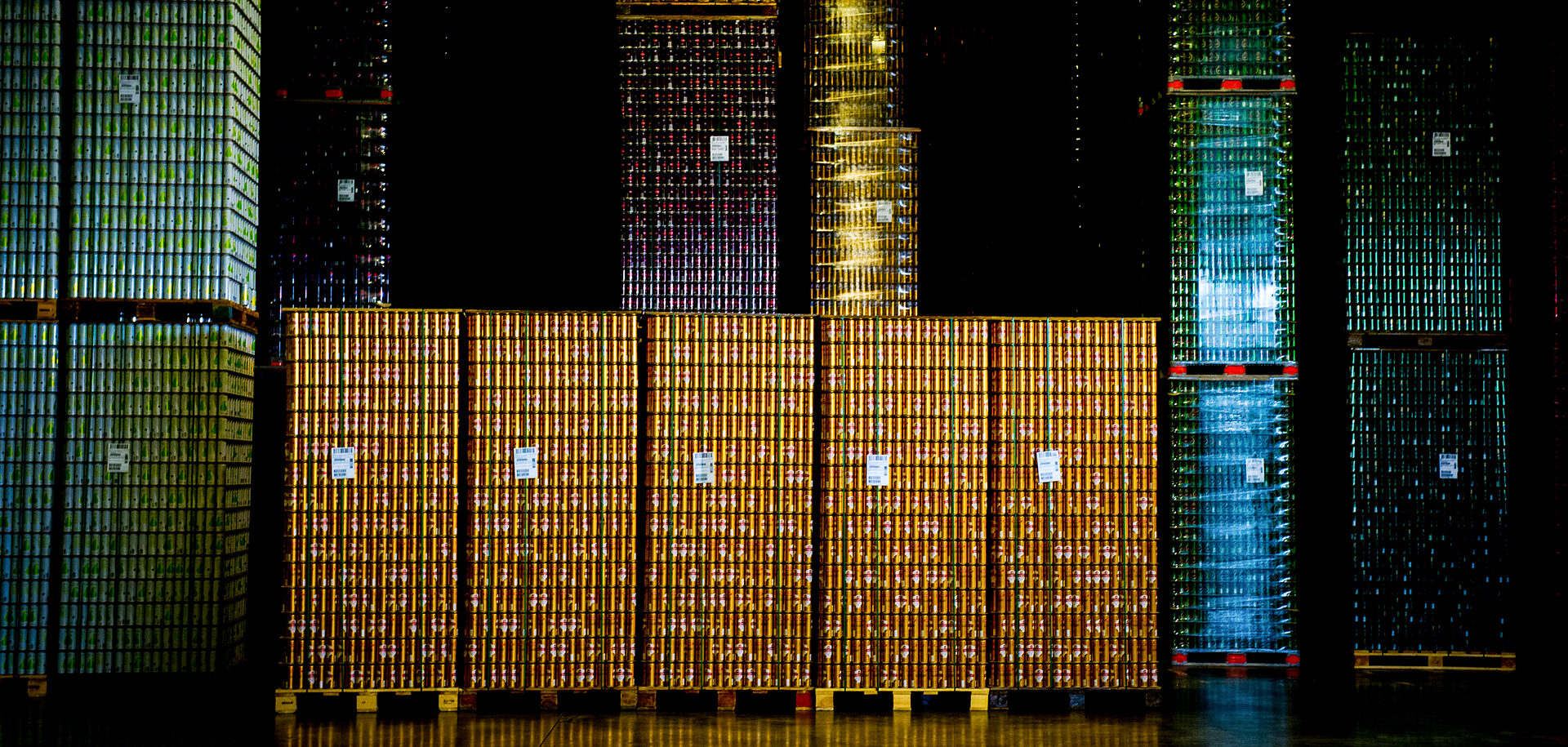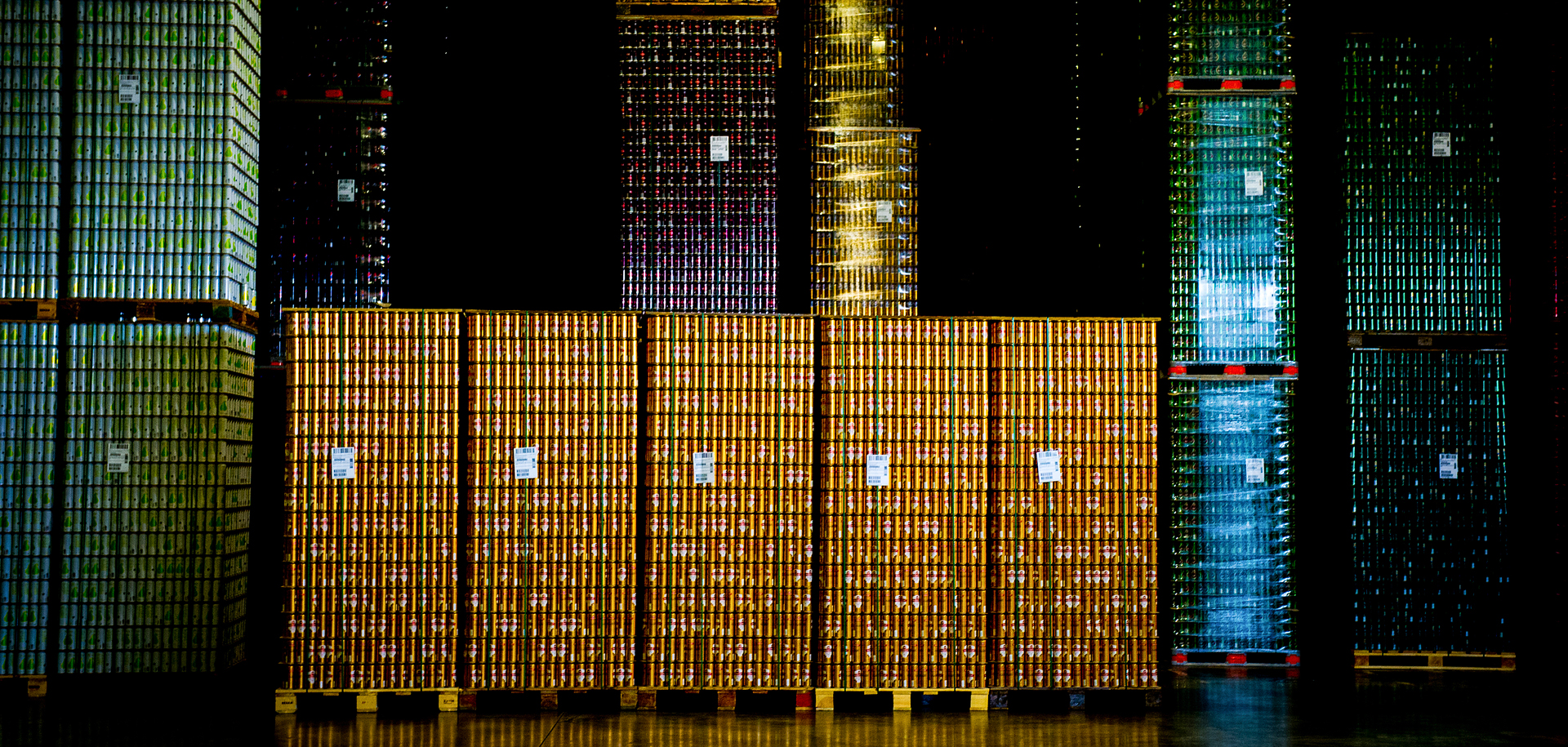 Yes, we can
Persistent disruptions in the production due to insufficient lubrication were plaguing can manufacturer Ball Corporation in Malmö, Sweden. Eventually, the situation became untenable. The solution was to install a new SKF central lubrication system.
Facts
Ball Corporation Malmö
Founded in 1918 as AB Plåtmanufaktur, later PLM AB.
The production plant in Malmö was opened in 1981.
PLM AB was acquired by UK multinational consumer packaging company Rexam PLC in 1999. In 2016, Rexam PLC was acquired by Ball Corporation, a US multinational packaging and aerospace company.
The production capacity in Malmö is approximately 2 billion cans per year.
Ball Corporation is listed on the New York Stock Exchange. After the acquisition of Rexam PLC, it is the largest manufacturer of beverage cans in the world with 18,700 employees worldwide and pro forma net sales in 2015 of approximately 11 billion US dollars.
www.ball.com
SKF MultiLube – a superior lubrication solution
The modular SKF MultiLube pumping unit integrates all relevant components and functions: control unit, pump, reservoir, directional valve and pressure monitoring. All SKF grease and oil dosers for single- and dual-line systems can be used with the SKF MultiLube pumping centre. The high-quality SKF MultiLube pumping unit provides reliable functioning of the lubrication system, preventing bearing damage and failures and improving the operating ability of heavy machines and equipment.
A persistent lubrication problem in the printing section was disrupting production for Ball Corporation in Malmö, Sweden.
The production plant in Malmö is part of the US multinational packaging and aerospace company Ball Corporation, the largest manufacturer of beverage cans in the world. The plant provides 33- and 50-centilitre aluminium cans to Nordic and Baltic countries and also to northern Germany.
Customers include international beverage companies such as Coca-Cola, Carlsberg and Tuborg. Some 2 billion cans are produced each year in the plant's four production lines. It's a 24/7 operation where avoiding unplanned stops is crucial.
I'm really happy that we opted for this solution.
Magnus Pettersson, Ball Corporation Malmö
One of the key points in the production lines is the printers, where the outer surface of the cans is painted according to the customer's requirements, and it was here that frequent disruptions in lubrication were causing the production lines to stop.
"The problem was that some of the bearings in the printers did not get the appropriate amount of lubricant," says Magnus Pettersson, who is responsible for the printers at Ball Corporation in Malmö.
"In some of the printers we had three different systems, which provided lubrication for a number of spots," Pettersson explains. "This should not be a problem, but our feeling was that we were not in full control and could not be sure that the lubrication was working as it was supposed to, or that the correct amount of lubricant was being distributed. We made a calculation that showed that unplanned stops were costing us about 500,000 Swedish kronor [55,000 euros] per year."
To address the problems, Pettersson turned to Momentum Industrial, a certified SKF distributor in Malmö.
"I have been working with Ball for a long time, so I'm well aware of the plant," says Mats Larsén, account manager at Momentum Industrial. "We brought in the necessary expertise from SKF and went to-gether to visit Ball in order to find out how we could solve the problem."
The proposed solution was to do an upgrade on one of the printers by installing two SKF Multi-Lube lubrication systems (for two different greases), making sure that the appropriate amount of lubricant was distributed to each lubrication point.
"The system made it possible for us to adjust the exact amount of lubricant for each point and gave us much better flexibility, compared with the previous solution," Pettersson says. In addition, the SKF MultiLube solution basically eliminated the problem of unplanned stops on the printer.
"Since then, the printer has not stopped, there were no alarms, it is just running and running," Pettersson says. "I'm really happy that we opted for this solution; it has made my daily job much easier."
As a result of the successful first installation of SKF MultiLube, Ball has decided to upgrade the remaining printers at the Malmö plant.
"Based on our experience with the first installation, we can see that we get a return on the investment after approximately a year, as the unplanned stops are considerably reduced," Pettersson says.
The cooperation between Ball and SKF has also been smooth, he says. "SKF has been able to bring all the competences we needed," he says. "It has been a good cooperation between us, SKF and the distributor Momentum Industrial.
"For me as a client, it is extremely important that we get the necessary support and that the supplier is available as soon as we have any questions."