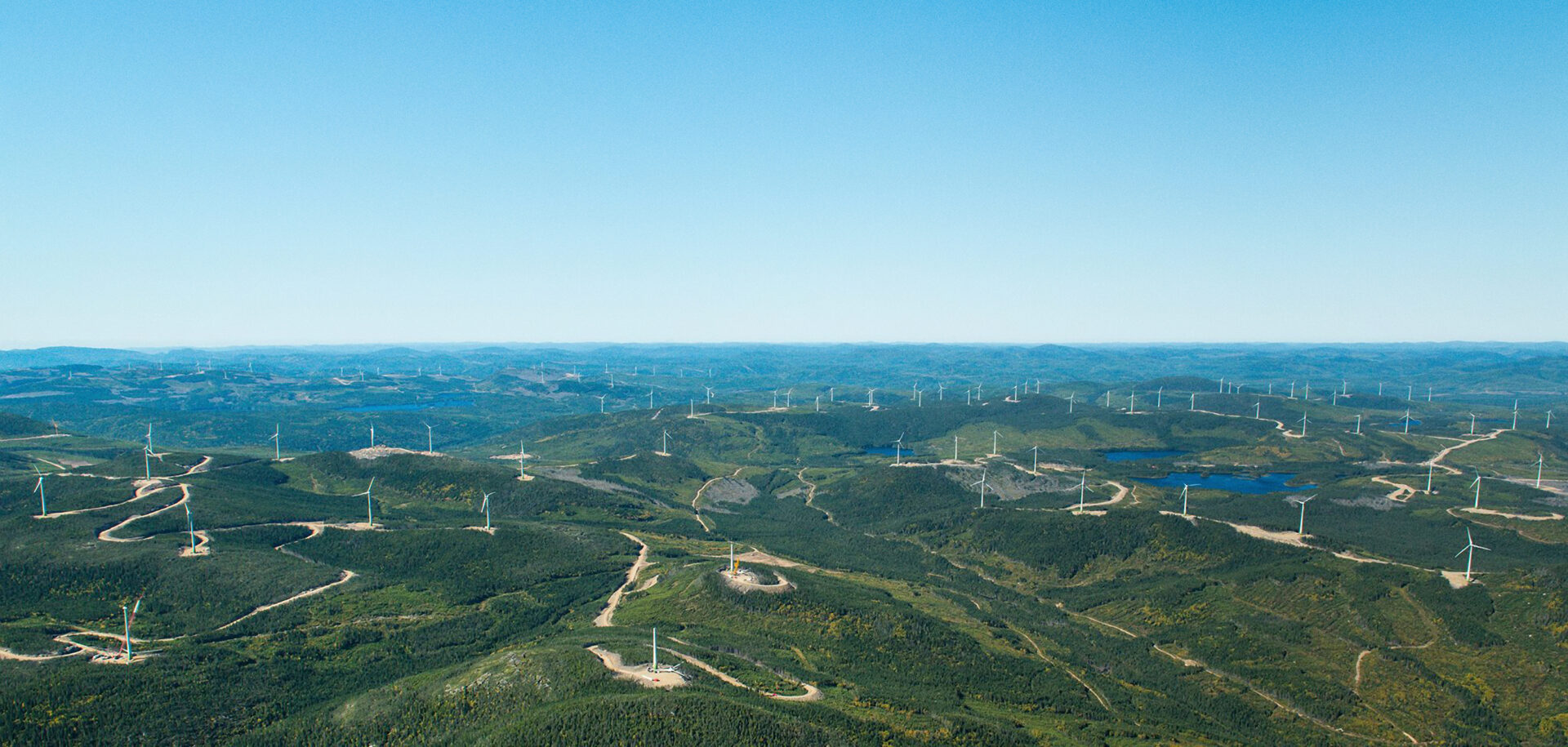 An industrial approach
With its roots in paper manufacturing, Boralex is now a major player in the onshore wind power industry in France. The company operates in a dynamic, fast-growing sector, which sets the bar high for its partners.
As the biggest independent player in the onshore wind power industry in France, power producer Boralex is behind the installed power production of 651 megawatts of energy in the country, with 625 megawatts of that coming from wind turbines alone. "We opened France's first wind farm near Toulouse back in November 2002, and now we operate some 40 wind farms across the country," says Pascal Brouyère, head of operations for Boralex, France, speaking from the group's French headquarters in the northwestern town of Blendecques, not far from Lille. "But we differ from other wind farm operators in that we take an industrial approach. Most of our competitors are investment funds who see renewables as an easy way to make a quick buck, setting up farms and subcontracting them out to turbine manufacturers. Boralex is an industrial group, and we develop, build and operate our farms. It's our core business."
      
Boralex
Boralex France has a total installed power base of 652 megawatts, of which 625 megawatts comes from wind power, 12 megawatts from thermal energy and 14.5 megawatts from solar energy.
The company has its head office and 40 employees in the northwestern French town of Blendecques. An additional 84 employees are spread across the country in different regional offices.
Boralex covers the entire wind-energy value chain, from planning through production and construction to operations and maintenance.
A wind farm of five turbines requires two or three full-time employees, providing maintenance throughout the life cycle of the farm, which is normally 20 to 30 years.
Boralex now operates in Canada, France and the United States, but its roots are in paper manufacturing. It was originally part of the Cascades Group, which entered into power generation to supply its paper production business. Boralex's first foray in France was through the acquisition of the La Rochette hydroelectric power station. Cascades gradually reduced its stake in Boralex, with its final shares acquired in 2017 by the Caisse de Dépôt et Placement du Québec, which is now the main
shareholder.
"Our activity in France mainly involves wind power, and we are enjoying significant growth in that area," explains Brouyère. "France is a flourishing market for wind power, but the development phase is long – up to eight years between the original plan and the first power production, compared to two or three years in Germany. Installing a wind farm is a complicated process and the administrative burden is a heavy one, but in general most people are in favor of wind power generation." Indeed, wind farms in France in 2016 accounted for 13,770 jobs, up 10 percent from 2015.
When a site has been deemed suitable for the installation of a wind farm, Boralex's development team meets with locals to narrow down the location. "Generally, local municipalities are favorable to the idea," says Brouyère. "Rent is paid to both the owner and the operator of the land, and they bring in a range of local taxes. We have to carry out extensive studies on environmental, visual and acoustic impact, and there are very specific and extensive rules to comply with. This is the longest part of the process, but once we have permission to build, things speed up, and we're normally up and running within 12 months." The environment is of critical importance to Boralex, and the company has established a partnership with World Wildlife Fund France to make sure it does all it can to protect the natural world in the places where it operates.
      
Integrated expertise
SKF supplies Boralex with:
A variety of bearings
Lubrication systems
Condition monitoring systems
Remote surveillance systems for wind farms
Advice on improving reliability of their machines
We look for independent suppliers who aren't afraid to share their expertise.
Pascal Brouyère, head of operations, Boralex
Once a wind farm is open for business, Boralex operates and maintains the site. Every turbine is connected, and real-time information is relayed back to Boralex's headquarters in Blendecques. "Most of our monitoring and maintenance is carried out on a predictive basis in order to minimize production losses," says Brouyère. "We use SKF sensors in the turbines but also have some very high-powered binoculars to inspect the fan blades, which can be 100 meters [330 feet] above your head. Analysis of past data is also very important to make sure the machines are doing what they are meant to do, and if they aren't, we adjust them.
     
Sales contact
evolution@skf.com
"At Boralex, our strategy is to have as much control over our business as possible, and where we don't have the expertise, we work with partners such as SKF who share our values," explains Brouyère. "We look for independent suppliers who aren't afraid to share their expertise, who are agile in their responses and who supply the highest-quality products that have an obvious place in our portfolio. We operate in a dynamic, fast-growing sector, and our partners need to reflect that if they are to continue to partner with us into the future."