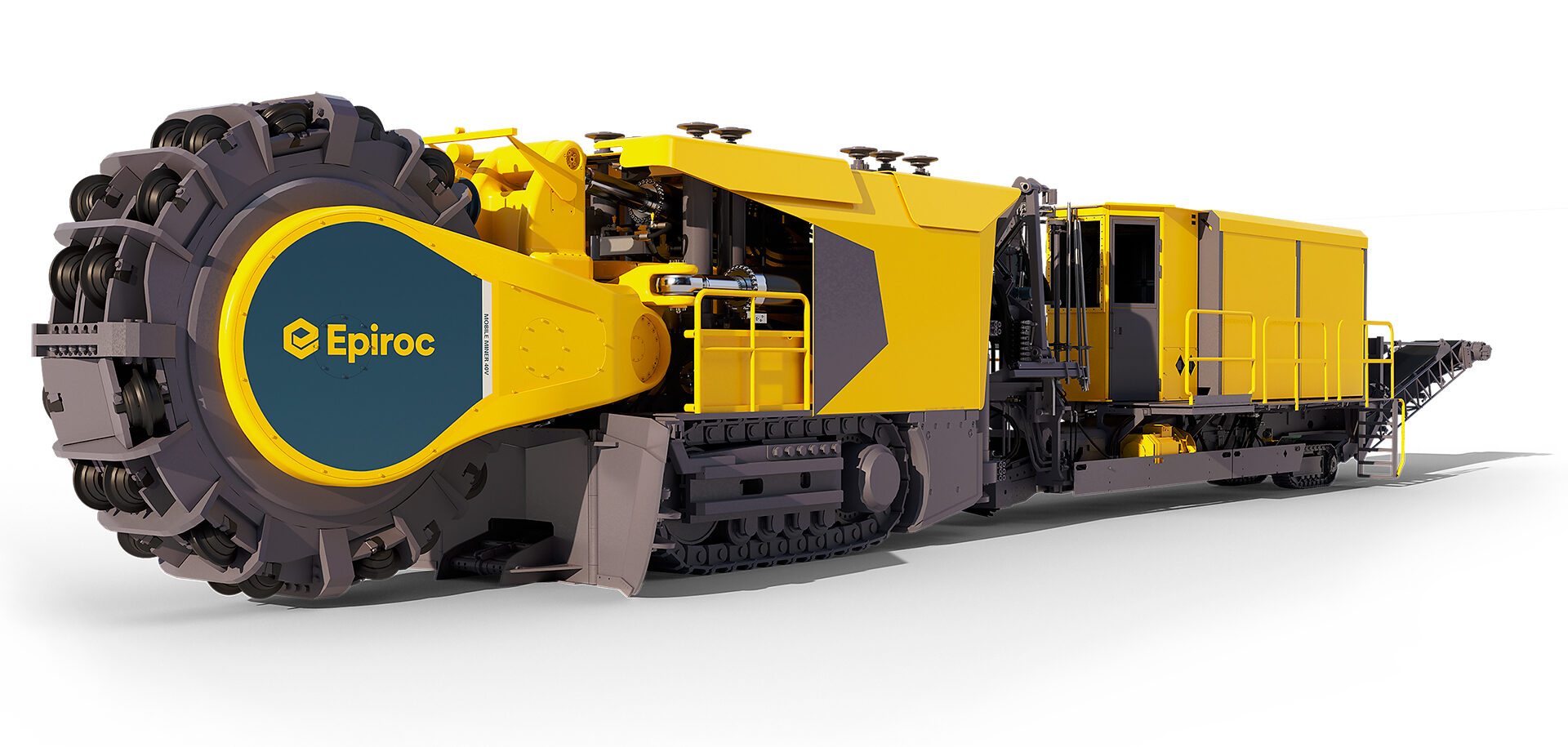 Solid as a rock
In the mining industry, increased demand for higher productivity and safer working conditions is creating opportunities for Sweden's Epiroc and the company's Mobile Miner machines.
Drilling and blasting have long been considered a fast and versatile method when mining and tunneling. However, the method has some shortcomings regarding automation, safety and speed, and interest has reignited in mechanical rock-cutting systems.
 
Epiroc
Epiroc is a leading productivity partner for the mining, infrastructure and natural resources industries.
The company had revenues in 2017 of some 3 billion euros ($3.4 billion) and has more than 13,000 employees worldwide.
Epiroc was part of the Atlas Copco Group, founded in 1873 by the Swedish industrial family Wallenberg, until June 18, 2018, when Epiroc was distributed to the shareholders of Atlas Copco and listed on the stock exchange.
The headquarters are located in Nacka, Sweden, just south of Stockholm's city center.
One company to see the opportunities in this trend is Epiroc, a leading productivity partner for the mining, infrastructure and natural resources industries based in Sweden. Epiroc has a history of supplying drilling and mining equipment that stretches back to 1873, with the founding of Atlas Copco. Epiroc and Atlas Copco had a common history until June 2018, when Epiroc was distributed to Atlas Copco's shareholders and became a stand-alone stock-exchange-listed company.
"Mechanical rock-cutting systems are certainly nothing new to Epiroc," says Johnny Lyly, global product manager for mechanical rock excavation at Epiroc. "For a number of years, the demand was low for this type of equipment, but as the industry started to ask for it again, we have developed new models."
Since the early 1970s, Epiroc has been producing different types of tunnel-drilling machines, and over the years a number of Mobile Miner rigs have been developed. Today Epiroc is running a Mobile Miner project with customers in different parts of the world. So far, three models have been developed – Mobile Miner 22H, 40V and 55V. The number indicates the size capacity of the machine ("55" refers to 5.5 meters or 18 feet), and the H and V indicate if the cutter head is horizontal or vertical.
Custom-made bearing
SKF and Epiroc have a history of cooperation that stretches back more than 10 years. For the Mobile Miner applications, SKF has worked with Epiroc for about five years, developing suitable bearings, seals and lubrication.
"In the case of Epiroc's Mobile Miner 40V, we have developed a special bearing that is a combined radial and axial roller bearing with an outside diameter of 2.18 meters [7.15 feet]," says Ola Björkdahl, application ­engineer at SKF.
"We have also supplied specially designed sealings in G-ECOPUR that are suitable for these very demanding applications."
Equipment used in mines is exposed to dust, water and gases, as well as vibrations caused by the excavation operation. SKF service engineers have assisted Epiroc in the assembly of the Mobile Miner 40V. "As always, it is paramount that the bearings are mounted properly," says Björkdahl.
The basic principle of a Mobile Miner is that it has a self-propelling capacity using tracks. It travels at low speeds but can handle tight curves and travel backward in the drifts it has produced.
The front end of the Mobile Miner is equipped with a rotating cutter head, which is pressed into the rock. The excavated material is transported backward using conveyor belts, and the shaft is then bolted by the machine, which means that the operator, who is running the machine from the back end, has a safe working environment.
Safety is of course one of the most important reasons for using the Mobile Miner.
Johnny Lyly, global product manager for mechanical rock excavation, Epiroc
"Safety is of course one of the most important reasons for using the Mobile Miner," says Lyly. "Compared with using drill and blast, this method also has less impact on the surrounding rock, which reduces the risk of accidents."
Another important advantage with the Mobile Miner is the fact that it can produce tunnels at the same cost as the drill and blast method, but the efficiency is higher due to the continuous excavation. "If a mine is having an efficient drilling and blasting operation, they can advance some four to eight meters [13 to 26 feet] per day," says Lyly. "With the Mobile Miner, you can easily double that."
The Mobile Miner machines are developed in close cooperation with Epiroc's customers for specific applications.
The Mobile Miner 22H is a powerful mechanical rock excavation machine. It is typically used in low seam or low profile mining for tunnels as low as 2.2 meters (7 feet). The capacity of Mobile Miner 22H is 10 to 12 meters (30 to 40 feet) per day advance, depending on rock type. It is currently being tested in South Africa, where the rock has a high tensile strength and is very ductile.
Mobile Miner 55V is typically used in large-size access tunnels (up to 5.5 x 5.5 meters, or 18 x 18 feet) for mine development and material haulage. Thanks to the continuous mining technique, mine projects become easier to plan and more ­time-efficient compared with the drill and blast method. Some of the available automation features are laser navigation, remote monitoring/control and automatic rock cutting of the face.
 
The latest model, Mobile Miner 40V, is typically used in small to medium-sized tunnels and cut-and-fill mining when a tunnel of about 4.0 x 4.0 meters (13 x 13 feet) is needed. The capacity of Mobile Miner 40V is 10 to 15 meters (30 to 50 feet) per day advance, depending on rock type. In August 2018, Epiroc received its first order for a Mobile Miner 40V from a mining company in the United States.
In the future, Epiroc expects the Mobile Miner to take a central role in mining challenges around the world. "The Mobile Miner is a small, flexible and customizable machine that makes mining projects more productive, predictable and easier to schedule," says Lyly.